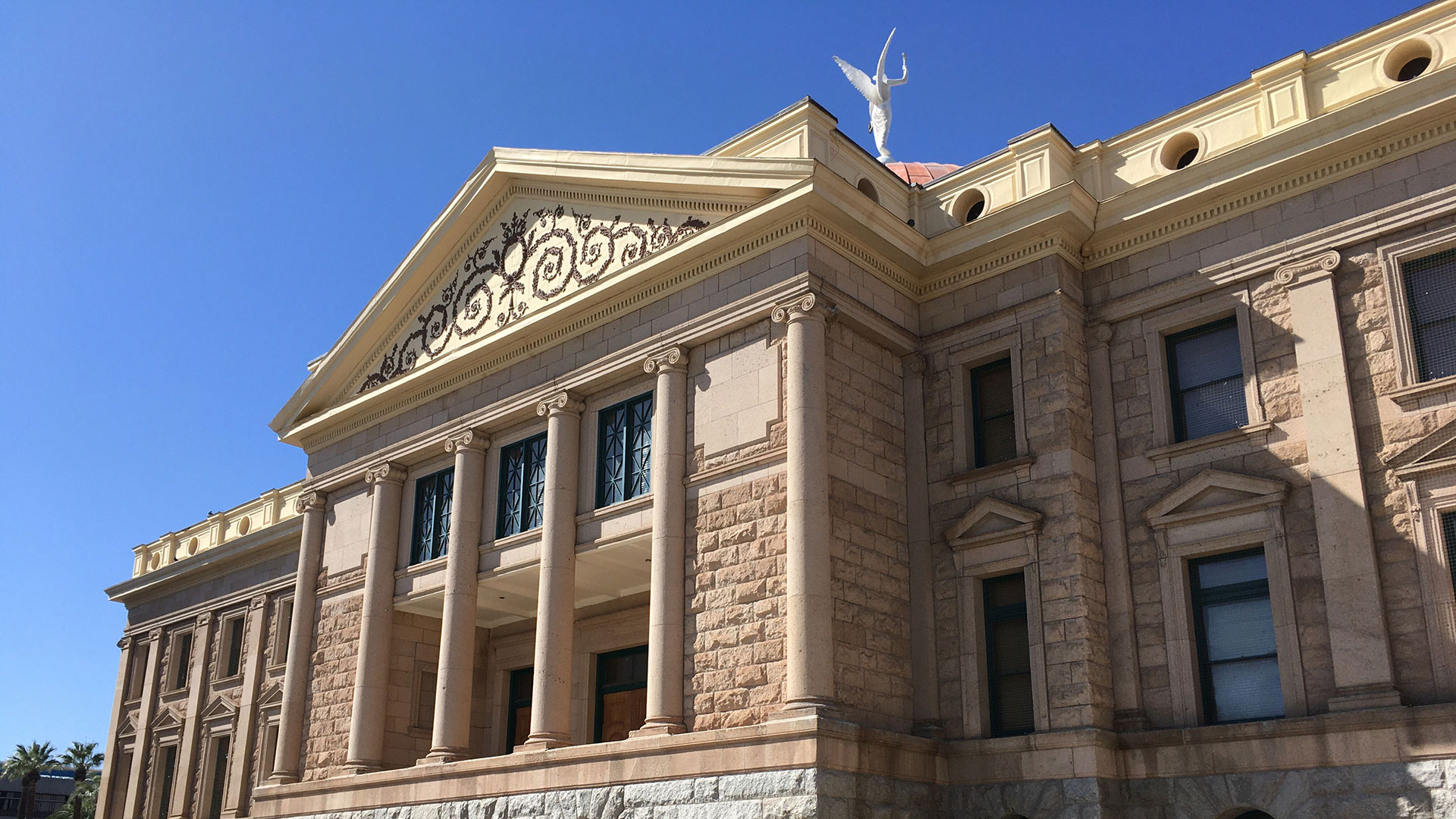 The Arizona state Capitol on March 3, 2020.
Ariana Brocious/AZPM
The Arizona Indigenous Peoples' Caucus is calling for the state and nation to rename Columbus Day as Indigenous Peoples' Day. The group tied their announcement to President Donald Trump's visit to Phoenix Tuesday, calling out his "violent and divisive rhetoric."
The group said it's time to stop celebrating Christopher Columbus' legacy of genocide toward Indigenous peoples across the country, calling the holiday "shameful" and a reminder of past trauma. State Sen. Jamescita Peshlakai represents Legislative District 7 and the several tribal nations within it.
"The Native American people, the grassroots people, the people with the will of steel that runs through them — they're not asking for justice. They're not asking for recognition," Peshlakai said. "What we're saying is this Oct. 12, 2020, we are celebrating Indigenous Peoples' Day."
Peshlakai said if Gov. Doug Ducey doesn't use his executive power to establish the day himself, she will introduce a bill to end Columbus Day in Arizona.
"It's just so ingrained. It's part of the white narrative," Peshlakai said. "We always have to remember him as an explorer and a hero, but he's not that to us [Indigenous peoples]."
She said Columbus' true legacy is violence and genocide.
She said she introduced a bill to abolish Columbus Day in 2013 and again in 2018. She said in the last bill she compromised several times and in the end the bill went through, but as a Native American Day on June 2 — the day in 1924 Congress granted Native Americans citizenship.

Over the years, she said more and more people are willing to discuss instating Indigenous Peoples' Day. She said with the Black Lives Matter movement highlighting racial inequalities, race-based violence and historical justice nationwide, the time to act is now.
"We have to unite with our brothers and sisters of color," Peshlakai said. "We cannot have [Black Americans] bear the weight of this alone when we ourselves are being murdered in the streets in these United States, as well."