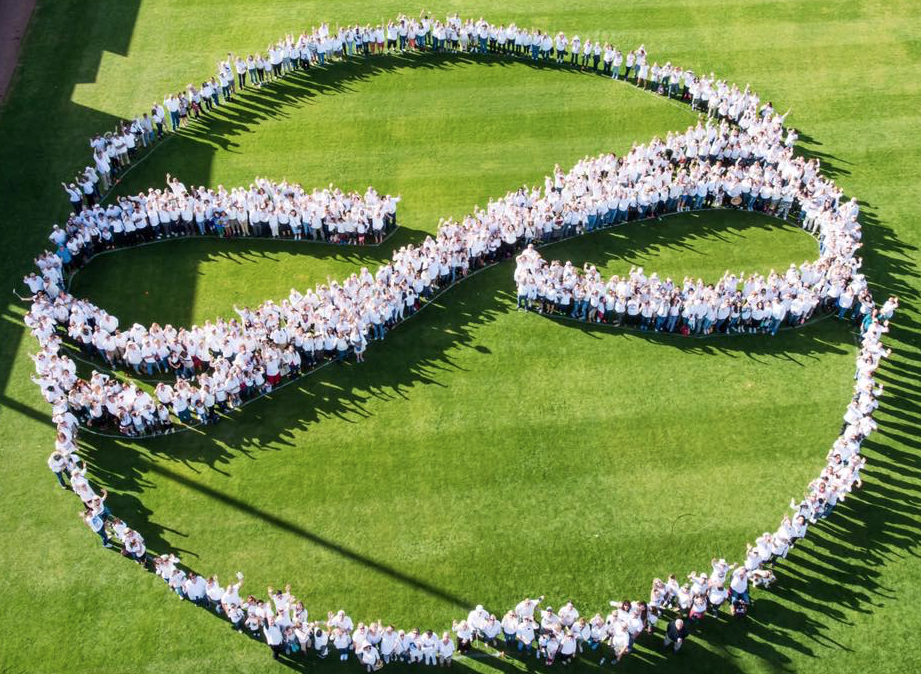 Tucsonans form an 'embrace' symbol to commeorate victims of the Jan. 8, 2011 mass shooting.

Courtesy January 8th Memorial
Several hundred people gathered Sunday at Tucson's Hi Corbett field to mark the sixth anniversary of the Jan. 8, 2011 shooting at a Tucson Safeway that killed six people and injured 13 others, including then Congresswoman Gabrielle Giffords.
"What happened on that fateful day is now tragically, not unique," Mayor Jonathan Rothschild said in remarks to the crowd.
The event was also meant to show solidarity with other communities where mass shootings have occurred.
"Orlando, Newtown, San Bernardino, Charleston and just these past few days, Fort Lauderdale," Rothschild said. "And we stand with all of those communities."
Diane Lethaby was among the attendees at yesterday's event. "It's just a loving thing to do to show that we remember," she said.
Jane Davey was also there, along with her dog Muggins. She said something must be done to stop gun violence, which she described as too pervasive in this country.
"It can be just at your neighborhood grocery store," Davey said. "It doesn't have to be some big attack, it can be just this stupid and this simple."
Davey and Lethaby and hundreds of other community members, all dressed in white, formed the shape of what organizers called a human "embrace," which looked from above like a sideways eight.