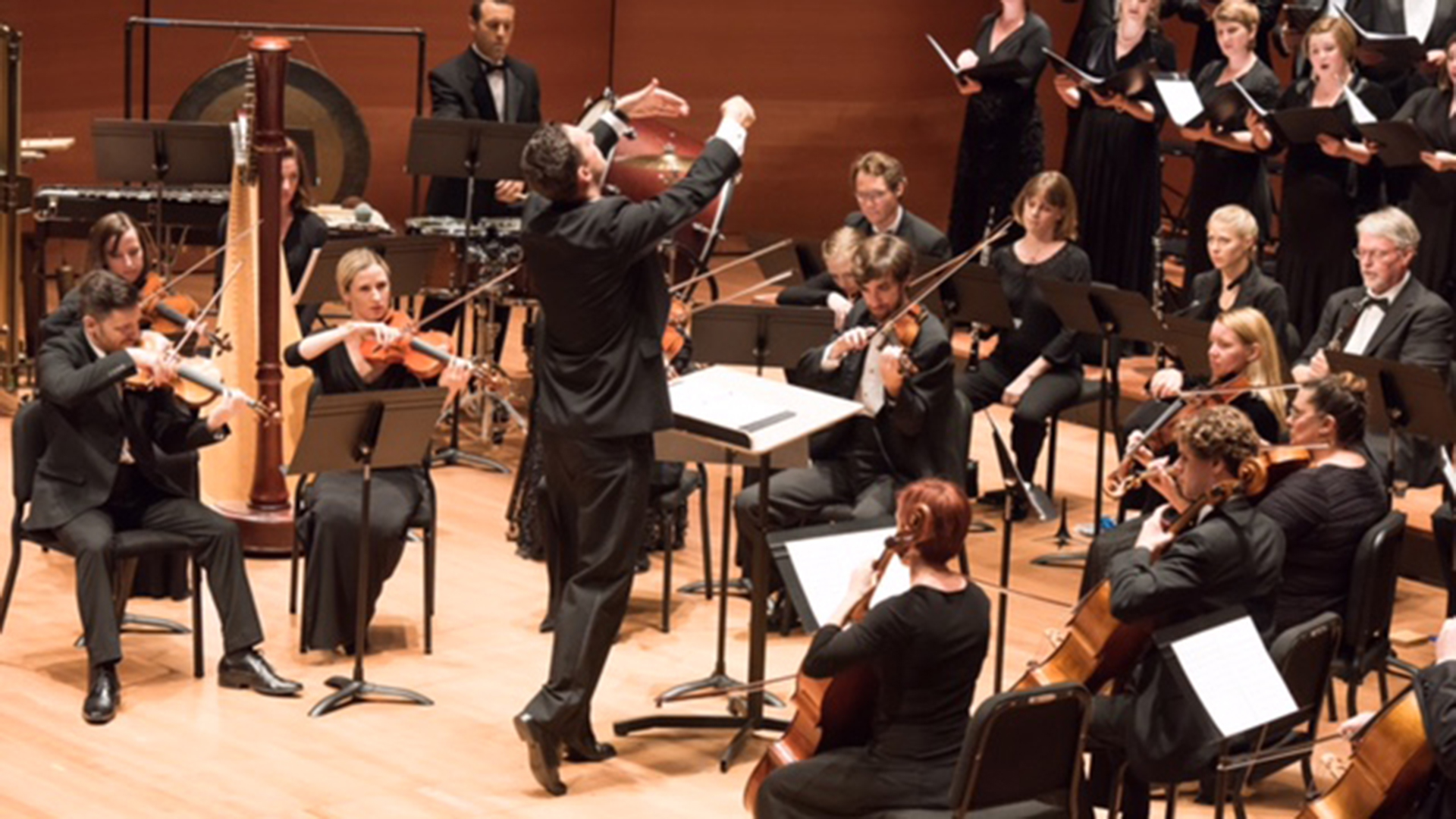 True Concord Voices and Orchestra.
True Concord Voices and Orchestra
Tucson's True Concord Voices and Orchestra has received $500,000 from Tucson philanthropist and arts patron Dorothy Dyer Vanek, the largest gift in the group's 13-year history.
We're very grateful to Ms. Vanek and her generosity," said founder and music director Eric Holtan. "We're grateful to the whole community that has gotten behind True Concord and our recent successes. It truly does take a village of supporters at all levels to do what we do in classical music, and we are thrilled to be doing it right here in Tucson."
VIEW LARGER Dorothy Dyer Vanek

Courtesy of True Concord Voices and Orchestra
Vanek's contribution will be used to commission five new works and recordings over the next five years.
This is not the first time she's given money to the group. Holtan used a previous gift to commission a work by composer Stephen Paulus. The piece, "Prayers and Remembrances," won a Grammy for best contemporary classical composition last year. True Concord also received a Grammy nomination for its recording "Far in the Heavens: Choral Music of Stephen Paulus."
The group plays masterworks as well as contemporary music. It will perform Mendelssohn's "Elijah" this weekend.
Upcoming performances
Friday, Jan. 27, 7:30 p.m. – Catalina Foothills High School, Tucson
Saturday, Jan. 28, 7 p.m. – Valley Presbyterian Church, Green Valley
Sunday, Jan. 29, 3 p.m. – Catalina United Methodist Church, Tucson