"Do what you love. Don't write for the market or to save the world. If some of that happens -- great. Just don't write from anything but your own passion." - Ray Bradbury
For years, Gloria McMillan has been teaching her writing students about the work of Bradbury, sharing her enthusiasm for his massive body of work.
Many people, including those who have read his books, are surprised to learn that the legendary author lived in Tucson for a short time as a child and that the Sonoran Desert served in many ways as a template for Bradbury's personal vision of Mars.
In this Arizona Illustrated interview, McMillan shares several revelations about Ray Bradbury's boyhood years spent in Tucson, including the story behind a short work of fiction called I See You Never that was published in 1947.
"Ray Bradbury also was innovative in his portrayal of Mexican border issue, " McMillan says. "His only story that appeared in The New Yorker Magazine was about the capture of an "illegal" in a boarding house, based upon an experience that Bradbury had in LA. Note the date. Nobody in the Anglo world was writing about this issue in the 1940s. Nobody but Ray Bradbury."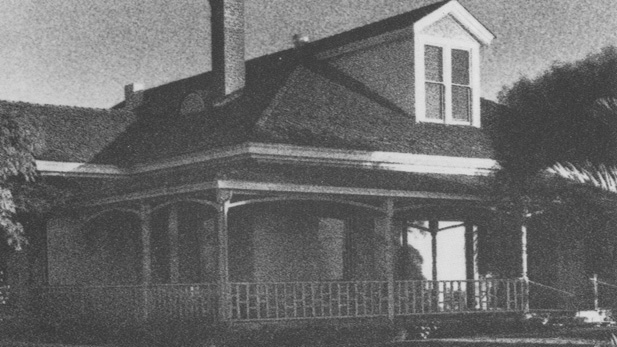 The second of the two houses that the Bradbury family lived in during their time in Tucson (photo taken circa 1933)

The Ray Bradbury Collection