Pima County is known for having many attractions such as Saguaro National Park and San Xavier del Bac Mission, and you can can also add Colossal Cave Mountain Park to the list since it also draws thousands of visitors each year.
This year the park is celebrating an important anniversary since the Civilian Conservation Corps completed what was known as the Colossal Cave Project in the 1930s.
Martie Maierhauser, the park's director and operator, says the CCC project was composed of elements such as the buildings, the tour route in the cave, the picnic areas and the pump house.
"They built everything basically. So we decided that this year we should really be celebrating the 75th anniversary in addition to recognizing the CCC," Maierhauser says.
The "CCC Museum Open House" will be held from 10 am until 3 pm at Colossal Cave Mountain Park, southeast of Tucson near Old Spanish Trail.

She says this significant historical accomplishment continues to entertaining multiple generations.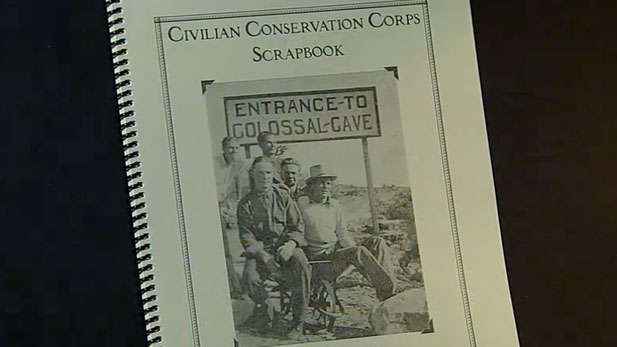 Colossal Cave Mountain Park about the park's 75th anniversary since the Civilian Conservation Corps completed the project.