TP speaks to the producer of "Heist: Who Stole the American Dream" which is a documentary about some of the top economic issues facing millions of Americans around the country. Some in the documentary are concerned that our democracy is being sold to the highest bidder, that the American Dream is disappearing, and that 400 wealthiest Americans own more than the bottom 150 million!

Frances Causey - Producer, "Heist: Who Stole the American Dream?" (VIDEO: AZPM)
Tubac resident Frances Causey and other filmmakers have spent six years on a documentary that deals with some of the nation's most pressing economic problems, leaving millions of people worried over their financial futures.
Causey says "Heist: Who Stole the American Dream?" documents the culture of corporate greed that she says has influenced many politicians. For decades, she says, elected officials have been approving legislation that is ultimately good for corporations and the rich, but bad for the average American.
Today, she says, about 400 families have accumulated more wealth than the bottom 150 million earners in the United States.
However, she points out that many who benefit from government intervention and manipulation often talk about how government "gets in the way" of success in our capitalistic society.
"This is the kind of hypocrisy that just drives me crazy when I hear it," Causey says. "These guys have used the media to say while they hate government, they want smaller government, they actually have used the government as their personal piggy bank."

Desert Sky Cinema in Green Valley/Sahuarita will screen the film at 11 a.m. Saturday and Sunday, and Causey will be on hand to answer questions afterward.
Her hope-oriented message to fellow Americans?
"There's a solution section in the film. We don't want to leave people thinking there are no solutions. The solution is with organization and understanding what's happened," she says.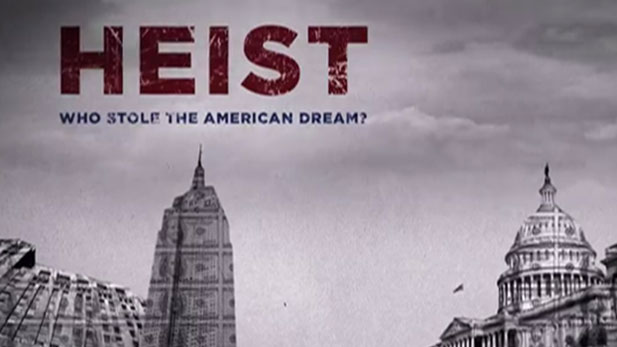 Southern Arizonan Frances Causey co-produced this documentary aimed at exposing what she calls a corrupt system.

AZPM