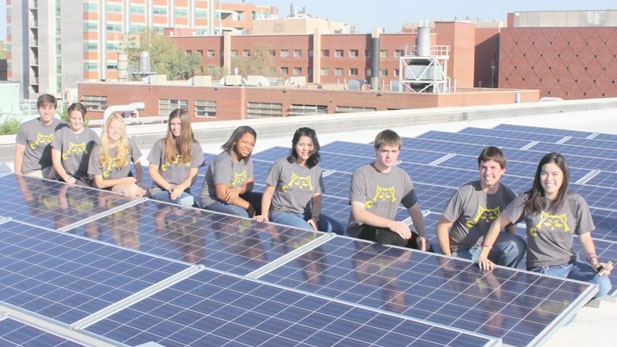 The University of Arizona has made great strides in improving sustainability on campus. Solar Cats is one UA club helping to drive these changes. Faculty fellow John Pollard created Solar Cats in 2008 to get students more engaged in the solar process.
UA students led a three-year project to put 43 solar panels on the residence hall, Posada San Pedro. As the students prepare to graduate in May 2012, they will spread the word on how students can use both the solar panels and solar monitoring systems as research projects.

UA+ host Melanie Huonker speaks with UA senior and Solar Cats Project Manager Katherine Weingartner about how students can use this research at their fingertips.
Producer: Melanie Huonker | Videographers: Heather Wodrich, Cooper Christensen | Editors: Matt Ehrichs, Laura Taflinger