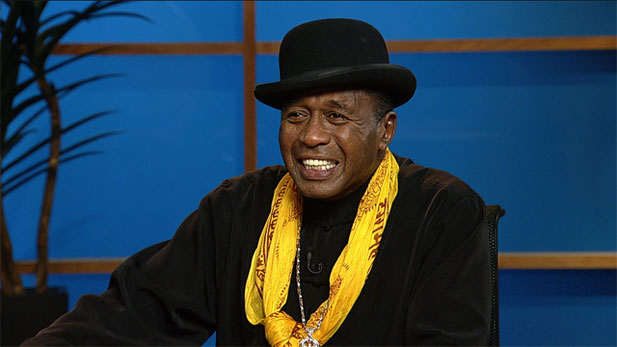 Entertainer Ben Vereen, in Tucson to teach dance and for a March 31 performance, leads an effort to help young entertainers find their way.

AZPM
Entertainer Ben Vereen says he wants to foster a good start for talented youngsters, and he is visiting that talent while in Tucson.
"They teach me. Students always teach me," Vereen says in an Arizona Illustrated interview. "But I'm thrilled to pass on what I do to them."
The veteran song-and-dance man says he wants to show young people the ropes so they can survive the tough world of entertainment not only in their craft but in how they manage their careers, including finance and other aspects.
Vereen will conduct an audition next Sunday for young entertainers while in Tucson for the Broadway Theatre Project. Information about auditions is available on the project's website, broadwaytheatreproject.com.
"What we do is pass it along to young people," he says. "We take about 200 kids. We audition them, and we train them for the business - singing, dancing, acting. We send down producers, casting, people like that. They can take a look at these kids and give them a good start in this business."
Vereen will perform for as part of UA Presents March 31 in a "Thanks for the Memory" concert at the University of Arizona's Centennial Hall, and he will include student members of the UA Studio Jazz Ensemble in his act. The event will commemorate the 75th anniversary of Centennial Hall.
Ben Vereen who is a dancer and actor will be performing at Centennial Hall on March 31. While he is in Tucson he will also be teaching dance classes at Tucson high schools and holding auditions where UA students will compete for a chance to dance with him at his show. (VIDEO: AZPM)