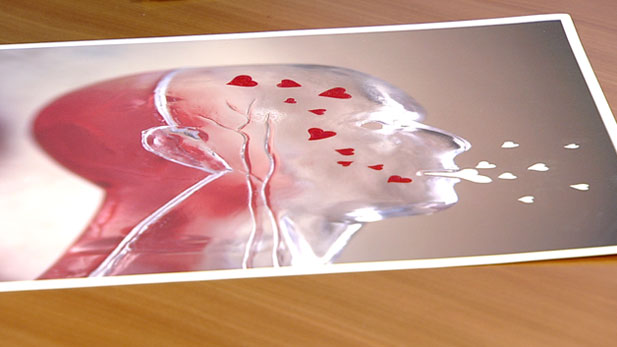 Artists Patricia Katchur and Valerie Galloway share their new concepts of the valentine, which are showing in the U of A's Poetry Center exhibition.

AZPM
Valentine's Day can stir mixed emotions in people. What some view as the perfect day to express their sentiments of love is seen as over-commercialized and artificial by others.
A new exhibit at the University of Arizona's Poetry Center shows the results of local artists trying their hands at re-considering the concept of the valentine. What they come up with is on exhibit at the center,
"I knew I wanted to do something figurative, and I like working with the female form," artist Valerie Galloway says. "I just happened to be working on a series of these antique porcelain dolls. I just like the idea of a female figure, but nontraditional. She's beautiful but her arms aren't there."
Artist Patricia Katchur also was involved in the project and says she collaborated with a poet to produce their unusual artwork.
Artists Patricia Katchur and Valerie Galloway share their new concepts of the valentine, which are showing in the U of A's Poetry Center exhibition. (VIDEO: AZPM)