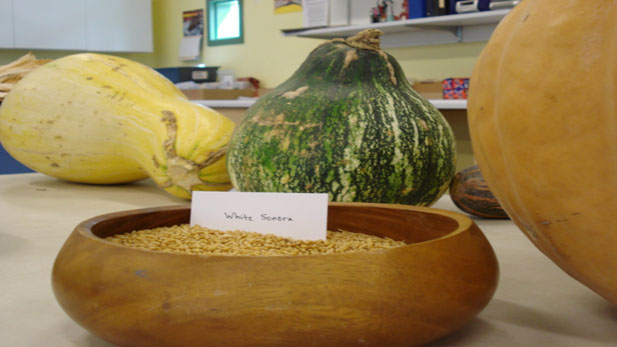 Native Seeds/SEARCH is preserving native and historical varieties of squash, corn and beans.

Tony Paniagua
In recent years, interest in natural, local and sustainable foods has surged. But one Tucson-based nonprofit was well ahead of the curve.

Since 1983, Native Seeds/SEARCH (Southwestern Endangered Aridland Resource Clearing House) has worked to protect and promote the ancient and cultural crops of the Southwest. It carries on this mission today with a farm in Santa Cruz County as well as a headquarters building and retail store in Tucson.
Belle Starr is the deputy director of the group. She says Native Seeds/SEARCH is working with many community members to encourage gardening with the Sonoran Desert's native food sources.
"It's keeping it local, adapted and delicious," she says. "That's really the bottom line."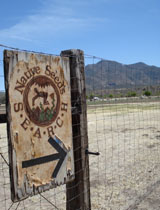 The group operates a 60-acre farm in Santa Cruz county where fields and greenhouses are used to grow a variety of plants and collect their seeds. (PHOTO: Tony Paniagua )
Chris Schmidt directs the seed bank. He says one of the plants the group is working with is a type of wheat called "White Sonora" that was brought to this region by Spanish missionaries centuries ago and was quickly adopted by Native American communities.
"And it became a major part of the food story in the regions," Schmidt says, "at least partly responsible for the origin of the flour tortilla, the wheat tortilla, burritos, chimichangas--they all descend from this wheat variety."
The organization operates a seed bank where hundreds of varieties are cleaned, selected, studied, packaged, distributed or stored, with the goal of making sure they will still be available for future generations.
(VIDEO: AZPM)