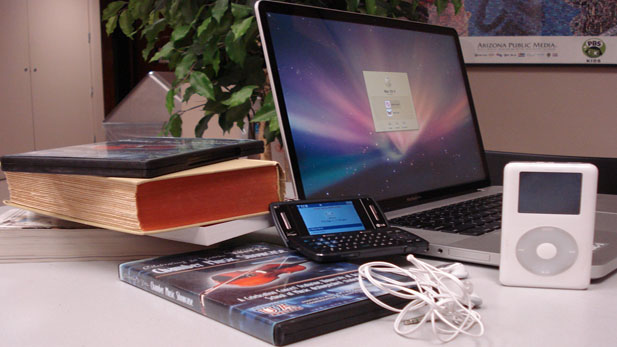 Online options for books, music or movies are forcing brick and mortar establishments to adapt to the changing marketplace in order to keep attracting customers.
With an ever-growing number of consumers buying their entertainment online instead of on paper or CDs, the Internet is changing the business of books, movies and music.
Major corporations like Borders and Blockbusters are not immune from the competition and have been closing stores around the country. Meanwhile, local "mom and pop" shops are also working hard to survive. They say they have to stay on their toes to predict or respond to trends and to entice customers with products or services they probably can't get from bigger companies or online.
The owners of stores like Casa Video, Antigone Books and Bookmans Entertainment Exchange say they strive to be unique and offer exceptional customer service while embracing modern technology, such as social media venues Facebook and Twitter.
Casa Video now allows customers to buy or rent their videos online, and owners of Antigone Books say their store recently became the first 100 percent solar-powered bookstore in the country.
Bookmans owner Bob Oldfather says he's planning to inaugurate two new stores later this year that will provide many items beyond his present emphasis on books, music and movies, which are all increasingly available online.
"It's the direction things are going, so we're going to open a couple of other stores that are doing a Bookmans style of things that can't be delivered digitally," says Oldfather. "This fall we're going to open a recreation exchange. Used sporting goods, used outdoor equipment, those kind of things."
Merchants say they don't know exactly what the future holds for them, but they say they will stay alert as they work to remain a relevant and successful part of the local economic scene.
We visit three local companies that deal mostly in books and/or videos or music to see how they are managing to make ends meet in a new world of digital downloading. (VIDEO: AZPM)