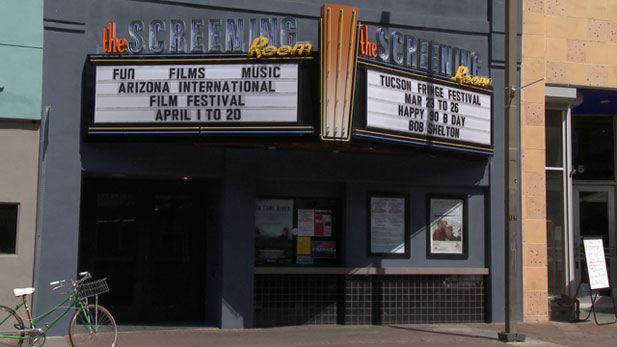 The 2011 Arizona International Film Festival is being held in Tucson at the Screening Room in April.

AZPM
The Arizona International Film Festival kicks off this week and organizers say the event promises to be bigger than ever. Mia Schnaible is director of marketing and development for both the film festival and The Screening Room.

She says the festival has evolved over the years, but it has always maintained its mission of providing audiences with the best independent films from around the world.

The 2011 Arizona International Film Festival will take place April 1-20 at The Screening Room, Crossroads Festival, The Fox Theatre, The Art Institute of Tucson and other venues throughout Tucson. Over 110 films representing 20 countries will be featured in Arizona's longest running and largest film festival.
The 2011 Arizona International Film Festival is being held in Tucson at the Screening Room in April. Luis Carrion has a preview of some of the films featured at the festival. (VIDEO: AZPM)