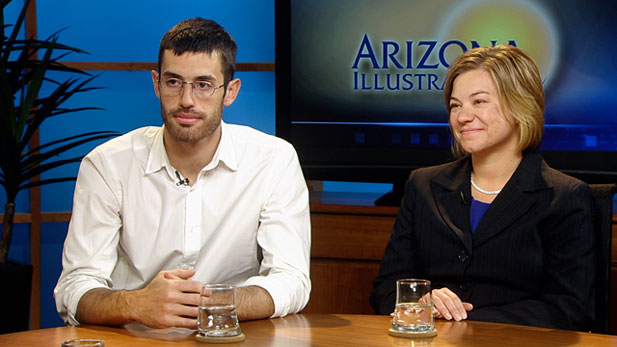 Peace Corps scholars Kristi Whitaker Trinks and Felipe de Mello e Souza share their experiences.

AZPM
Felipe de Mello e Souza and Kristi Whitaker Trinks served in the Peace Corps in Cameroon and Mexico respectively. Both now continue their education at the University of Arizona, which has one of the highest numbers of Peace Corps volunteers in the U.S.

De Mello e Souza and Trinks join Arizona Illustrated to talk about their experiences and how they continue to guide the choices they make in their lives today. They strongly believe the Peace Corps remains relevant today, especially in light of the growing need for understanding of the global environment.
Kimberly Craft interviews two Peace Corps scholars, Kristi Whitaker Trinks, and Felipe de Mello e Souza. (VIDEO: AZPM)