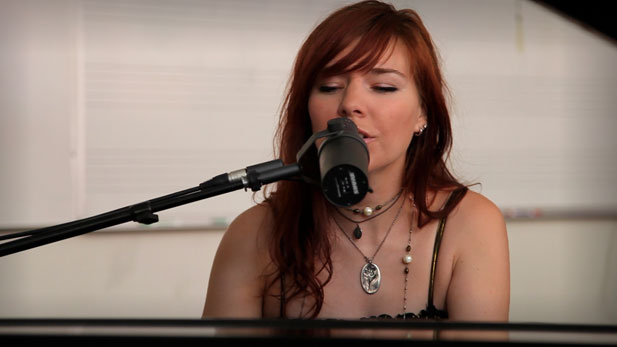 Marina Gennadievna Verenikina has written songs since early childhood.

AZPM
Marina Gennadievna Verenikina was born in Soviet Russia to a Communist nuclear physicist father and a child psychologist mother. She grew up singing in Moscow; she made up her own melodies before she could talk. She considers herself an American now, but before her story of immigration unfolded Marina attended a school of music every evening after regular school. Marina won a prestigious scholarship at 15 to study in America for a year and then permanently moved to the U.S. by herself at 17. Somewhere between visa issues, a few odd jobs, missing her family, playing ice hockey and attending college in Illinois, Marina began pursuing her musical dreams by touring and self-releasing her music.

Marina V. recently visited the music department at the University of Arizona and talked with Luis Carrión about her remarkable roots, her music, and her life as an immigrant.
Marina Gennadievna Verenikina has written songs since early childhood. (VIDEO: AZPM)