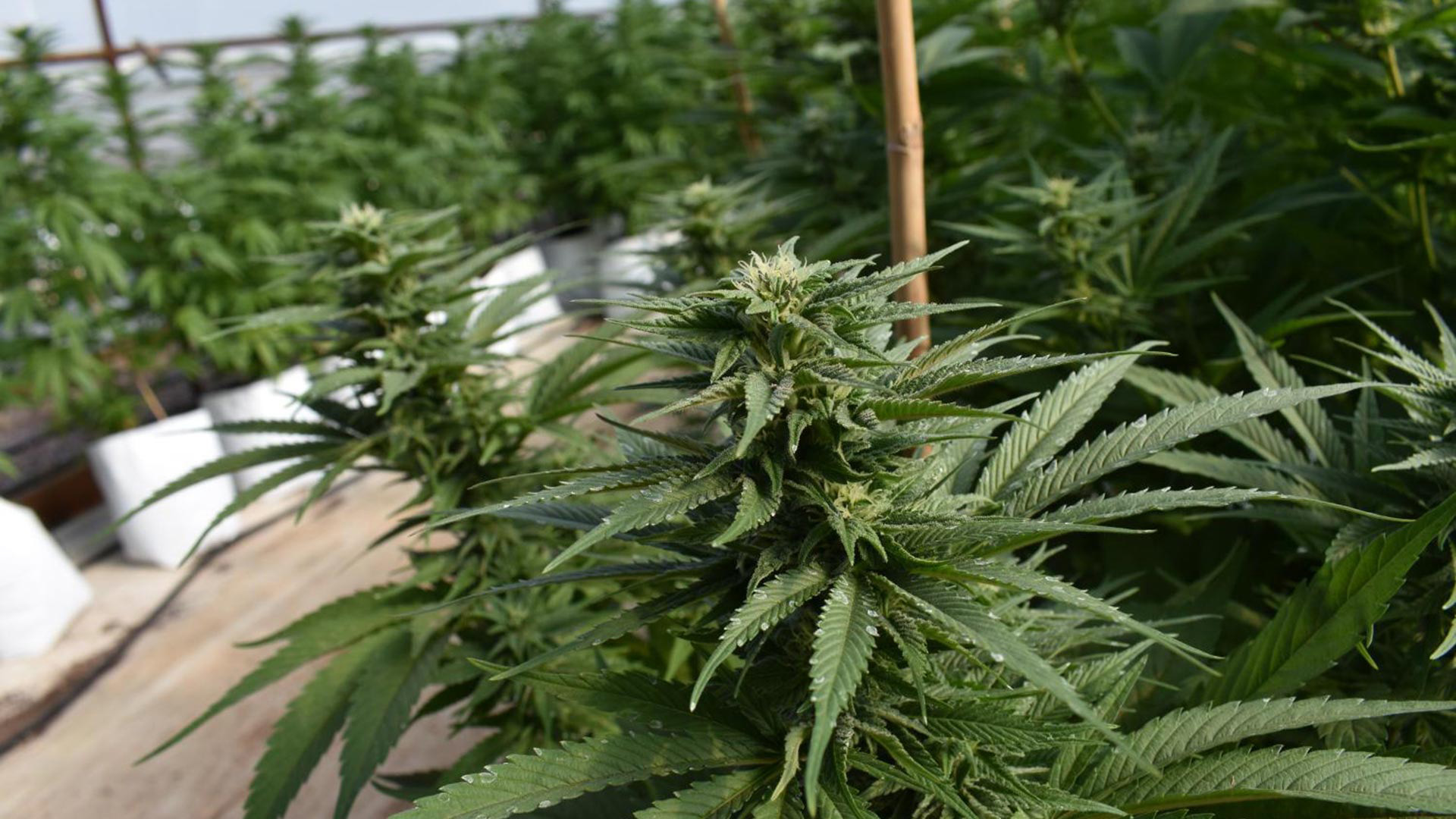 Organic marijuana being grown at an Arizona farm for processing into medical marijuana.
Michel Marizco/Fronteras Desk
The Secure And Fair Enforcement Regulation (SAFER) Banking Act is making headway in Congress after passing the Senate Banking Committee this week. Now, attorneys general across the country are calling for its passage, including Arizona's Kris Mayes.
The SAFER Banking Act will allow banks and credit unions to serve cannabis businesses and their workers in states where cannabis is legal.
"Without access to banking services, cannabis businesses are often forced to do business in cash and keep large volumes of cash on their premises," a press release from Sen. Kyrsten Sinema (I-Ariz) said. "Criminals know this, making cannabis businesses targets for robberies and other crime."
Introduced by Senator Jeff Merkley (D-OR) and Senator Steve Daines (R-MT), the bill gained bipartisan support in the Senate Banking, Housing, and Urban Affairs Committee, including support from Sinema.
"This is important in my state because our bill also works to make banking less political and to ensure that Arizona businesses are treated fairly when they are applying for a bank account," Sinema said during the committee hearing.
The bill is a refashioned version of the Secure and Fair Enforcement Banking Act, which failed in the Senate despite passing the House of Representatives seven times. The new version will allow businesses, including state-sanctioned cannabis stores, access to financial services like deposit accounts and insurance.
In a press release Thursday, Attorney General Kris Mayes joined 22 other attorneys general to urge Congress to pass the bill. They say the bill will help effectively monitor cannabis businesses while reducing criminal and civil liability for banks when servicing these businesses.
"The SAFER Banking Act will help stabilize a rapidly growing industry already contributing significantly to Arizona's economy," Mayes said. "The passage of this legislation will reduce public safety risks and enable more effective financial oversight of cannabis businesses."