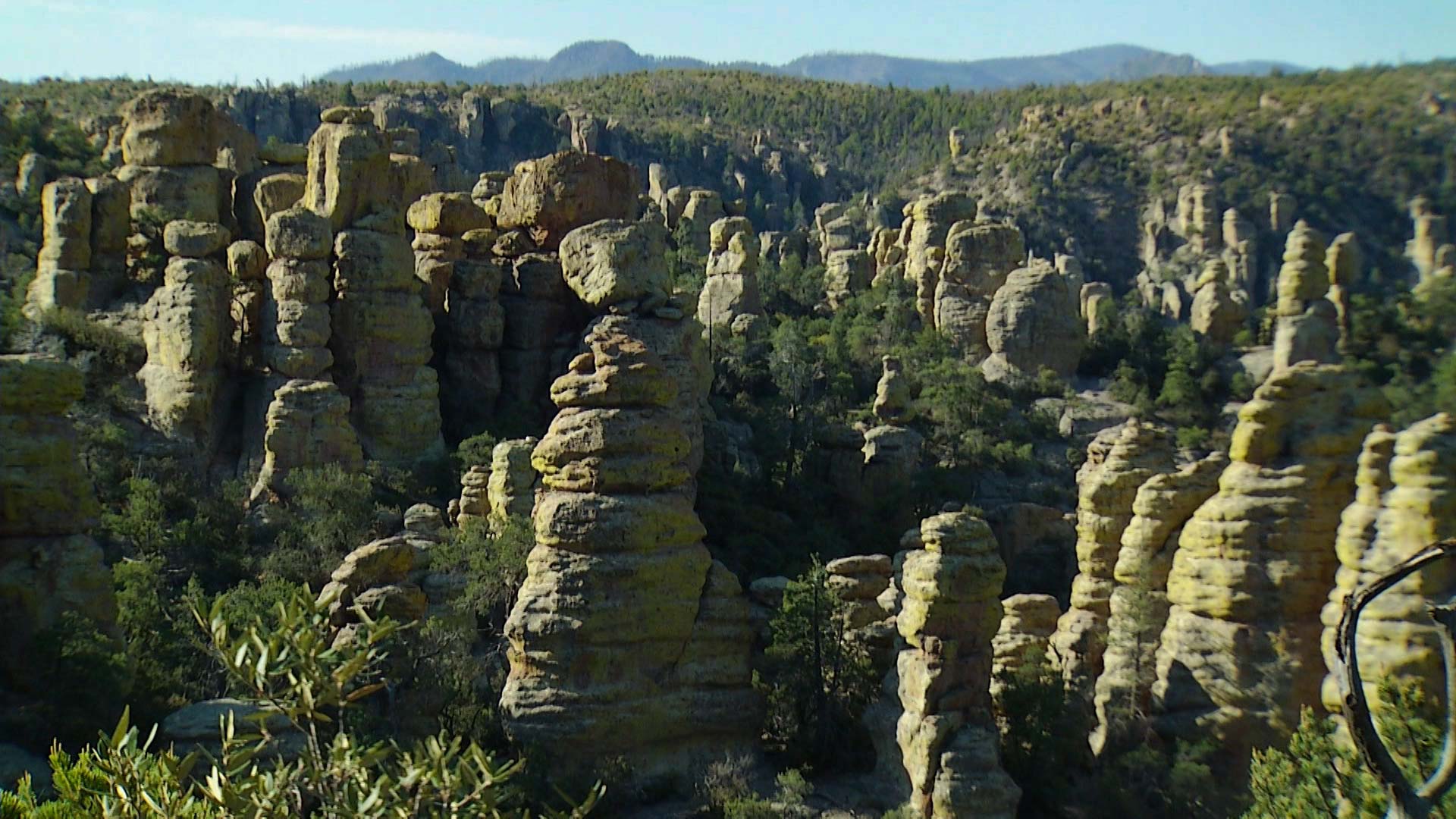 Chiricahua National Monument.
AZPM
A bill proposed by Senator Mark Kelly to make the Chiricahua National Monument into a national park has unanimously passed the United States Senate.
The Chiricahua National Park Act, which Kelly introduced last April, was co-sponsored by Senator Kyrsten Sinema, and was introduced in the House of Representatives by U.S. Rep. Ann Kirkpatrick.
Kelly called the monument a natural wonder that deserves to be designated as a national park. He says creating the park would boost tourism and create much needed jobs in Cochise County and southeastern Arizona.

The Chiricahua National Monument, once home to the Chiricahua Apache tribe, was established in 1924 by Presidential Proclamation.
It encompasses more than 12,000 acres and includes an 8-mile paved scenic drive, 25 individual campsites and 17-miles of day-use hiking trails.