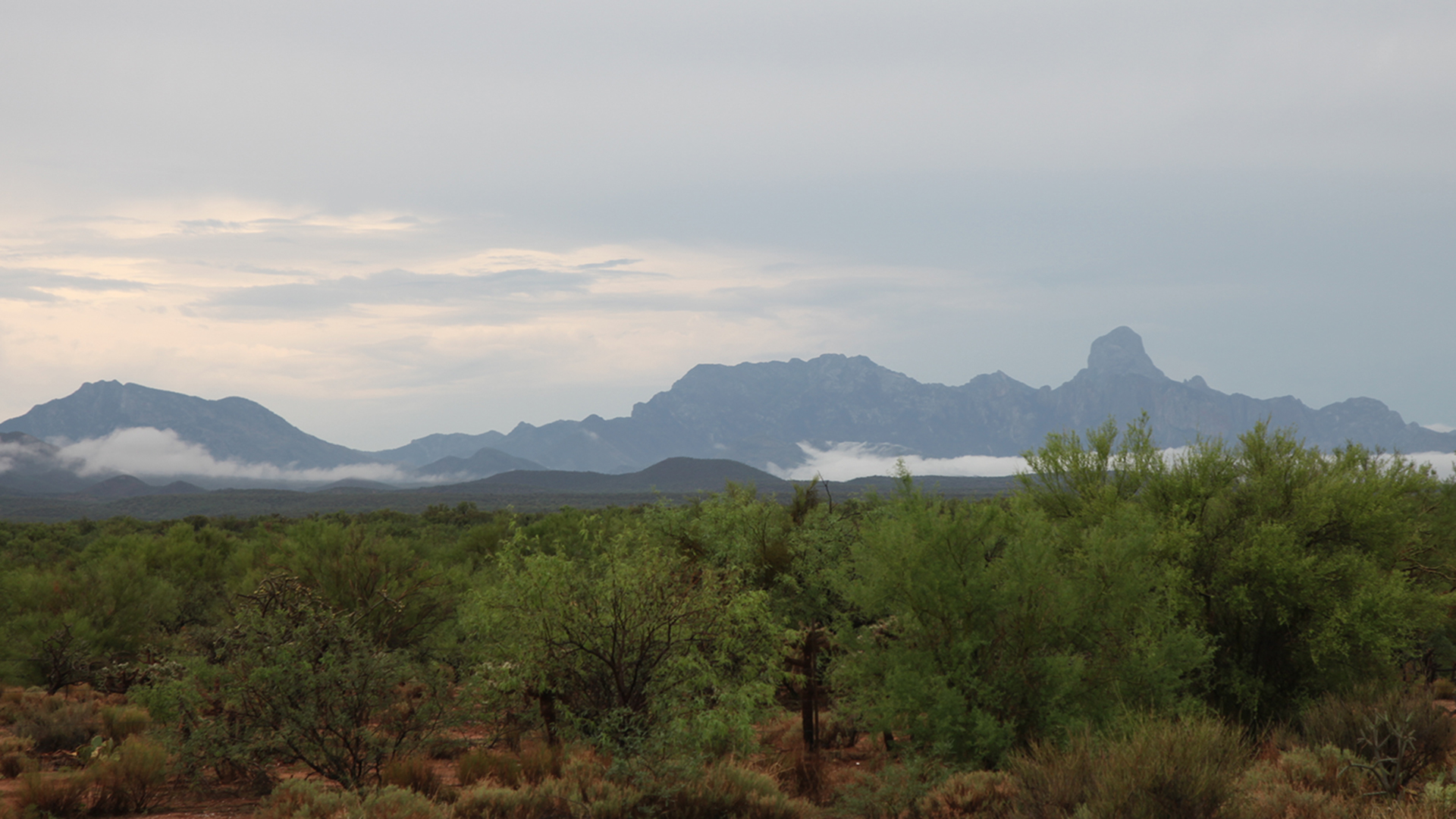 Landscape near the Tohono O'odham Community College in the Tohono O'odham Nation after a morning rain in July 2021.
Emma Gibson/AZPM
The Tohono O'odham Nation announced Monday it'll pay tribal members $400, if they can prove they're fully vaccinated against COVID-19 by mid-November.
Eligible enrolled members, including minors 12 and over, who apply and have had their vaccine status verified will start to see checks in their mailboxes on October 9. According to a letter from Chairman Ned Norris Jr. and Vice Chairwoman Wavalene Saunders, members have till November 19 to qualify for the program.
The push to get people vaccinated before Thanksgiving mirrors the federal vaccination effort to ramp up vaccination rates through a range of policies.
As of Wednesday, the Tohono O'odham Nation Health Care reported to leadership only 48% of the tribe is fully vaccinated at 7,037 people; whereas 52% of residents — members and non-members — in the nation have received two doses of the Moderna or Pfizer vaccines, or one dose of the Johnson and Johnson vaccine.
At that time, the nation reported moderate COVID-19 transmission with 5% of all tests coming back positive for the week of the Sept. 8 report. Over the pandemic, it has reported 1,986 COVID-19 cases and 83 deaths.
The application for the vaccine incentive program can be found on the Tohono O'odham Nation's website, and it must include a copy of the person's vaccine card.