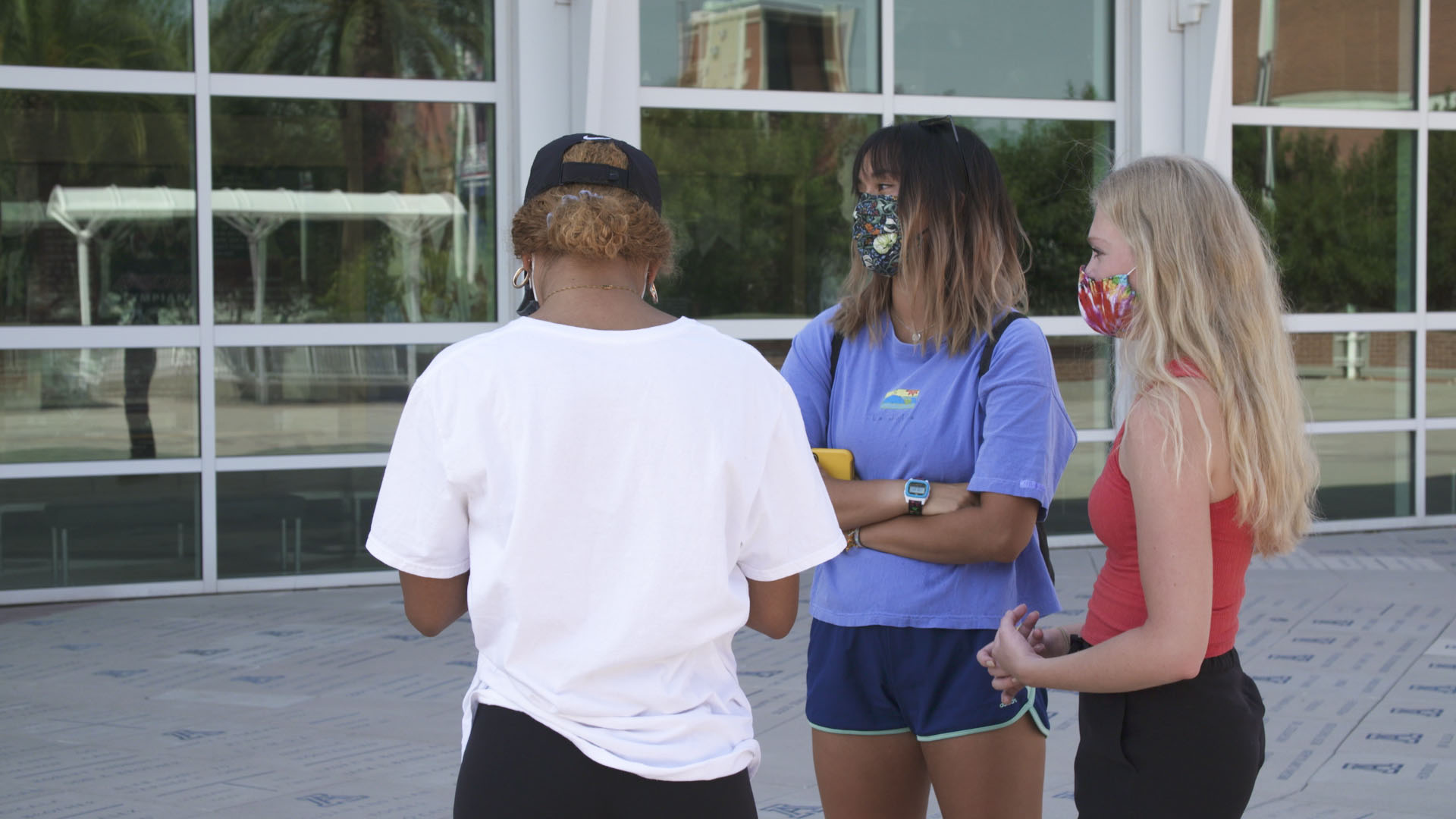 University of Arizona students wearing masks on campus.
AZPM
The University of Arizona updated its masking policy last week to "strongly encourage" people to wear face coverings indoors or in group settings while on its campuses, following the Centers of Disease Control and Prevention's recent masking guidance.
Before the recent increase in COVID-19 hospitalizations, the university was planning on a full return to campus, but Dr. Richard Carmona, head of the UA COVID response team and a former U.S. surgeon general, said Monday the recent increase in local and national cases has the university rethinking what the first day of school will look like.
"When that plan was first instituted our transmissibility was exceptionally low. There were few cases. There were a lot of hospital beds — it looked like it was getting better — and now we're moving up on those seven-day averages again, so we've had to pull that back," Carmona said.
He said they're closely monitoring seven-day COVID-19 case averages before announcing a definitive return to campus plan for the first day of school on August 23.
The university's decisions will be informed by local hospital bed occupancy and ventilator availability data, but also national COVID trends, Carmona said.
"Right now, we're seeing a moderate increase in transmissibility," Carmona said. "If people aggressively social distance, if they wore more masks, if more people got vaccinated, we might be able to see that flatten out, which would then give us a little bit more room to be able to maybe have a hybrid again."
He said since the state's restricted the university's ability to establish mask and vaccination mandates, the UA "as a last resort" can go to all virtual classes in order to avoid a super-spreader event.