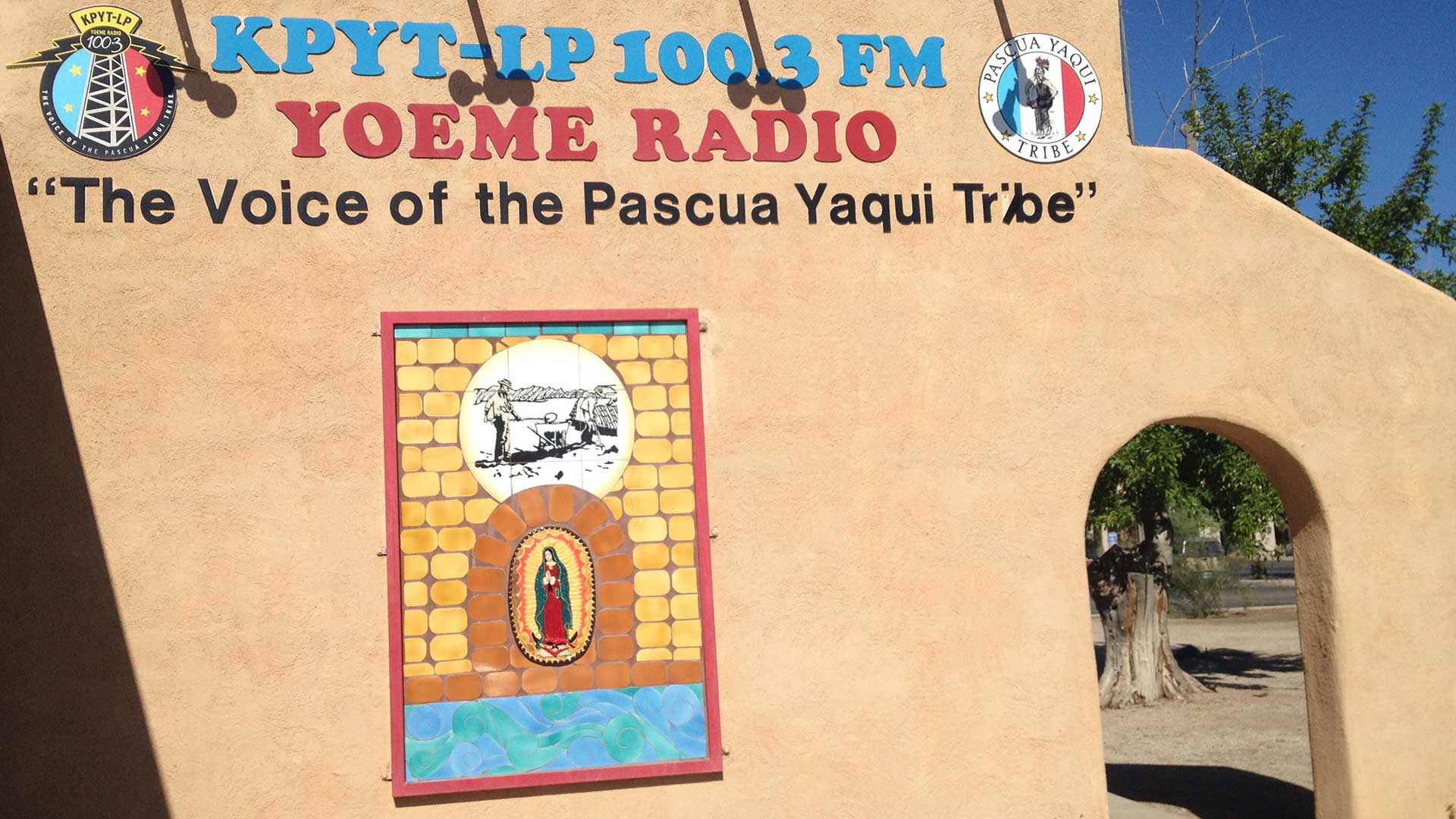 The radio station in the Pascua Yaqui Tribe's reservation, which formerly housed the tribe's early voting site.
Courtesy of the Pascua Yaqui Tribe
The Pascua Yaqui Tribe and the Pima County Recorder's Office announced Friday they've reached a settlement in the case to reinstate the tribe's early voting site.
For the last three years, the Pascua Yaqui Tribe has been advocating for the recorder's office to reinstate an early voting site in its reservation, going so far as to file a lawsuit against the recorder's office in 2020. According to the settlement that was signed Thursday, for every statewide primary and general election from now till the end of 2024, the tribe will have an early voting site within its reservation.
For the moment, gone are the days of two-hour round-trip commutes for residents wanting to vote early, but only having access to the bus.
A deadline to keep them on track is in February 2022 — that's when the tribe and recorder must agree upon a location.
Pascua Yaqui Chairman Peter Yucupicio said, "The right to vote is the cornerstone of our democracy, and it is just as important in Arizona Indian Country and the Pascua Yaqui reservation as it is in Pima County."
Former Recorder F. Ann Rodriguez closed the site in 2018 a little over a month before the primary election, citing low voter participation and a lack of physical and IT security.
When Gabriella Cázares-Kelly won the election for recorder last year, she promised the community that an early voting site for the Pascua Yaqui Tribe would be one of her top priorities.
"The closure of the Pascua Yaqui early voting site is a clear, modern day example of how Native American voting rights continue to remain under threat," Cázares-Kelly said. "It reminds us that we do not all start from the same starting line and some communities have to work harder to exercise our most basic and fundamental right."