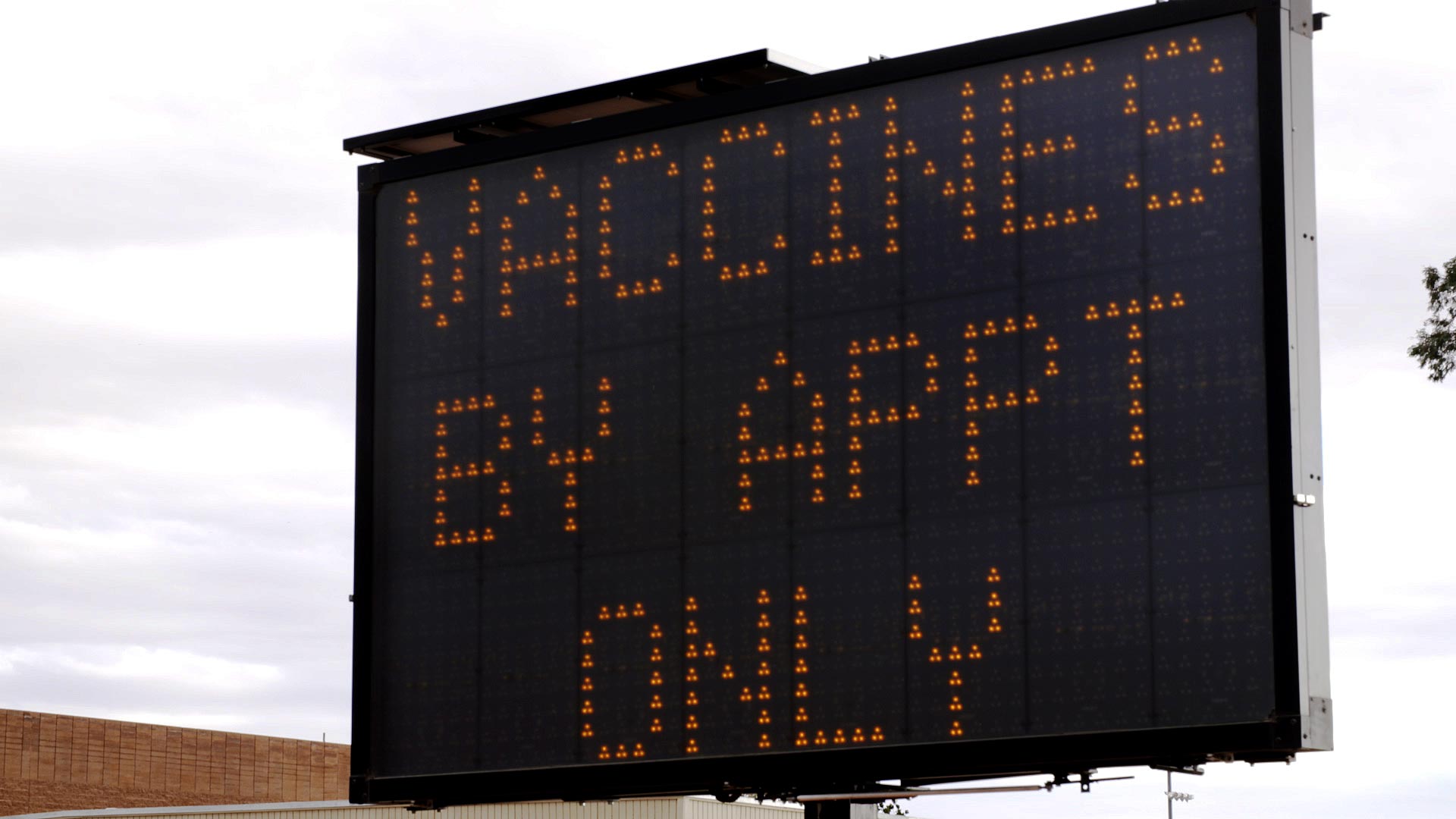 An electronic sign notifies the public that appointments are required to receive a COVID-19 vaccine at one of Pima County's vaccination sites. January 2021.
AZPM Staff
The Federal Emergency Management Agency offered to set up mass COVID-19 vaccination sites in Pima and Maricopa Counties, but the state said, no thank you.
State officials said, looking at the state's vaccine operations, Arizona doesn't need the FEMA sites it needs vaccine doses.
"We provided them with data to show the unfilled capacity at our currently operating sites. We have a current unmet need of about 35,500 doses that we could administer each day if we just had the vaccine," said Dr. Cara Christ, the director of the Arizona Department of Health Services.
Christ said those numbers are based on just Arizona's four, state-run vaccination pods and do not include vaccine sites run by counties, hospitals, or others.
Christ told reporters part of the reason they told FEMA the sites aren't needed is the state would have had to provide the staff for the sites.
Pima County Administrator Chuck Huckelberry told AZPM, that is not what FEMA told the county.
"FEMA has always indicated they would bring in their own vaccinators and if they need anything else like pharmacy help, we're willing to provide that," Huckelberry said.
He also said turning down federal help doesn't make sense.
"It sounds a little bit like when the state came in and set up the U of A pod, we said we could handle it, but they decided no they would take it over, fine. So, it's just not logical to me that we would turn down 300,000 additional vaccines in Southern Arizona," said Huckelberry.
The county wants FEMA to stand up two sites, one on the north side of the Kino Sports Complex and one at El Pueblo. The county already operates a vaccine site on the south side of the Kino complex.
The new sites, which the county is still talking to FEMA about, would target underserved communities.