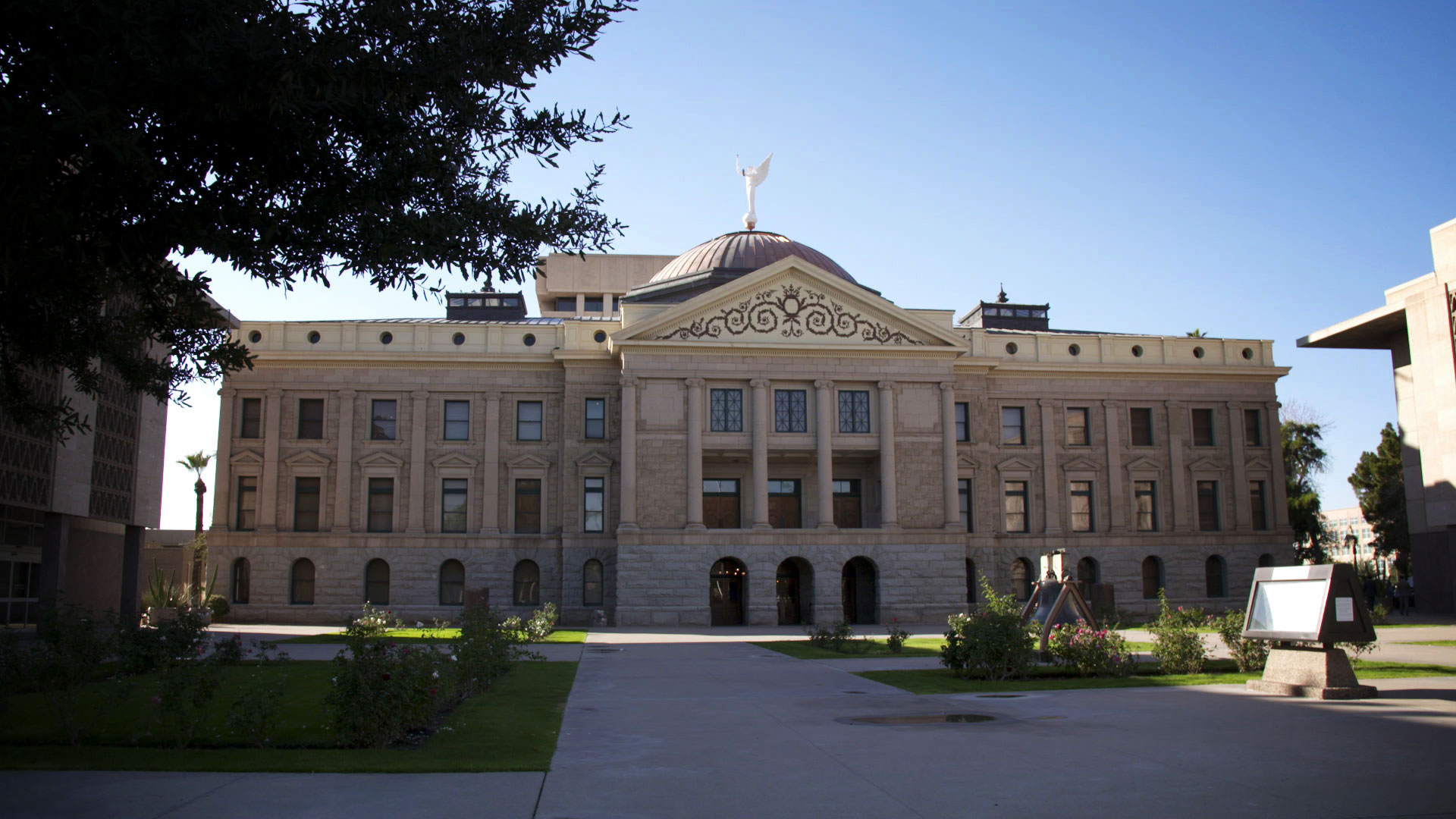 The Arizona State Legislature in Phoenix.
Steve Riggs/AZPM Staff
The Pima County Board of Supervisors appointed two new legislators on Tuesday to fill vacant seats at the state Capitol.
The board tapped Christopher Mathis to serve as a member for District 9 in the state House of Representatives.
Mathis is a lawyer with masters degrees in public health and public administration. A Democrat, he worked earlier in his career as a legislative assistant for then-U.S. Sen. Chuck Hagel, a Republican.
District 9 extends north from Speedway into the Catalina Foothills. The seat was previously occupied by Democrat Randy Friese, who stepped down last month.
But the mostly Democratic board of supervisors split on Mathis' appointment.
Supervisor Adelita Grijalva backed Anakarina Rodriguez and Supervisor Matt Heinz argued for appointing more women to the Legislature as the U.S. Supreme Court considers arguments to overturn Roe v. Wade.
"I just think it is so incredibly important that when the Legislature starts talking about these actions — about taking away these privacy rights from specific individuals, in this case women in Arizona, across the state — the more women we have there the better," Heinz said.
But Supervisor Rex Scott noted the Democratic legislative caucus has lost several lawyers from its ranks and argued Mathis' legal experience would be valuable.
"What's been pointed out to me by many of the caucus and the community is having someone with a legal background is going to be very helpful to the entire caucus moving forward," he said.
The board voted 3-1 to appoint Mathis, with Grijalva opposed and Republican Supervisor Steve Christy abstaining.
The board also appointed Morgan Abraham, ex-president of the Pima County Young Democrats, to represent District 10 in the state House.
District 10 stretches from Campbell Avenue east along Speedway beyond Houghton Road, taking in neighborhoods around the northern end of Davis-Monthan.
The seat was previously occupied by Democrat Stephanie Stahl-Hamilton, who stepped down to fill a vacancy in the Senate.
But the board split on Abraham's appointment, too. Grijalva backed the appointment of Mitzi Cowell, a Tucson musician and educator who has long been involved in local Democratic politics.