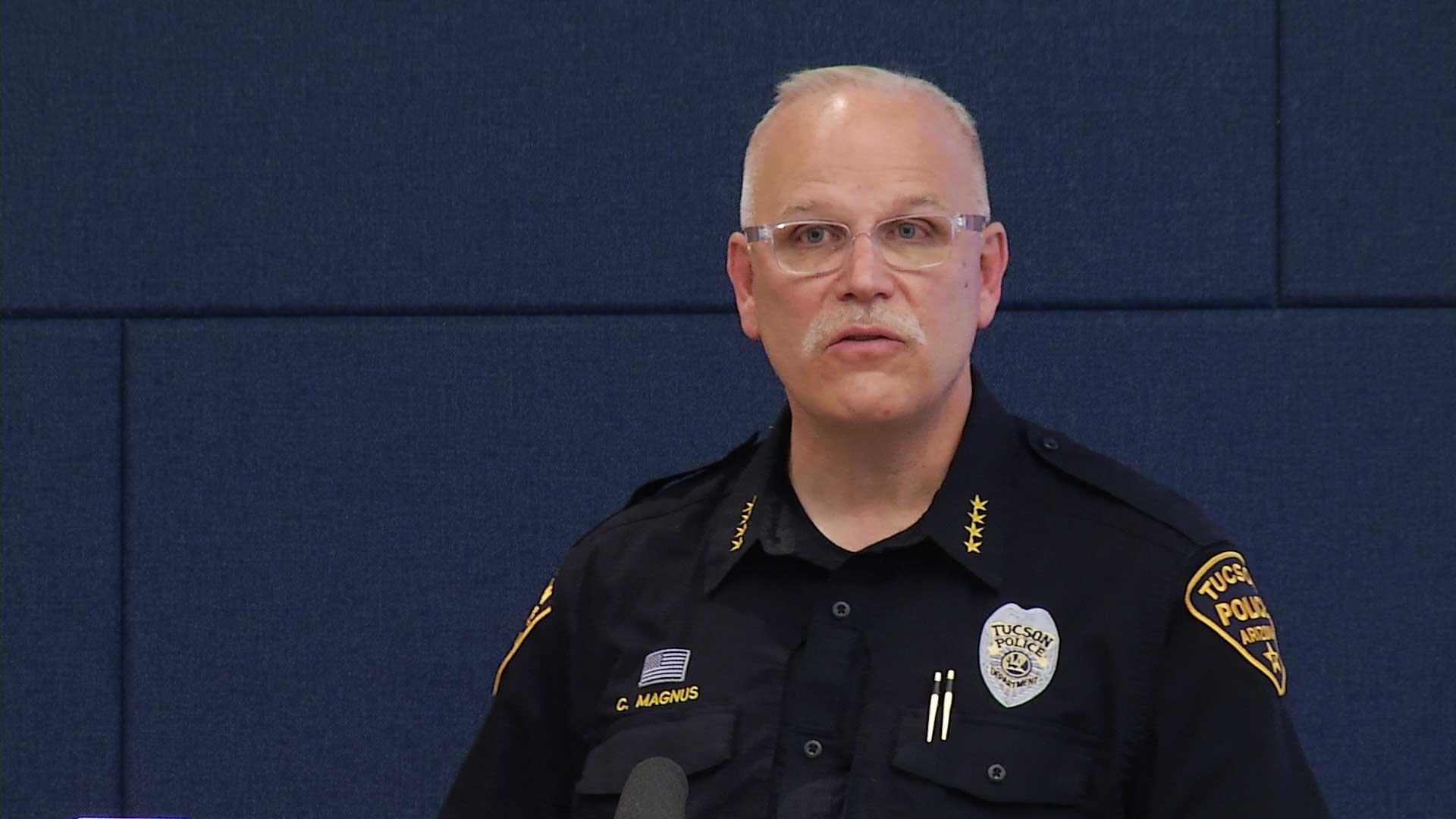 Tucson Police Department Chief Chris Magnus, at a June 24, 2020 media briefing.
Martín Rubio/AZPM
The Senate Finance Committee voted 15-13 on Wednesday to advance Tucson Police Chief Chris Magnus' nomination to serve as commissioner of Customs and Border Protection.
The nomination goes to a vote of the full Senate.
Chairman Ron Wyden, a Democrat from Oregon, said he believes the police chief's experience in Tucson makes him a fit for the job.
"He shares the view that enforcing our immigration laws and treating people humanely — those two priorities are not mutually exclusive. We can do both," Wyden said.
All but one Republican on the committee — Sen. Bill Casey, Republican of Louisiana — voted against Magnus.
Sen. Mike Crapo, a Republican from Idaho, pointed back to Magnus' confirmation hearing a few weeks earlier and the Biden administration's approach to the border more broadly in explaining why he was voting no.
"The nominee was asked by members of this committee multiple times to acknowledge we face a crisis. He declined to do so," said Sen. Mike Crapo, a Republican from Idaho.
If confirmed, the chief's nearly six-year tenure at the Tucson police department would come to an end.