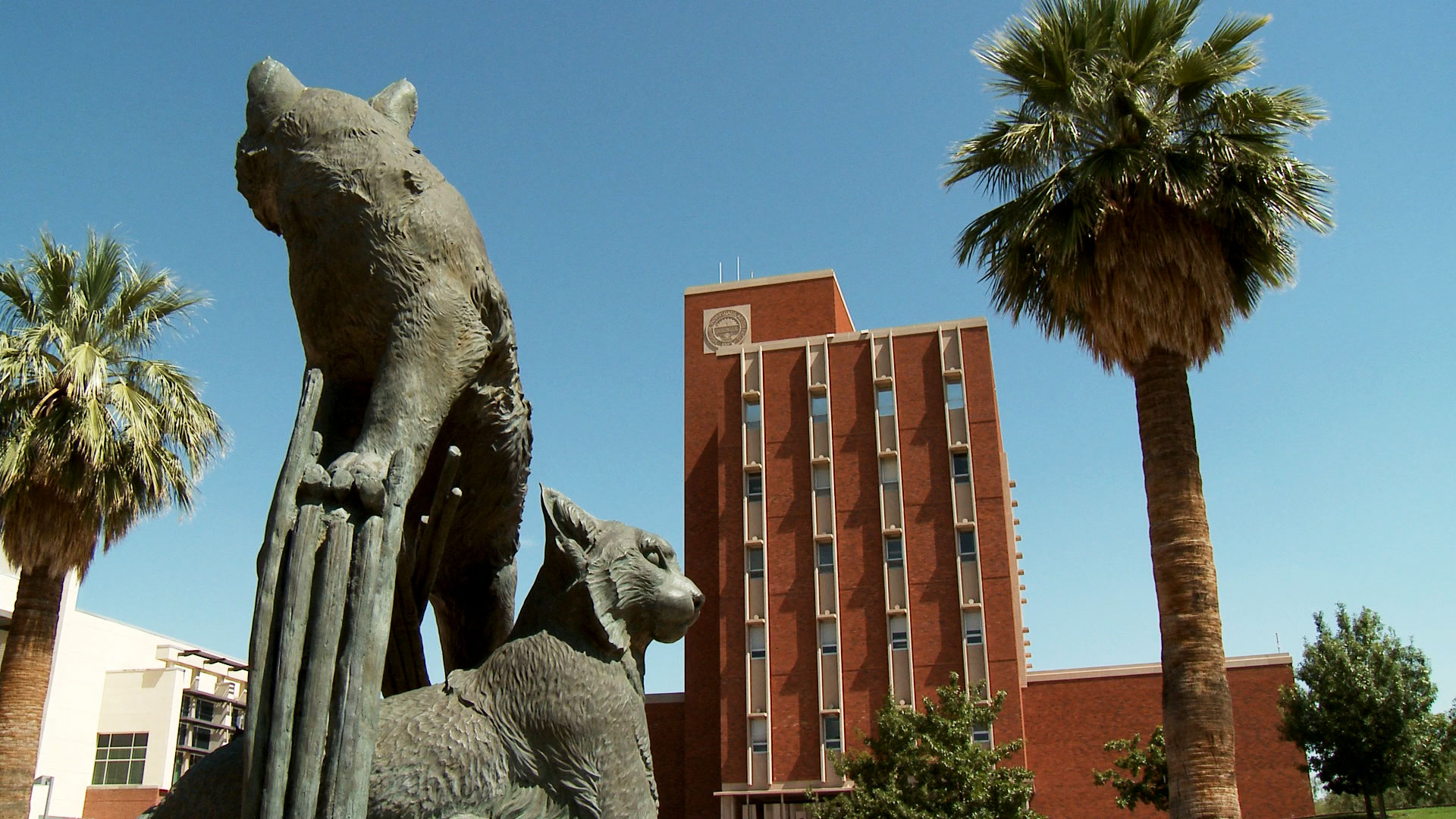 The University of Arizona Administration building.
AZPM Staff
The Coalition for Academic Justice at UArizona (CAJUA) said Tuesday morning that they plan to form a union at the University of Arizona.
The announcement came as a result of dissatisfaction with the university's plans for furloughs and layoffs as well as the reopening plan.
CAJUA backers said the university should look at getting loans or bonds to weather the financial downturn caused by the COVID-19 pandemic.
"It is incumbent on senior leaders to take this option as soon as possible in order to eliminate unnecessary uncertainty in our lives," said Celeste Gonzalez de Bustamante, a professor at the School of Journalism.
Group members said they would lobby the Legislature during a special session to get a one-time change in the law that would allow Arizona's public universities to get loans.
Gov. Doug Ducey and legislative leaders have indicated they have no intention of calling a special session.
CAJUA said the decision to form a union was not made lightly.
"I am unhappy, I'm disappointed with the decision-making that's been happening, even prior to the current leadership. This has been going on for decades and it's time that we wake up, step in and push back on this," said Gonzalez de Bustamante.
The group is in the process of collecting commitments from faculty, staff and graduate students to form the union.