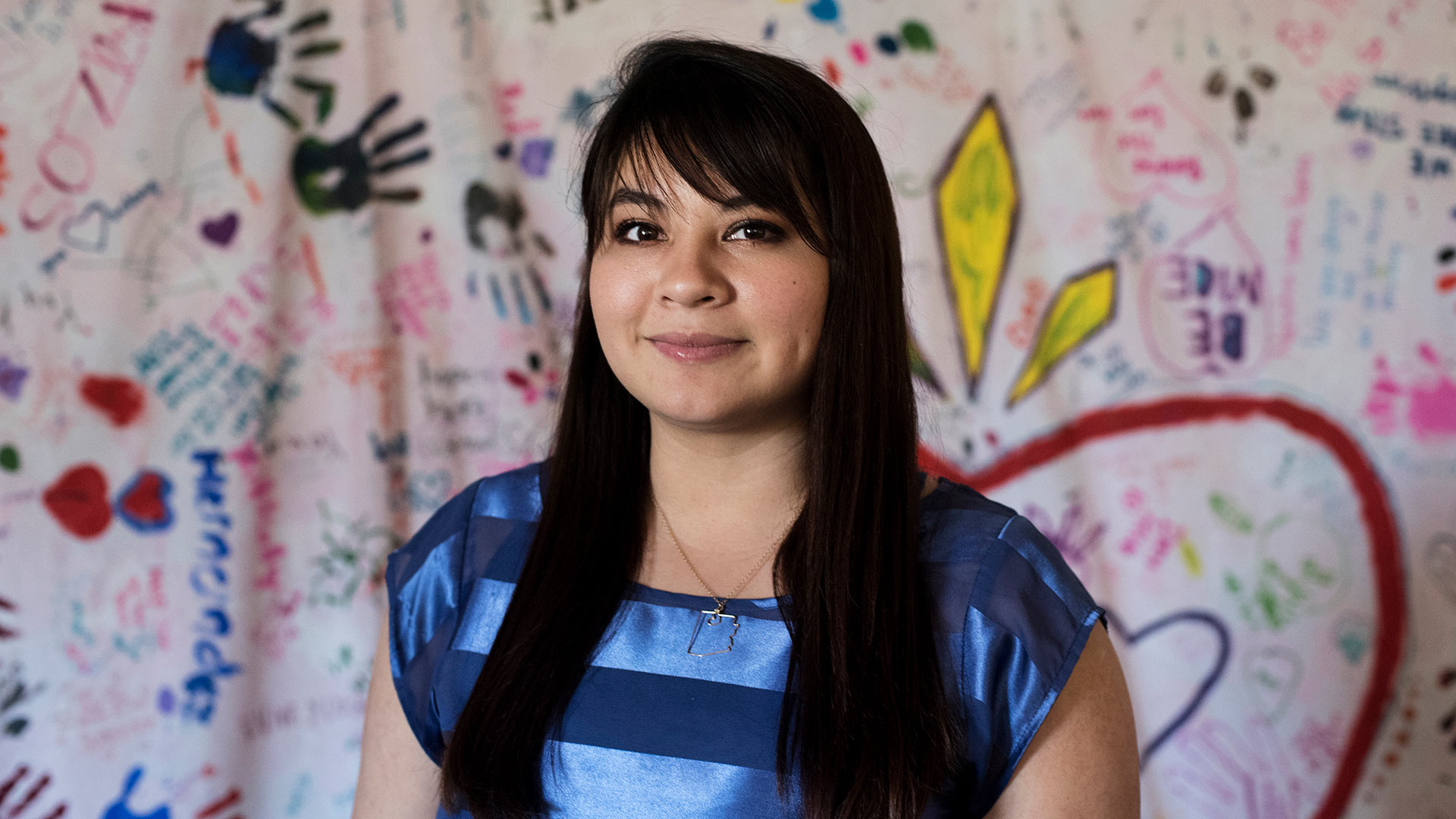 Reyna Montoya is a DACA recipient and the CEO and founder of Aliento, a nonprofit that helps mixed immigration status families work through trauma. She said the new state bill would give more Arizona graduates a chance to stay in the state for college.
Alisa Reznick / AZPM
July 29 marked a decade since the controversial state law SB 1070 went into effect in Arizona.
Known as the "show me your papers" law, SB 1070 required state law enforcement to ask those deemed suspicious of being undocumented to present proof of legal immigration status during routine traffic stops. It also made it a misdemeanor crime to be caught without those papers.
It was the strictest anti-immigration legislation in the country at the time and a measure many worried would easily lead to racial profiling. The law was was partially struck down by the Supreme Court just two years later, in 2012. But Cesar Escalante, a professor of agriculture and applied economics at the University of Georgia, said its ripple effects were broad and long-lasting.
"SB 1070 had significant mental health repercussions on Hispanic adolescents, including Hispanic adolescents who are legal residents," he said.
Escalante co-authored a paper on the topic with University of Florida researcher Tianyuan Luo.
Using 2001-2017 responses from the nationwide Youth Risk Behavior Surveillance System survey, the researchers found that in the wake of SB 1070, Latino adolescents in Arizona were more than five percentage points more likely to consider suicide than their white peers or Latinos in other states. They were also more likely to feel sad and avoid physical activity.
Escalante said their findings show how a measure meant to target one type of immigration ended up affecting a much larger group. The provision's ballooning impact shaped a generation of Arizona Latinos.
Reyna Montoya remembers experiencing that on the ground. Today, she's a recipient of the Deferred Action for Childhood Arrivals program, or DACA, the Obama-era policy enacted in 2012 that gave some 800,000 undocumented immigrants temporary protection from deportation and a work permit.
But when SB 1070 became law in 2010, Montoya was an undocumented student at Arizona State University. Listening to professors dissect the law felt like hearing the cold mechanics of a measure that could profoundly change her own life.
"This is not a job for many of us. It's just a way of us wanting to fundamentally change policies that have damaged our communities and our friends," she said.
That's why in 2016, she founded Aliento, a nonprofit that works to address fear and trauma for mixed immigration status families. SB 1070 was her catalyst. Now, she said, she hopes to help a new generation find theirs.
Angélica César was 12 years old when SB 1070 became a law, and her sister and mother were undocumented. Watching news about the law on TV, she worried about what it meant for her family.
"I remember just looking at my mother and sister any time they'd walk out the door and feeling this sense of anxiety and a drop in my stomach, really wondering if that would be the last time I'd see them," she said. "From this young age, and as a result of this law, I was faced with the very real threat of family separation — it honestly became my biggest fear."
But one day, that became a reality.
"I came home from school and found out my sister had been stopped by a police officer and she was going to be deported," César said. I felt helpless, I was angry, I was disillusioned, I was wondering why nobody was fighting back."
César said that's what drove her to engage in activism. Today, she works with Montoya at Aliento and with a progressive political action committee called Latino Victory.
"Ten years later, I've really gotten to see the landscape change here in Arizona," she said. "I've seen what happens when the community comes together and fights back. ... I know that the humanity of our community is not defined by immigration status."
Montoya said Aliento was one of a handful of grassroots movements born in the wake of SB 1070. Many turned an eye to politics and policy. But she said few focused on how those issues impacted families long term. Making that space at Aliento feels like a chance to create a new path.
"Ten years fast forward, I would have never imagined I would be the founder and CEO of an organization that is really attuned to people's emotions and fears and anxieties," she said. "Now there is a whole new generation I'm working with, from kids in elementary school, to multigenerational families. It gives me so much hope because as fifth grader, I never would have thought there would be a space to explore my identity like this."
---
Eds.: This story was corrected Aug. 7 to describe Latino Victory as a political action committee rather than a lobbying group.