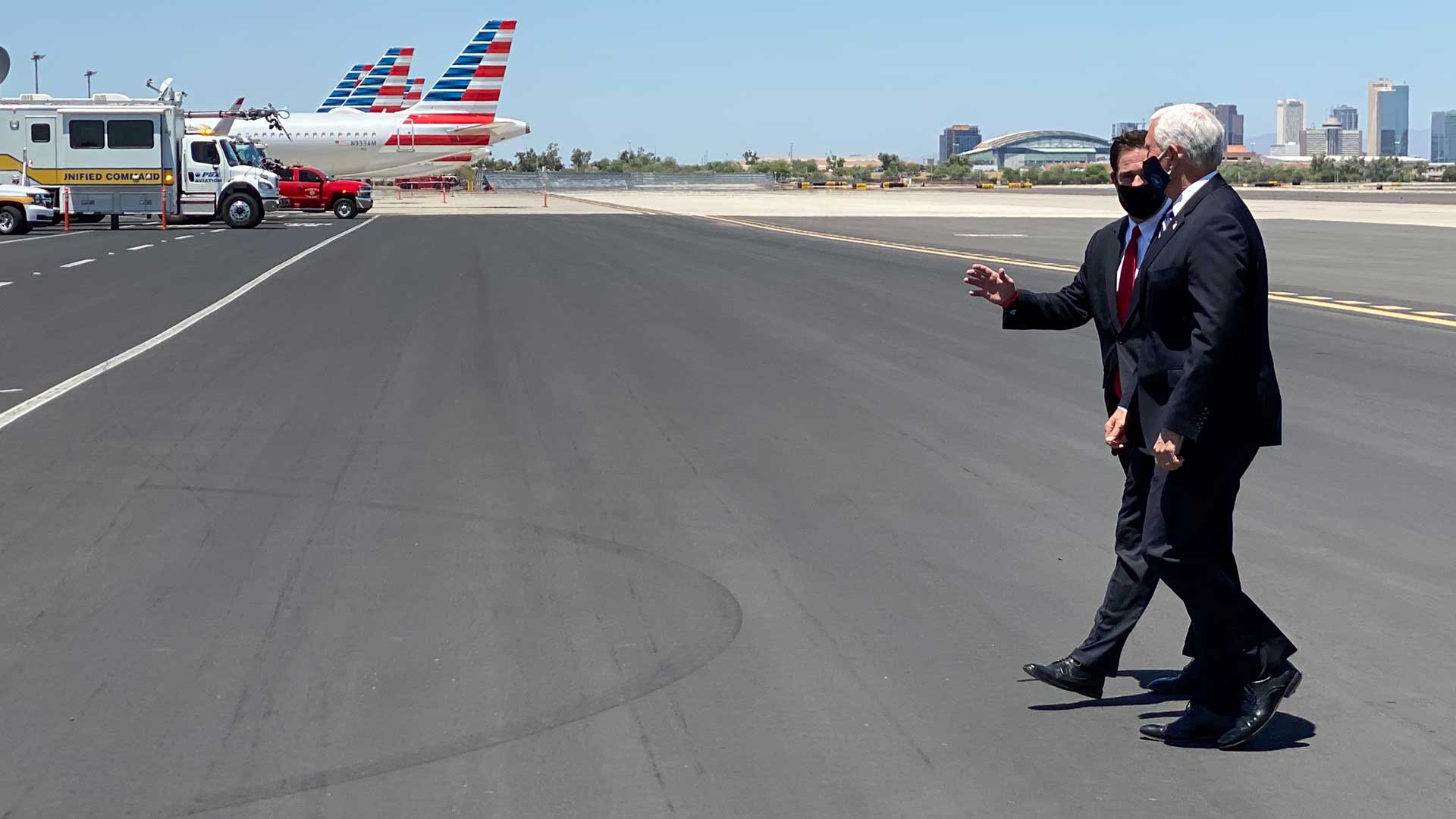 Gov. Doug Ducey greets Vice President Mike Pence on the tarmac in Phoenix. Pence was in Arizona to discuss the state's response to the COVID-19 pandemic. July 1, 2020.
Office of Gov. Doug Ducey/Twitter
Gov, Doug Ducey's popularity has taken a big hit since the number of COVID-19 cases began to rise dramatically in Arizona in June.
A new poll from OH Predictive Insights shows that 35 percent of Arizonans approve of the job Ducey is doing. That is a 22-point drop in the last month.
The poll also shows 52 percent of Arizonans are now "extremely concerned" about the spread of the novel coronavirus. In April, that number was at record high of 45% according to OH Predictive.
The poll is the second in a week that show's Ducey's approval numbers in the mid to low 30s. Last week, COVID States issued a report showing the Governor's approval rating at 32%, the lowest of any governor in the nation or President Donald Trump.