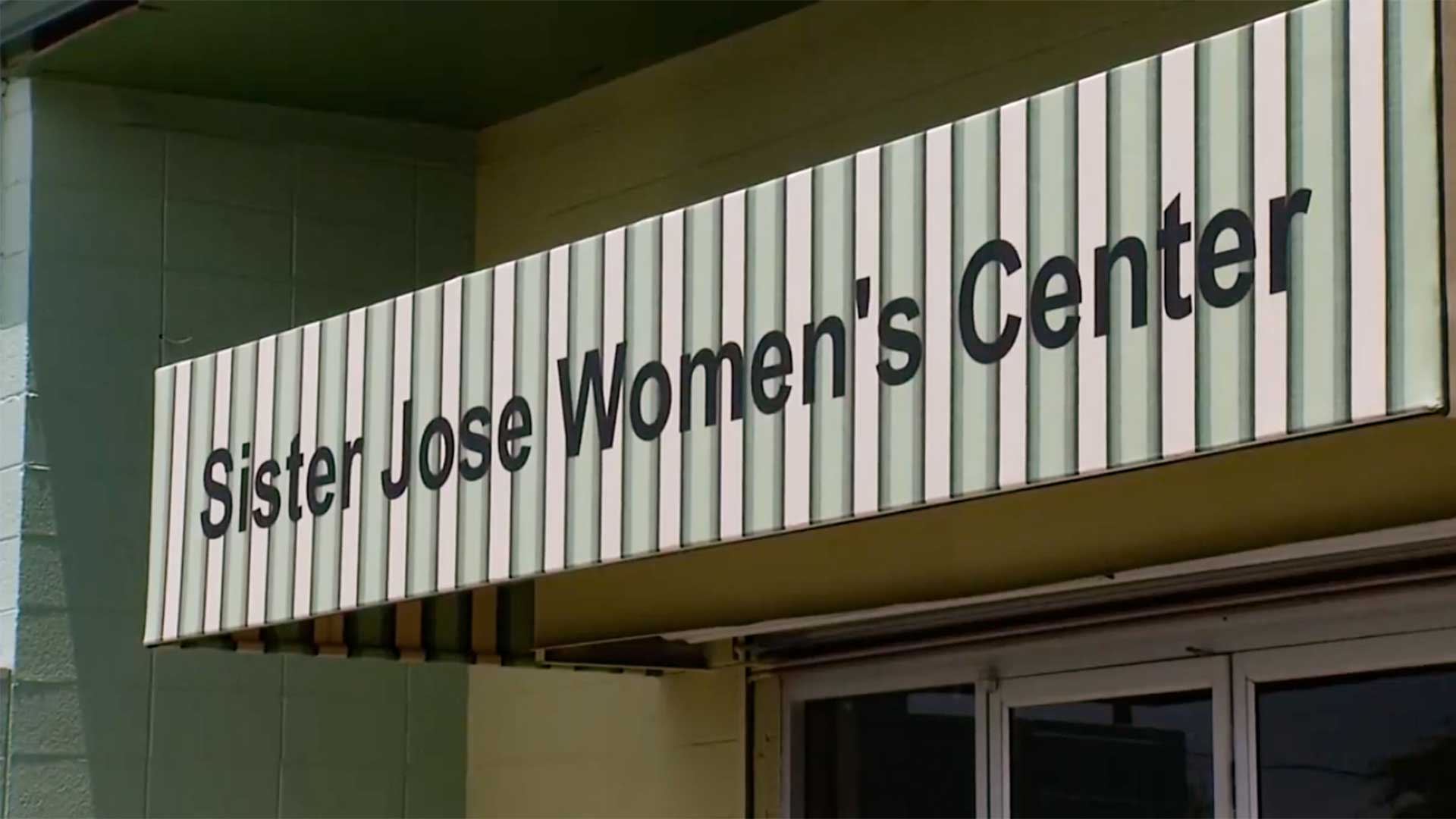 The sign for Sister José Women's Shelter, 2017.
AZPM
The new coronavirus has forced Sister José Women's Center to change how it serves women experiencing homelessness in Tucson.
The center postponed the majority of its day-program activities and closed its night shelter to new residents. Executive Director Jean Fedigan said when she closed the shelter in late March, she told the people sleeping there on the last night they could stay, if they seclude themselves. Fedigan said 21 women are sheltering in place and social distancing at the center, but in order to keep the center open and virus-free, she promised Pima Country to isolate the group.

"I have women who are trying really hard, and to just put them on the street and not keep them well, so we can get them back to work, get them back to training right away, didn't seem to be the right thing to do," Fedigan said.

She said to truly isolate the 21 women staying at the shelter, she had to cut back on the center's daytime services.
The day program served 100 to 120 women experiencing homelessness each day before COVID-19. They could do a variety of things at the center each day, like shower, do laundry, eat a meal or rest. Now Fedigan said she can't let people into the center, but Fedigan, who is also a nurse, hasn't stopped distributing food, clothes or hygiene products at the door almost every morning.
"I'm the one that stands at the door, talking to the folks on the outside. I'm masked. I'm gloved. I'm doing whatever I can, but I'm doing the best I can do to make sure that they're OK," Fedigan said.
The center is accepting donations of walking shoes, food and bottled water.
"I founded this thing 10 years ago, and this is the hardest thing I've done," Fedigan said. "It is so difficult when you can't provide that safe environment and bring them inside and help them with everything they need."