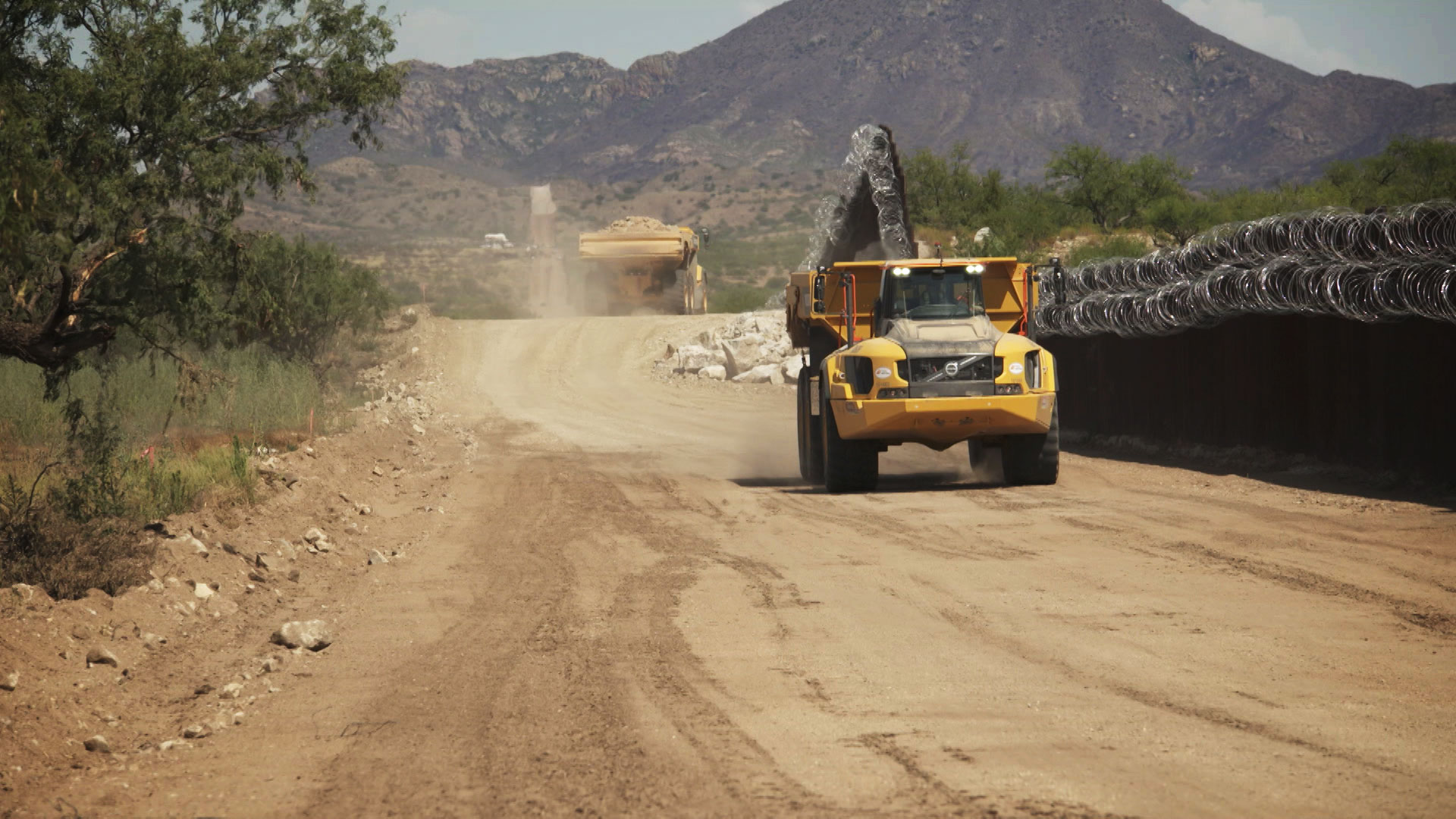 Construction trucks drive along the border wall in Sasabe on July 13, 2020.
Robert Lindberg/AZPM Staff
A proposed 2021 budget released by the U.S. Senate gives almost $2 billion toward the construction of the Trump administration's border wall.
The move has angered environmental groups that are already entangled in legal battles against current wall spending.
Paulo Lopes, public lands policy specialist for the Center for Biological Diversity, said the amount proposed for 2021 is larger than wall budgets agreed upon in the past.
"Twenty-eighteen, 2019 and 2020 they've passed into law about $1.3, $1.4 billion. So this is definitely more than what Congress has agreed to in the past," he said.
The Senate's Homeland Security Appropriations bill proposes roughly $1.96 billion be put toward some 82 miles of border wall system. The bill notes the amount would bring funding for wall projects since 2017 to almost $17 billion — a combination of congressional and defense funds.
The Trump administration marked the 400th mile of new wall in October and is barreling toward completing 450 miles by the end of 2020. Lopes said his organization want Congress to help fund borderland restoration efforts, not more wall.
"One would think that Senate Republicans would be a bit cognizant that over 5 million Americans voted in favor of a Democratic president and so you would be surprised that on President Trump's way out the door they would keep funding his useless wall," Lopes said.
Joe Biden has pledged to immediately halt construction when he enters office next year, but has not said he would tear down what has already been build. The president elect could also face legal challenges trying to sever existing building contracts.
Like last year, the U.S. House's 2021 proposed budget includes zero dollars for the wall and prohibits other funds from being allocated for that purpose. The two congressional bodies have until December to agree on either a short- or long-term funding package.