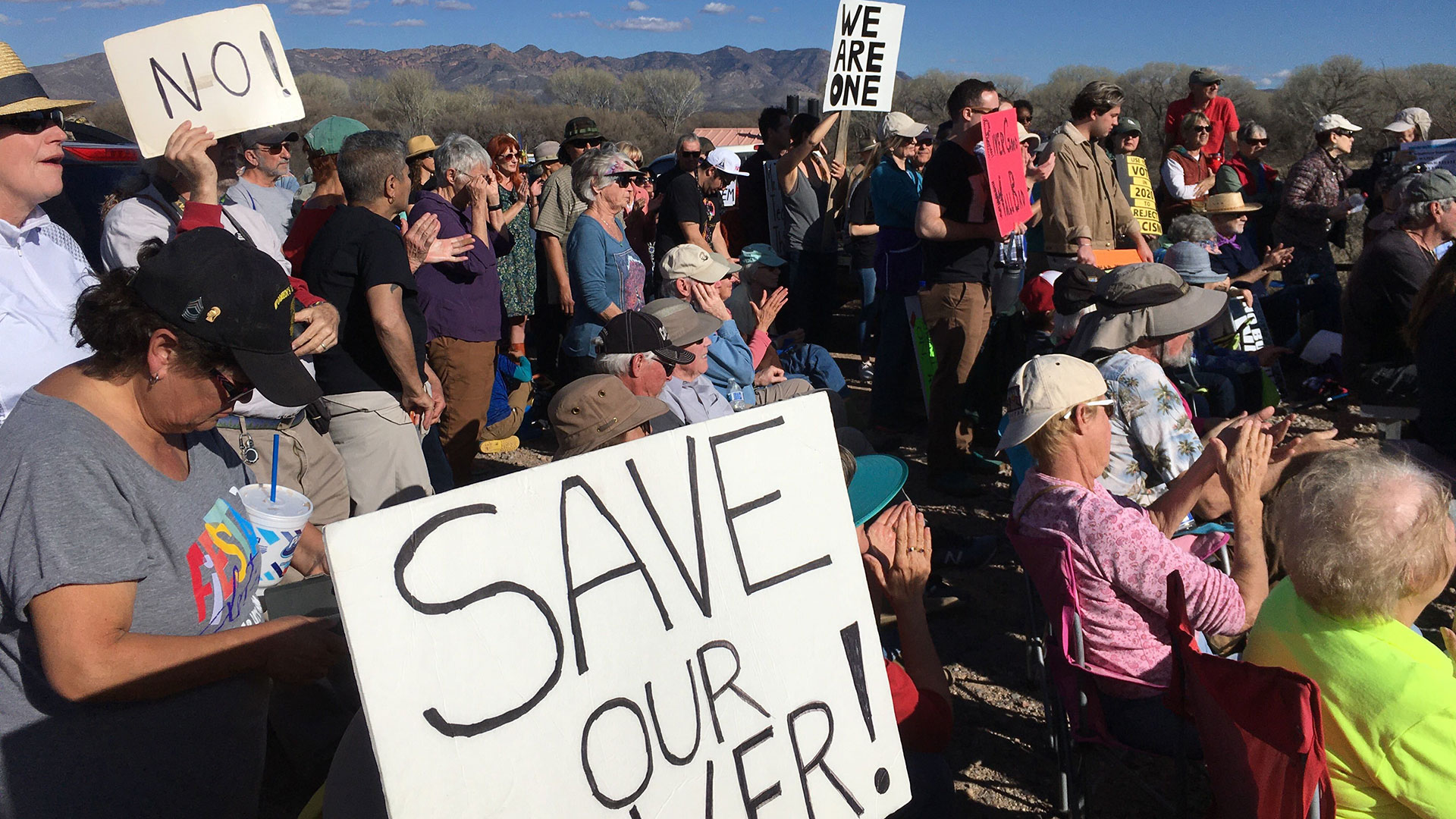 Demonstrators gather Sunday, Jan. 26 to protest the construction of border wall across the San Pedro River.
Ariana Brocious/AZPM
The mood was jovial for the half-march, half-protest Sunday across the Hereford Bridge over the San Pedro River, one of the Southwest's last undammed rivers. Many carried signs in line with remarks from local environmentalist Michael Gregory, one of several speakers.
"The wall is an environmental disaster and biological obscenity," Gregory said, to cheers from the crowd.
Customs and Border Protection plans to build a section of wall where there currently is only a barbed wire fence, across a river known for its biodiversity and raging summer floods. On other sections of the Arizona border, new 30-foot-high steel bollard barriers are going up across similarly sensitive protected lands, like Organ Pipe Cactus National Monument and the San Bernardino National Wildlife Refuge.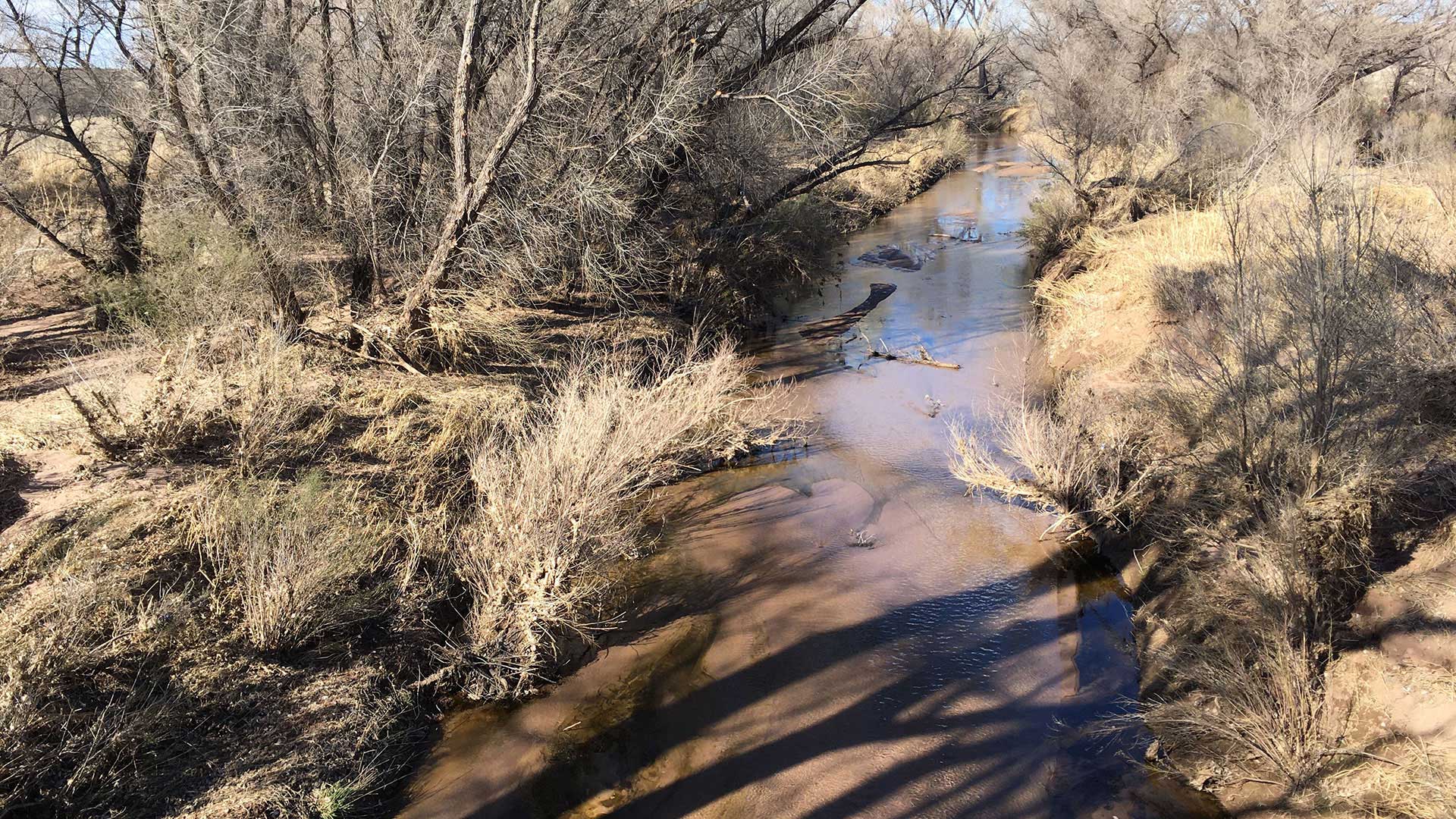 The San Pedro River in late January, 2020.
Ariana Brocious/AZPM
But the agency has yet to release plans for this wall section, even to the Bureau of Land Management, which manages the overlapping San Pedro Riparian National Conservation Area. Residents, environmental groups and federal land agencies say building a barrier across the river could damage it and the habitat it provides for many species, including the endangered jaguar and ocelot.
In addition to hundreds of locals, the protest drew many from the larger region, like Kate Scott of Elgin.
"The wall will be disastrous for this amazing wildlife corridor. I have a nonprofit wildlife center so it's very near and dear to my heart to protect the wildlands," Scott said.
Nancy Moore is an RV nomad spending her winter in Arizona. She said she felt it was her duty to show up at the protest because the issue affects everyone.
"This whole wall scheme is damaging, no matter who you are and where you live in the country, but I think when you're visiting the southern border states like this you see it a lot more," Moore said.
Laiken Jordahl is with the Center for Biological Diversity, which has ongoing lawsuits against the wall projects. He said numerous cottonwood trees on the river have already been staked and identified for removal for wall construction.
"It's really timely," he said of the protest, which was spearheaded by Sierra Vista residents Jeff Sturges and Liz Lopez. "We felt like we needed to do this right now, before they change this place and potentially ruin it for future generations."
CBP says barriers for the San Pedro section will be required to be designed to allow the flow of water across the border, even during monsoon rains. The agency says the timeline to release the design to the BLM and U.S. Fish and Wildlife Service is fluid but it hopes to do so by the end of January.