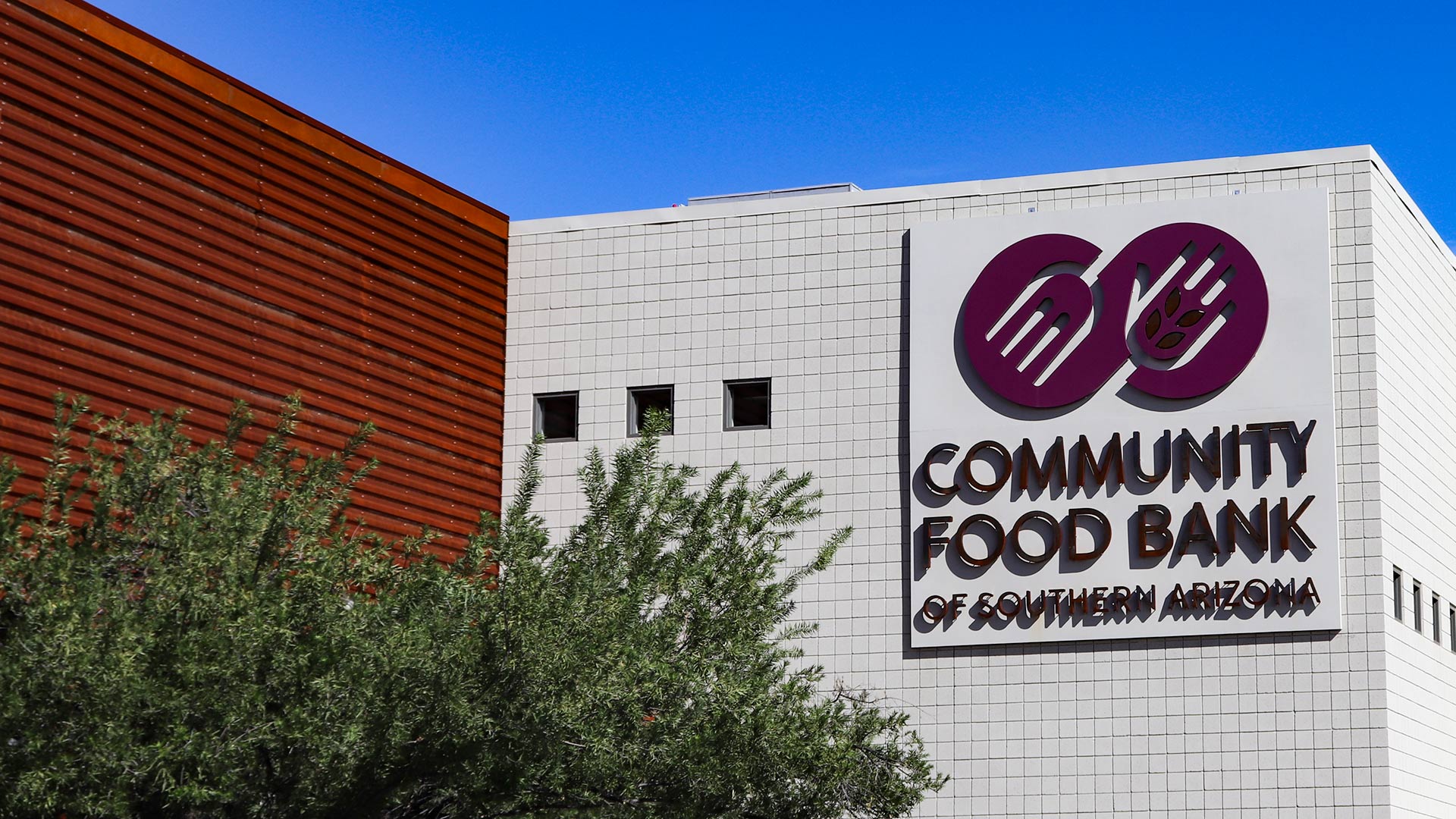 The Community Food Bank of Southern Arizona.
Courtesy Community Food Bank
Southern Arizona sees many people leave town for the summer, and for the Community Food Bank, that means a decrease in volunteers to prepare food for distribution.
The food bank relies on volunteers to pack food boxes or bags for those in need.
Tucson's low-income residents over the age of 60 are one the most vulnerable populations supported by the food bank's Commodity Senior Food Program, or Senior Food Boxes.
"[Food has] been a growing demand of seniors in our area, and that doesn't go away in the summer," said food bank spokesperson Norma Cable.
One in seven seniors in Arizona live in poverty, increasing the demand in food assistance for the senior population, she said.
"Arizona has a higher rate of food insecurity among seniors and among older Americans than the national average," said Cable.
Each month about 10,000 food boxes are made available to seniors through the Commodity Senior Food Program.
"That number does not disappear during the summer. ... If we don't have enough volunteers, it makes it very difficult for us to supply the food boxes," she said.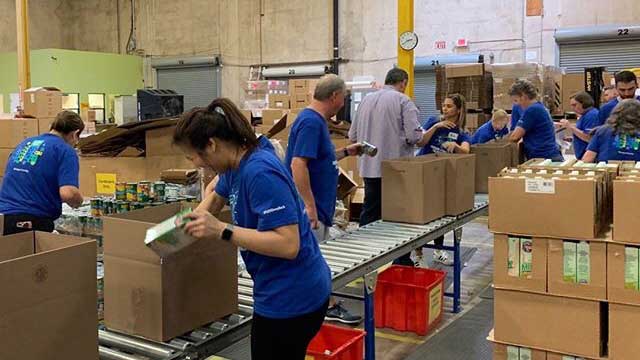 VIEW LARGER Volunteers prepare boxes at the Community Food Bank of Southern Arizona.

Courtesy Community Food Bank of Southern Arizona
The Senior Food Boxes provide nutritious foods from all five of the major food groups and a block of cheese from their local Community Food Bank location or from other participating agencies in the counties served.
The food bank serves Cochise, Graham, Greenlee, Pima and Santa Cruz counties.
About 30,000 emergency food bags are also made available to low-income individuals and families each month through the Emergency Food Assistance Program.
The main warehouse where the food bank packs food boxes or bags is located in Tucson, which sees a significant decrease in the population during the summertime as snowbirds leave and school lets out. Food bank volunteer numbers follow that trend, Cable said, with far fewer volunteers in the summer.
"Summertime brings with it just a lot of challenges in terms of … getting the word out that hunger is a problem that stays with us year around," said Cable.
She says that the food bank knows that Southern Arizona is a generous community and it's just a matter of making people aware of the opportunities out there to help people in need.

"We aren't here without the support of the community," she said. "We rely on people who will put together special events for us, hold food drives for us, donate for the community food bank and help us get through this time of year."
Resources about how to help combat hunger during these final summer months are available on the food bank's website or on Facebook, Instagram or Twitter.
---
Monika Damron is a University of Arizona journalism student and Arizona Public Media intern.