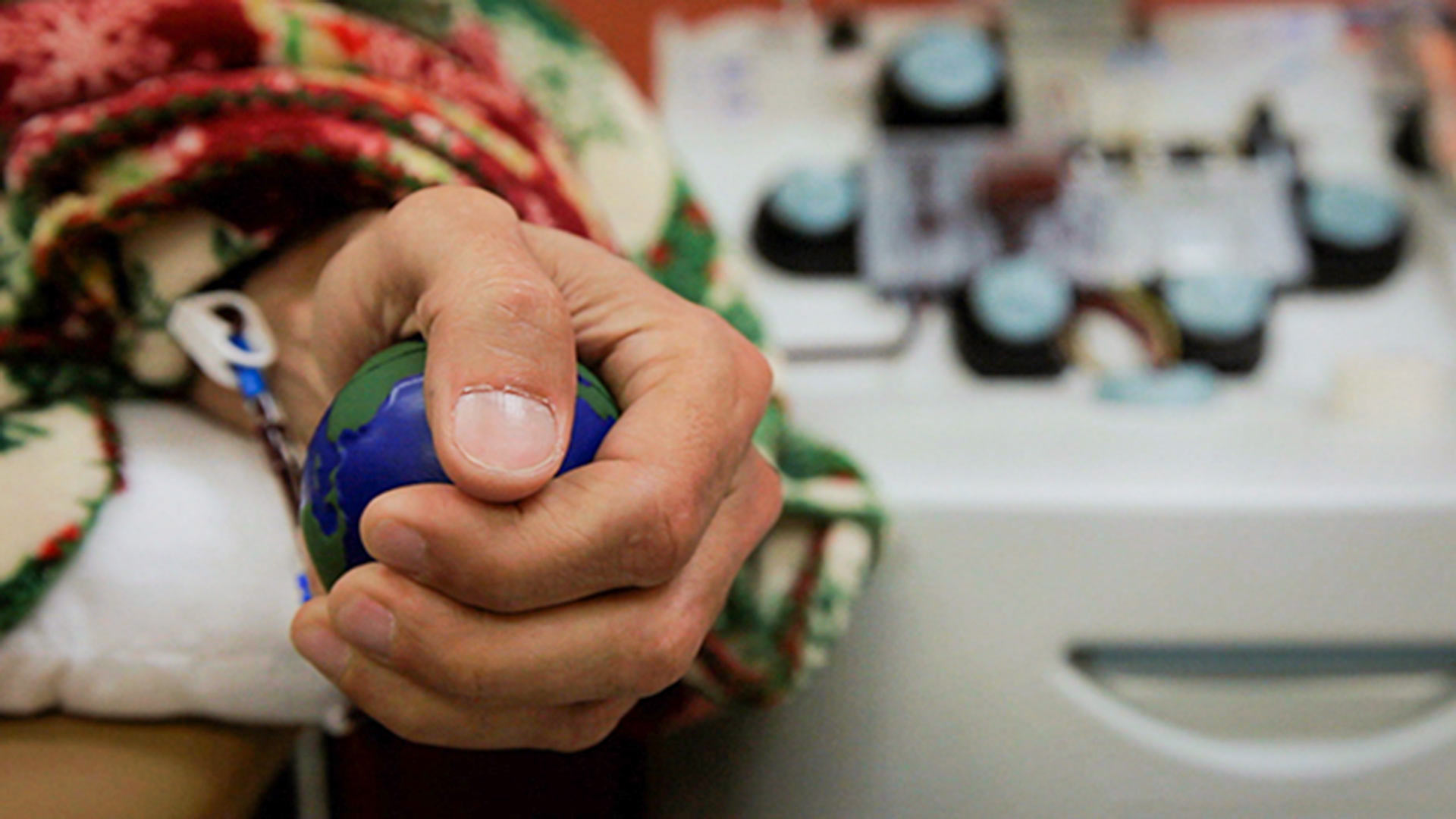 The 2019 summer holiday has meant fewer blood donations, the Red Cross says.
Andrew Brown/AZPM
The country faces a blood shortage after approximately 17,000 fewer blood donations were made to patients in need during the week of the Fourth of July holiday.
Businesses and other community groups organized about 450 fewer blood drives as people across the country celebrated the holiday with activities and travel.
As of July 9, the American Red Cross had less than a three-day supply of most blood types and less than a two-day supply of Type O blood. The organization strives to have a least a five-day supply of all blood types.
"We can't manufacture blood, and so we constantly need to have people donate blood so it's on the shelves when it's needed," said Rita Jevicky, an account manager for the Red Cross.
During the summer many people are traveling, or off of their normal schedule, and they're not thinking about blood donations, but the need for blood remains constant, she said. Blood donations are used for surgeries, cancer treatments, chronic illnesses and traumatic injuries.
"If you think about somebody that you love, and if they are affected by a disease, or an accident… you want to make sure that blood is going to be there," said Jevicky.
The Red Cross has issued an urgent call for donors of all blood types.
"[Type O] is very important because that's the blood that's going to be taken off the shelf in an emergency situation, but all blood types are very important," she said.
The Red Cross is asking donors that have not donated in a while to make an appointment and those who have never donated blood before to consider donating for the first time.
"Usually you don't think about it until somebody you love needs it," said Jevicky.
Donors can call 1-800-RED-CROSS, go to their website or download the donor app to book an appointment.
The Red Cross also relies on the community to recruit donors and is always looking for new sponsors to host a blood drive.
---
Monika Damron is a University of Arizona journalism student and an Arizona Public Media intern.