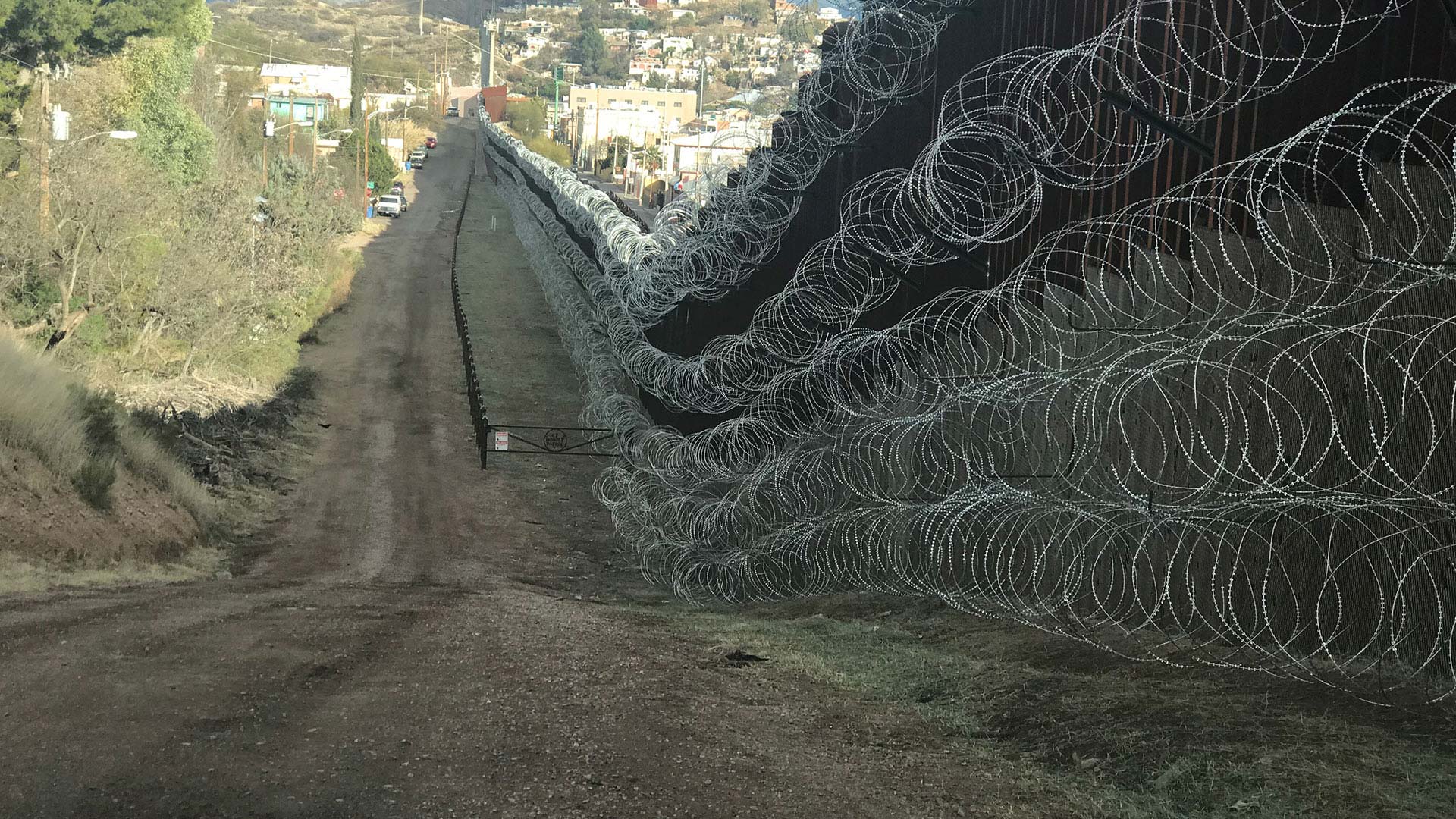 Five additional rows of concertina wire added to border fence in Nogales, Arizona, by U.S. Army soldiers, Feb. 6, 2019.
Nancy Montoya/AZPM
Over the past few days U.S. Army soldiers have been installing more rows of concertina wire along the border in Nogales, Arizona. The razor wire now extends from the top of the fence all the way to the ground. Nogales elected officials last night responded by unanimously passing a resolution — demanding the federal government remove the razor wire.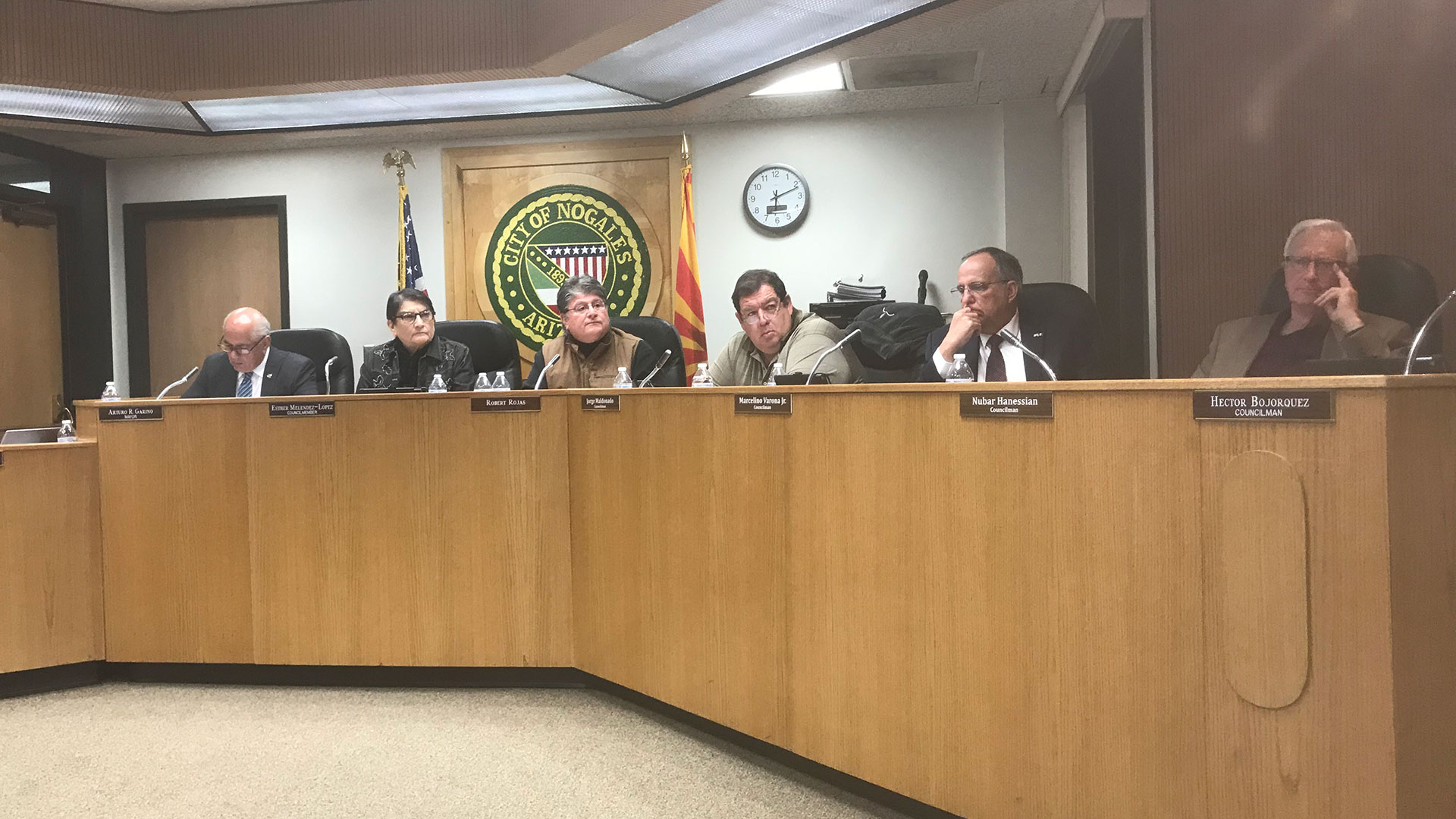 Nogales City Council votes unanimously to demand the federal government remove concertina wire from the border fence in Nogales. (February 6, 2019)

Nancy Montoya, AZPM
City officials say President Trump is pushing a false narrative about the border — they point to his recent State of the Union address where the president called the border region dangerous and lawless.
Council member Marcelino Varona had a message for the president and his supporters who believe the borderlands are dangerous. He says ask the town council — they should know.
"I want the people to know that every member of this council is born and raised in this community. We have lived here all of our lives. Here's where we went to school — here's where we earned our living to stay in this community because we love this community."
At the city council meeting — sitting in the audience was Sherry Nixon who rose to compel the mayor and council to take action.
"Please lawyer up — make a protest, file a lawsuit, because it is like the front line of some kind of war zone."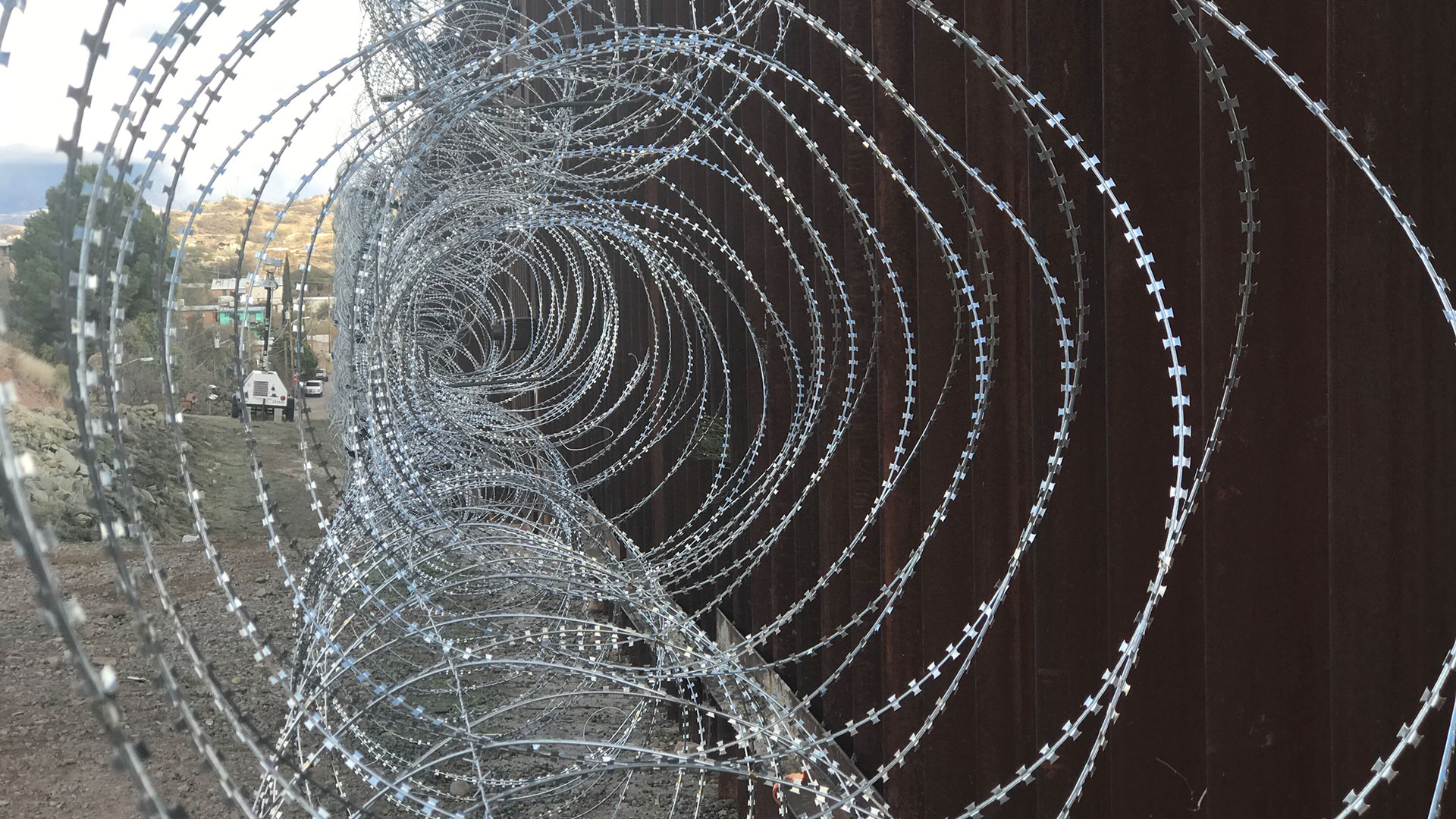 Concertina wire added to the Nogales border fence is razor sharp. (February 6, 2019)

Nancy Montoya, AZPM
Another resident, Victor Funtes also rose to speak for two 90-year-old aunts who asked him to carry their message about the six rows of razor wire that are now in the path where people walk and children play.
"They said that razor wire vertical portion of the fence is — in Spanish — beyond discussing."
The Border Patrol issued a statement that read in part, "Currently there are no plans to remove the concertina wire. 
Mayor Arturo Garino said: "This is not right. We can't allow this to happen — we are going to go for a lawsuit."
And with that he asked the City attorney to plan for legal action.