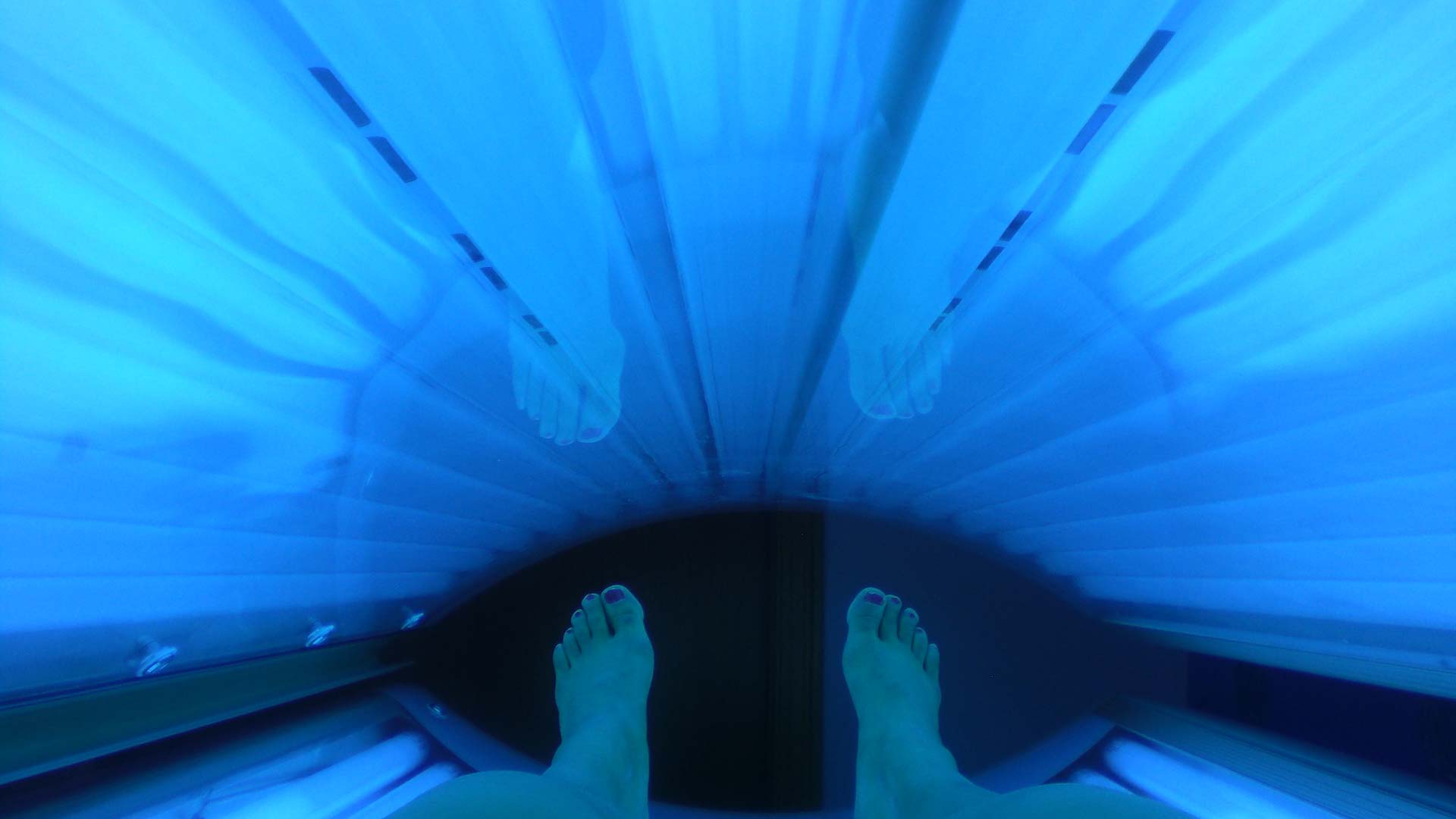 A person uses a tanning bed.
Alexis O'Toole/Flickr (CC BY-SA 2.0)
The Senate Commerce Committee approved two bills changing the minimum age to use a tanning salon in the state.
The bills require tanning salon customers to be at least 16 or 18 years old, respectively.
Brittney Conklin was diagnosed with skin cancer twice before the age of 30. She told the committee teens don't need to use tanning salons.
"There's a reason tanning beds are shaped like coffins. This is the Commerce Committee, so I will address this. We shouldn't be in the business of giving cancer to kids," Conklin said.
A bill to set the minimum age at 21 to use a tanning salon failed.
Both bills that passed only address tanning salons and not tanning beds in other facilities, like gyms.
Representatives of the tanning industry told committee members that if the restrictions pass, teens will simply go to other facilities to tan.
The sponsors of the remaining proposals now must work out their differences and determine whether the minimum age will be 16 or 18.
Sponsors of the proposals have spent nearly a decade trying to get the restrictions put into law.
The bills could be available for a vote on the Senate floor as early as next week.