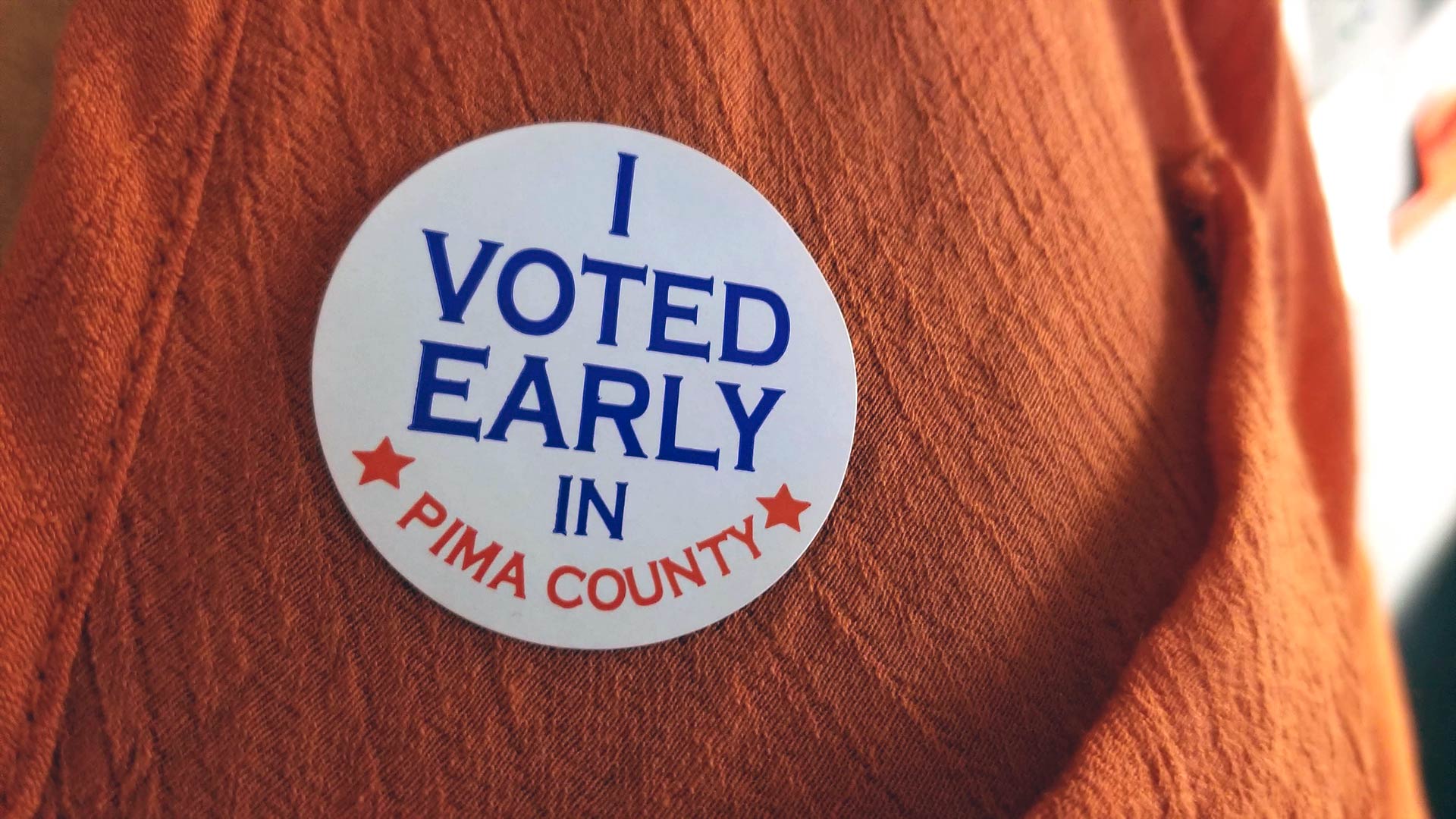 A voter displays their "I Voted Early in Pima County" sticker.
AZPM
The Arizona Senate has given preliminary approval to a bill that would require early ballots to be mailed in before Election Day and not dropped off at the polls, as currently allowed.
The bill, sponsored by Scottsdale Republican Sen. Michelle Ugenti-Rita, would require anyone trying to turn in a mail-in ballot on Election Day to cast a provisional ballot.
"The system is called vote by mail," she told the Senate on Wednesday. "We send it to you, you send it back. It is a popular system. I use it myself. But you need to mail it back. I can't think of anything more convenient than mailing in your ballot once you receive it."
Opponents of the bill said the proposal makes it harder for people to vote.
"This is voter suppression. It's disenfranchisement of many in the rural areas and those who do not have postal service coming to their homes," said Yuma Democratic Sen. Lisa Otondo.
Otondo said to guarantee a ballot is counted currently it must be mailed a week or more before Election Day.
County recorders are strongly against the bill.
The Senate gave preliminary approval to the bill Wednesday on a voice vote. It still faces a final, roll call vote. Its final passage is questionable.