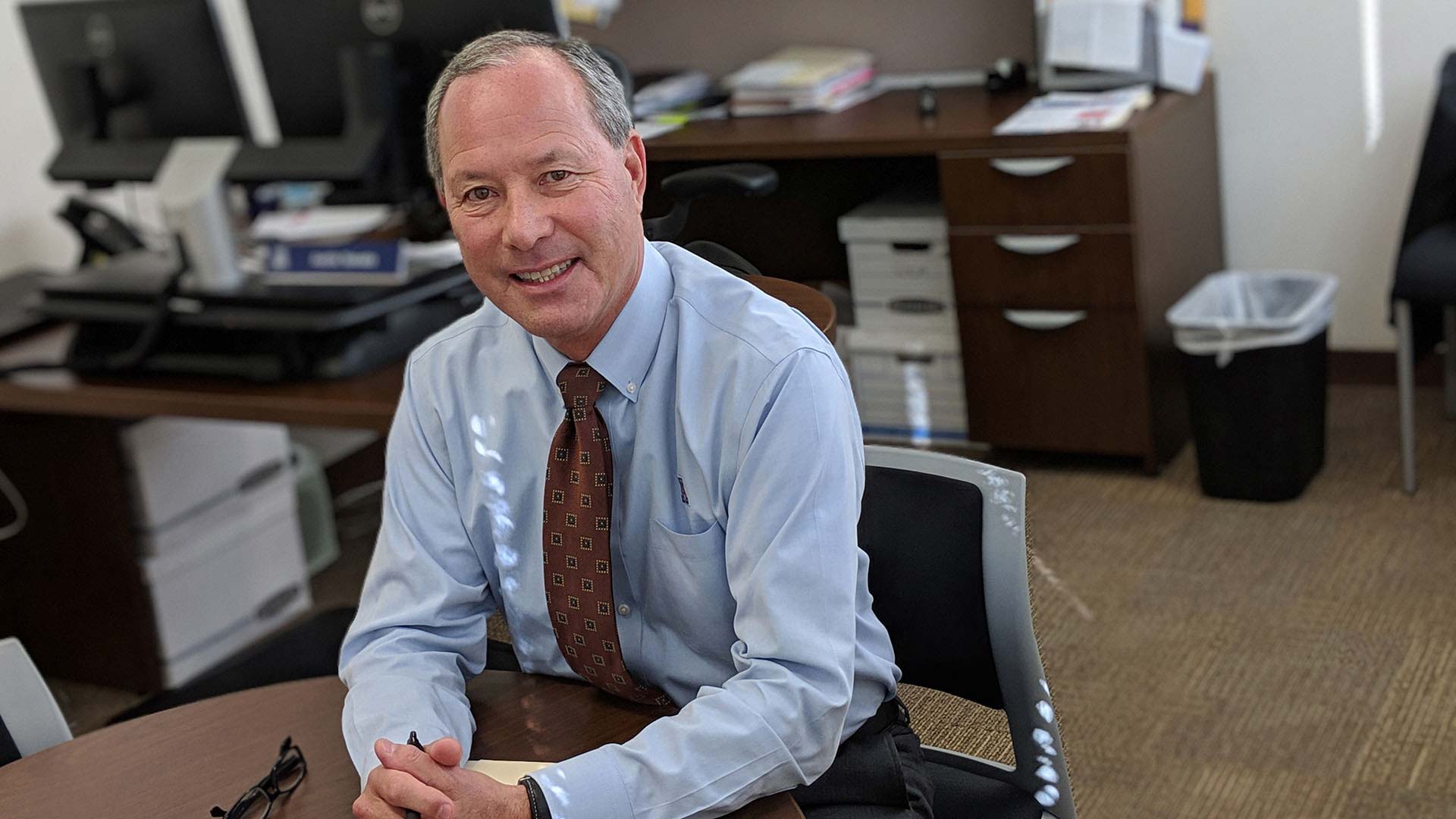 Austin Yamada, president and CEO of the University of Arizona Applied Research Corporation (UA-ARC).
Candace Manriquez Wrenn/AZPM
The University of Arizona has established a new corporation that will focus on national security research.

The UA Applied Research Corporation (UA-ARC) will operate as a nonprofit that will use the expertise of UA scientists to research and create security and defense technologies.
Austin Yamada is the president and CEO of the new organization. He says it will allow university scientists to tap into something new: "Opportunities that either the university traditionally hasn't targeted, and by that I mean classified work. Or other work that the may have terms and conditions that the university either finds unacceptable or unappealing," he says.
He says UA researchers will get insight into top national security research and participate in programs that a traditional university doesn't allow for due to the need for security clearances.
UA-ARC's key research interests include optics, hypersonics, cybersecurity, space situational awareness and medicine.
Yamada says that while the university has been successful at acquiring grants from traditional research funding agencies, he sees an open opportunity to fund research in ways that are uncommon at colleges and universities.
"These are contracts instead of traditional grants that university researchers primarily target: from the National Science Foundation, from NASA, from NIH."
The corporation is hoping to benefit from the Department of Defense's increasing budget, in addition to funding from the private defense, security and intelligence sectors.
UA-ARC is separate from, but affiliated with, the university. Yamada reports to a board of directors, made up of members who were elected by the University of Arizona's president and provost.