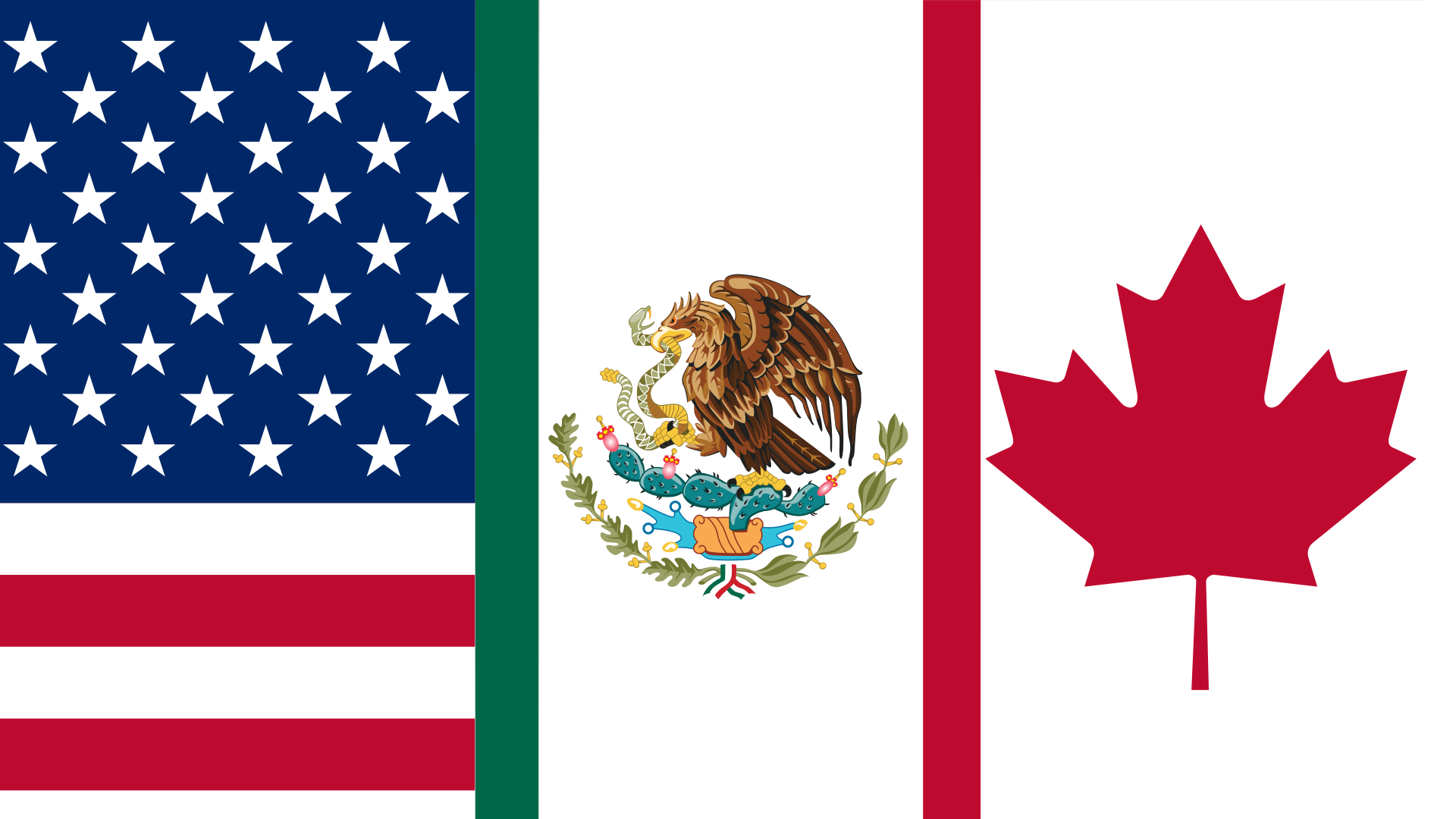 Flag of the North American Free Trade Agreement
Keepscases
Mexico accounts for 30 percent of all of Arizona's foreign exports, making it the state's largest trading partner, according to the Eller College of Management at the University of Arizona.
The Trump administration recently levied new tariffs on Mexican goods. The federal government in Mexico reciprocated with increased taxes on U.S. products.
The tit-for-tat tariffs do not raise much concern for Gov. Doug Ducey. He said the relationship between Arizona and its closest Mexican neighbor, the state of Sonora, means business will continue between the two.
"I am no fan of tariffs. I am someone who supports free trade," Ducey said.
The Arizona governor said he would like to see some changes to NAFTA.
"If we can do something to improve the agreement to expand free trade so that we have free trade and fair trade — and there's been discussion about removing tariffs and removing trade barriers — that would be something I would embrace and something I think would benefit both of our states and both of our nations," said Ducey.
In April 2018, businesses in Arizona exported $612 million in goods to Mexico, according to the Eller College.