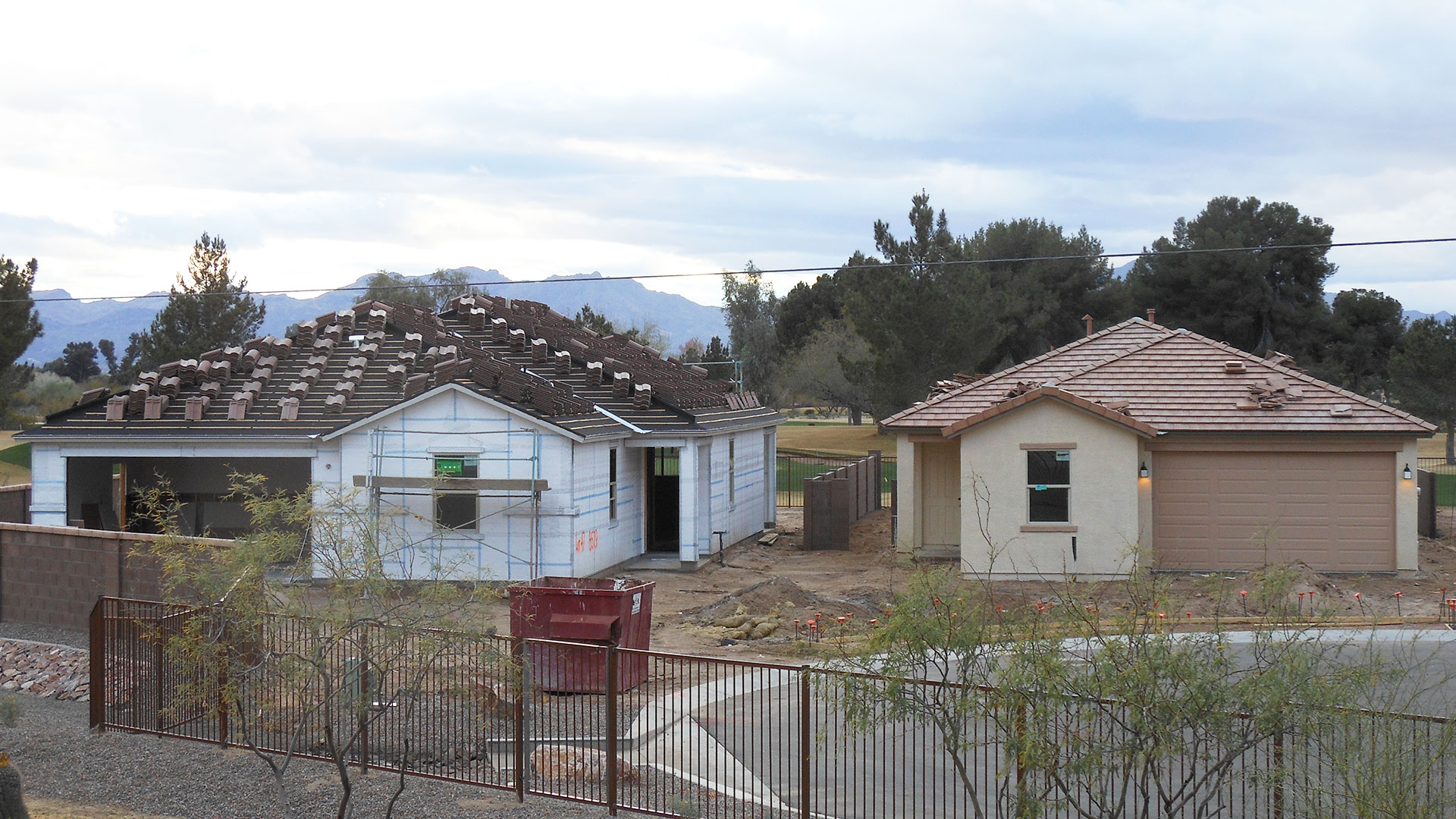 New home construction northwest Tucson. February 2018
C Greer, AZPM
A report from Attom Data Solutions found that Pima County residents pay an effective property tax rate of 1.04 percent.
That is the highest rate in the state, but still below the national average of 1.17 percent.
The report found that many of the counties that experienced the most population growth in 2017 were those with below-average property tax rates.
"That does tell us that [below-average property taxes] are probably not the only factor, but there is a connection," said Attom Data Solutions Vice President Daren Blomquist. "People are looking for places where they can pay less in taxes and property taxes is a part of that puzzle, but it's not all of it."
Blomquist said the increase in population may in part be coming from companies expanding in or relocating to low-tax states because executives often assume they will have an easier time convincing employees to move somewhere with low property taxes and affordable housing.
"The other side of the coin is that property taxes do pay for services and make a difference in quality of neighborhoods and schools."
And, he said, people are often willing to pay more in taxes if it brings better services.
Blomquist said an example of that may be Texas, which as a state has the fourth-highest average property tax rate, but is among the fastest growing states in the U.S.
View Attom Data Solution's interactive map of effective property tax rates by ZIP code here.