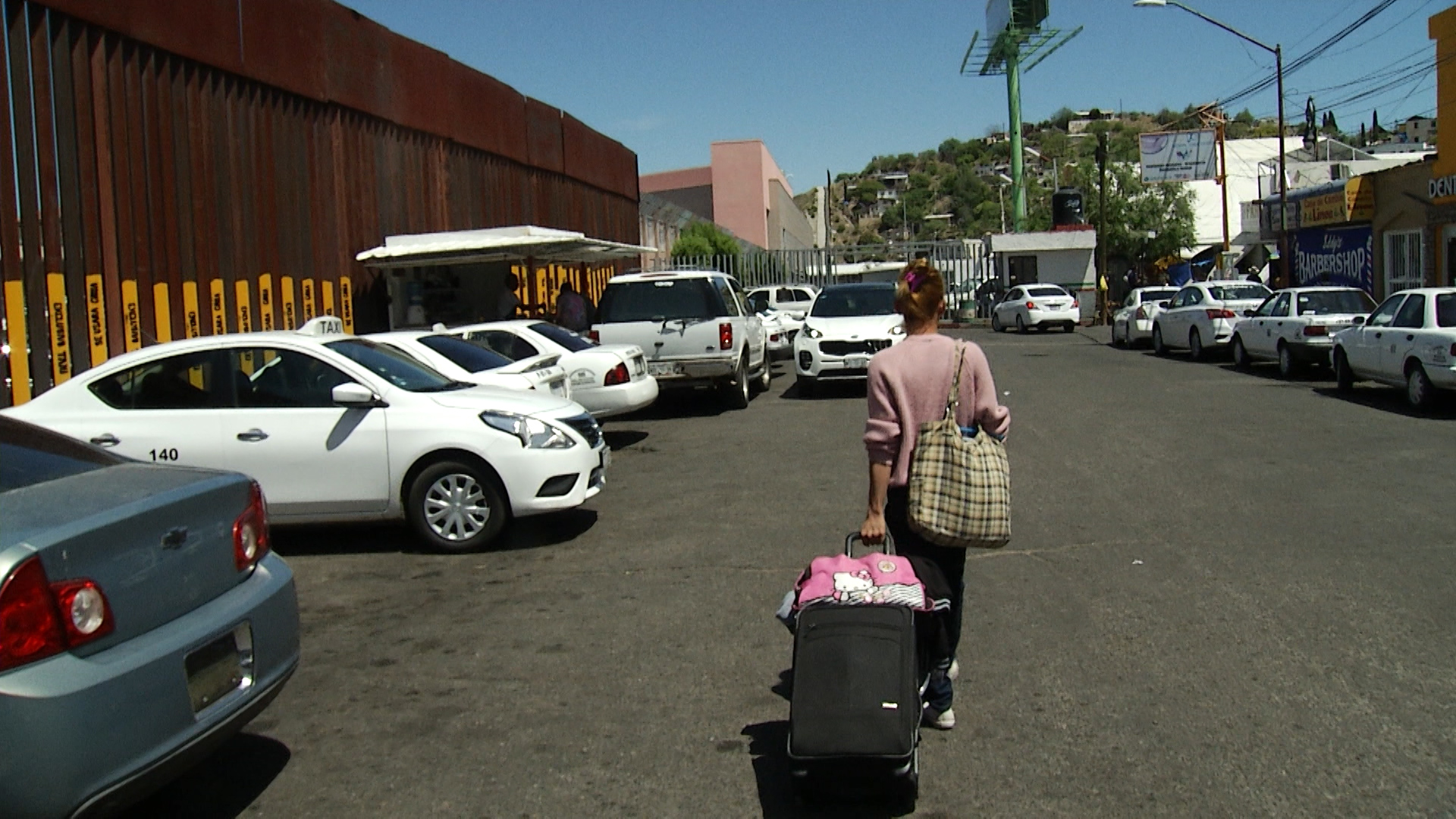 Nicol carries her luggage to the port of entry in Nogales to seek asylum.
AZPM
Dago Alberto Garcia Aguilar, a Honduran transgender woman, who goes by the name of Nicol Garcia, won her asylum case to stay in the U.S. in October. But, she remains in an immigration detention center in Cibola, New Mexico, because, in a rare move, the U.S. government appealed her case.
Eight months ago, Garcia crossed the border at the Nogales port of entry and asked for asylum. She was born a male. For a time, members of the LGBTQ community in Central America who suffered near-death beatings and rapes because of their sexual orientation were being allowed to seek asylum in the U.S.
Garcia made six-week trip, mostly by foot from Honduras, through Mexico and finally to the U.S. port of entry in Nogales.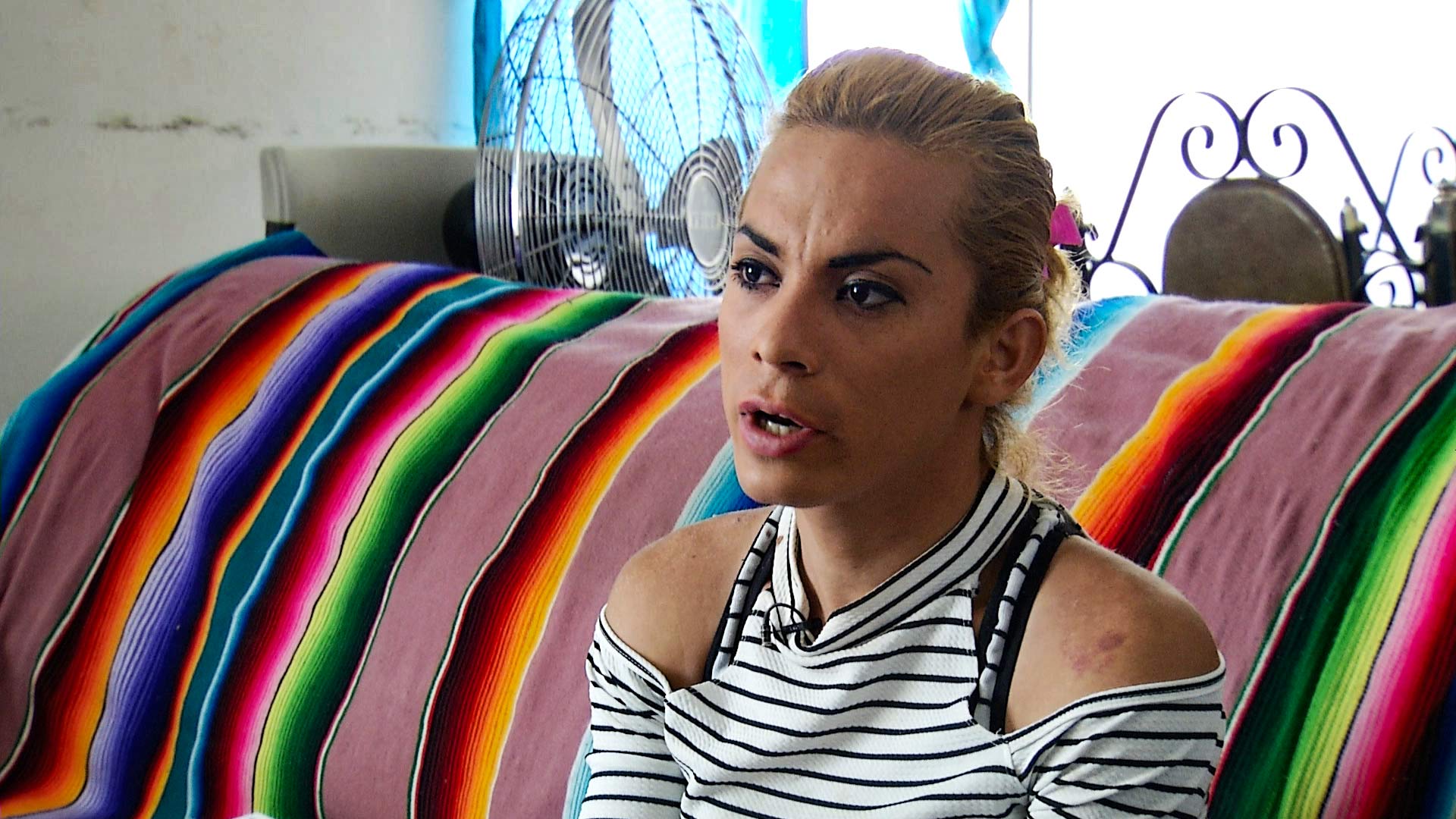 Nicol rests at a women shelter in Nogales, Sonora, after making a six-week trip to get to the U.S.-Mexico border. She plans to seek asylum.

AZPM
Garcia was able to get an asylum hearing. She has spent the past eight months at an immigration detention center in New Mexico. We have talked to her several times by phone as she has gone through a process she describes as terrifying.
Her attorney says, there was a rape by another inmate while Garcia was in detention, we saw the medical reports. "I was attacked and raped in Honduras and left for dead", Garcia said. "That's why I wanted to come to America. But even here I was attack in a place where I was supposed to be safe."
There was solitary confinement for months at a time. She would often use rare privileges to access and call the newsroom, to let us know how she was. "I'm OK, I guess," she said in July, but added, "I don't sleep and I don't eat. I'm always afraid."
On Oct. 9, after six months of hearings, an immigration judge granted her asylum. But instead of being released, she had to wait in detention.
The U.S. government had 30 days to appeal. Forty-five minutes before that 30-day deadline was up, the government let the detention center know, it would appeal. Garcia was packed and waiting to be picked up by a transgender rights group who had arranged housing and help for her when she was stopped near the exit.

She cried: "It was a cruel joke. I could see the door and at last freedom and safety. But the noose tightened again."
Allegations of cruelties and illegal actions have been leveled against U.S. immigration officials and the detention center where Garcia has been held for the past eight months. The American Civil Liberties Union has taken her case, and plans to file a civil rights case.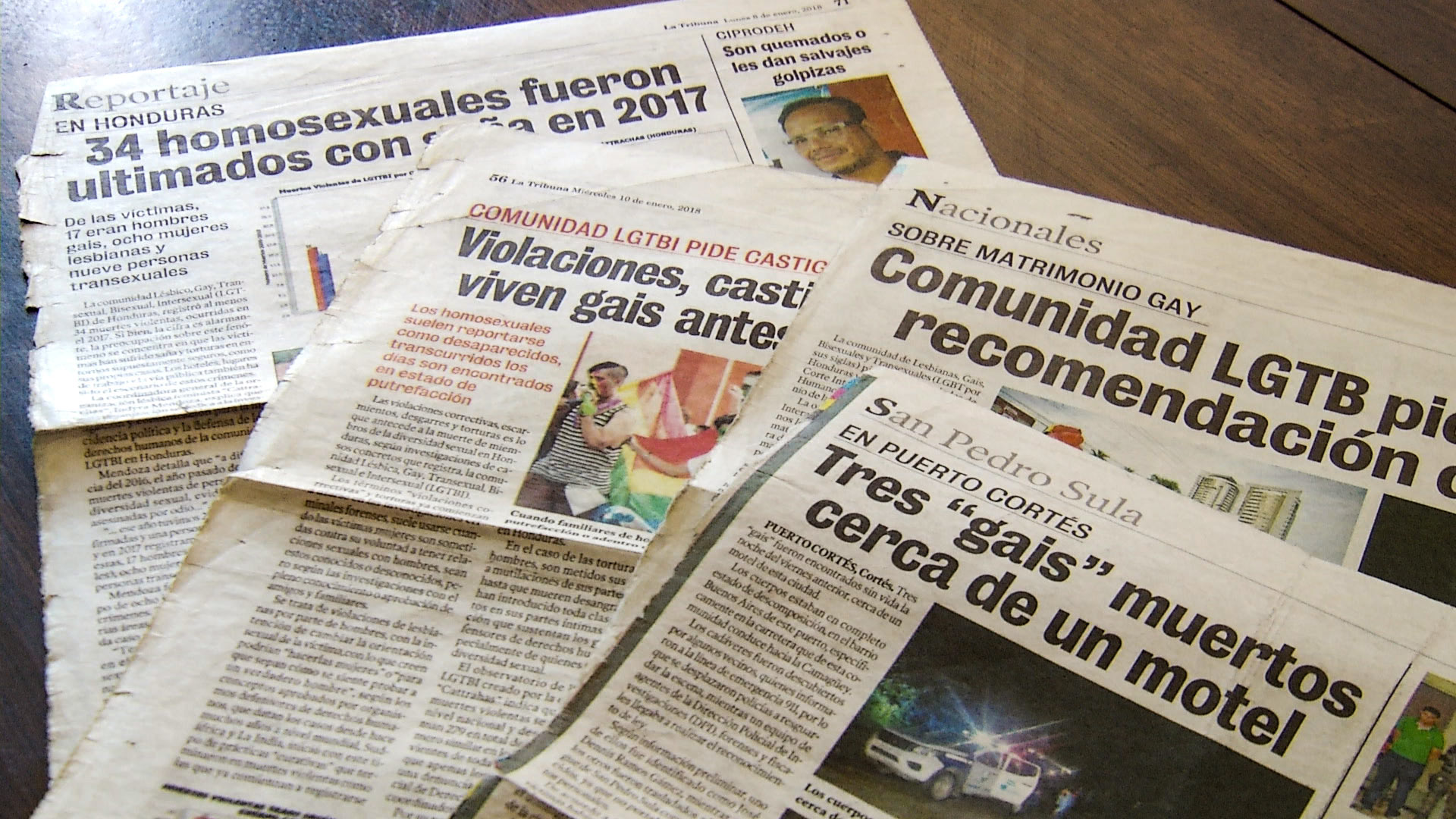 VIEW LARGER Local newspapers in Honduras display stories of violence towards the LGBTQ Community. (2018)

AZPM
No U.S. agency we contacted, from ICE to Homeland Security to the Immigration Appeals Court, can answer how long the appeals process will take. But, an ACLU spokesperson said it could take weeks — or even years. Nicol Garcia will have to wait in ICE detention.