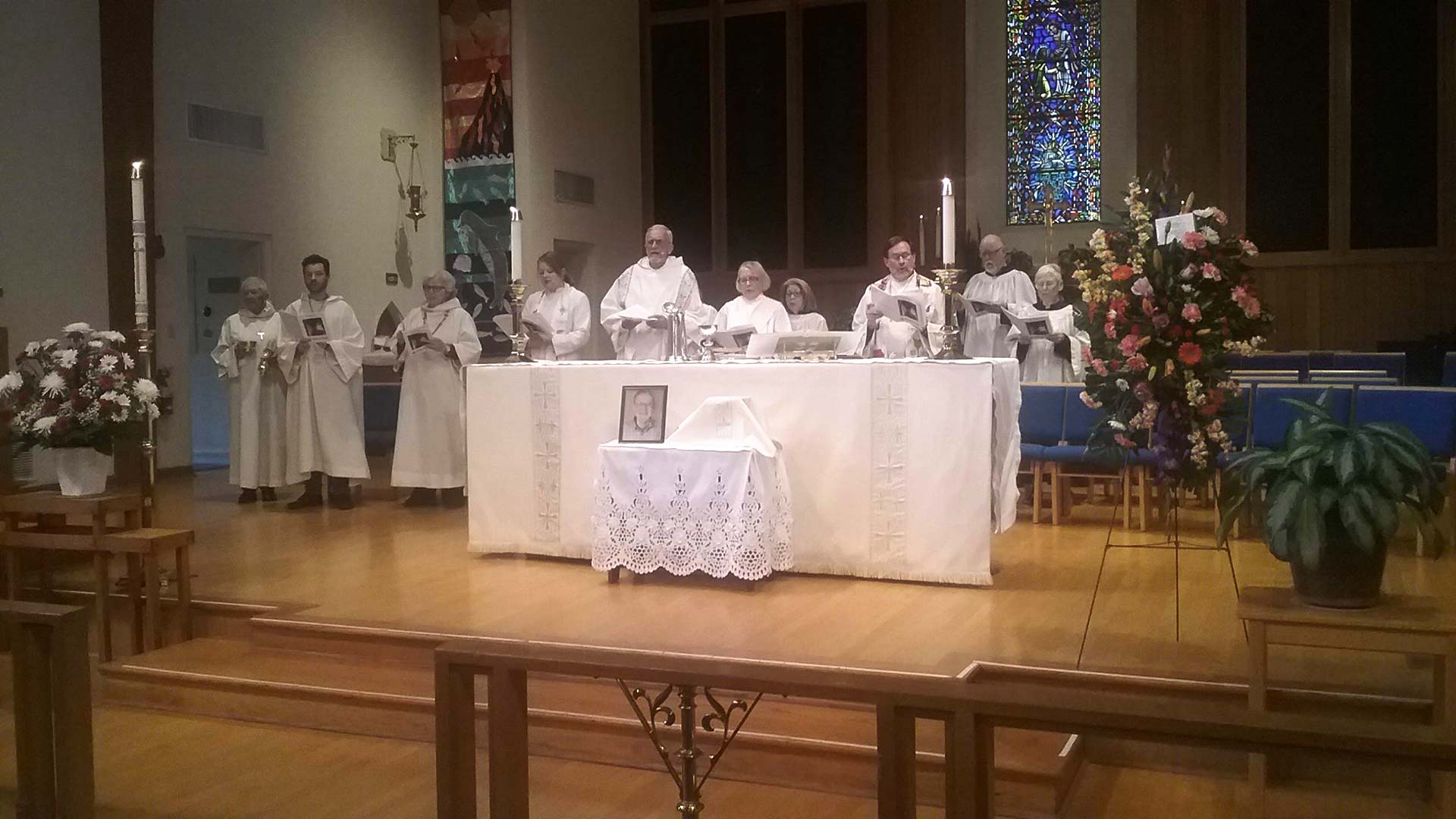 Services held for Gordon Packard at Grace St. Paul's Episcopal Church, Oct. 29, 2018.
Kirt Ijams for AZPM
Earlier this week friends and family said goodbye to Tucsonan Gordon Packard.
If it were possible to somehow measure respect, admiration and love, then the outpouring of several hundred people at Grace St. Paul's Episcopal Church on Monday would be off the charts as they gathered to celebrate Packard's life.
Packard and longtime friend Nancy Bissel founded the Primavera Foundation, an organization that would come to help tens of thousands of people in Tucson find a pathway out of poverty. But that would come much later. First, there would be a steep learning curve, says Bissel.
Packard and Bissell met at church in the late 1970s. Their spouses and children quickly became friends.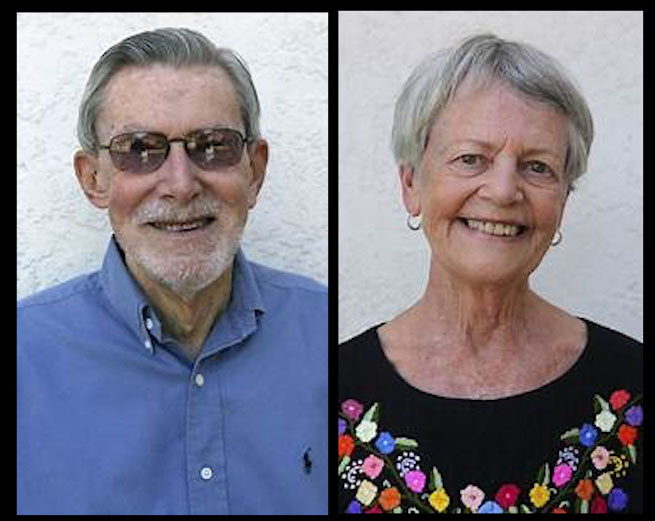 VIEW LARGER Gordon Packard and Nancy Bissell co-founded the Primavera Foundation in Tucson with the mission of to provide Tucson's homeless a pathway out of poverty.

Primavera Foundation
Their first experience with community organizing would leave them disappointed and disheartened. It was a soup kitchen set up on Tucson's south side. The neighborhood sued, calling it a public nuisance. The case went all the way to the Arizona Supreme Court. Packard and Bissell lost the case and were forced to close the soup kitchen.
Undeterred, the duo decided that what they needed was to become better organized. They went to like-minded people and formed a board of directors and formed a legal nonprofit.
Their projects followed in rapid succession. They renovated the rundown Pueblo Court on South Sixth Avenue and turned it into a place for mentally ill adults to get off the streets and live in dignity. Bissell and Packard gave jobs to homeless people to do much of the refurbishing. Then, in 1987, the Primavera shelter was opened off of Interstate 10 and South Sixth Avenue.
In one of their information sheets, Nancy Bissell would write: "Our mission was not to provide handouts but create pathways out of poverty, beginning with basic crisis services, food and shelter, a place to get mail and refuge, and from there, help with finding jobs and more permanent housing.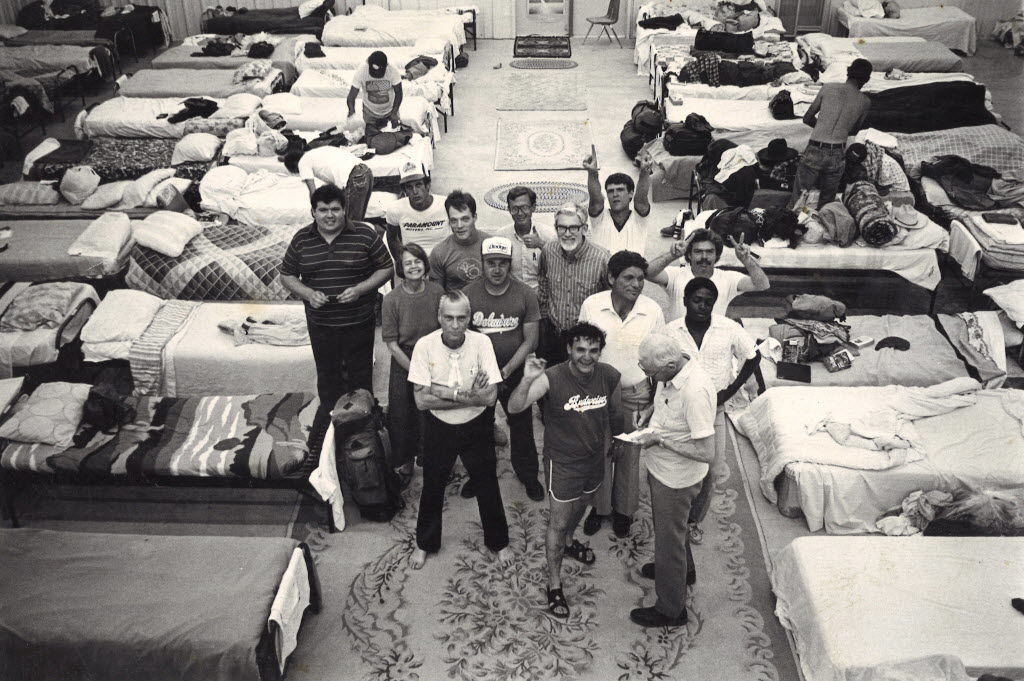 VIEW LARGER A 1987 photo taken the night the Primavera Men's Shelter opened its doors. Nancy Bissell stands in the second row, on the left, smiling. Gordon Packard stands in the middle of the group with glasses and a white beard.

Primavera Foundation
"We had no paid staff for several years, relying on volunteers — including the people we served — to help us develop our programs. That grass-roots approach has stayed with us and sustained us as public funding has diminished over the years."
From a soup kitchen that was once called a nuisance and forced to close — to a $12 million nonprofit with multiple programs serving thousands of people a year. Yet, almost four decades later — the mission remains the same — to help lift people in Tucson out of poverty and homelessness.