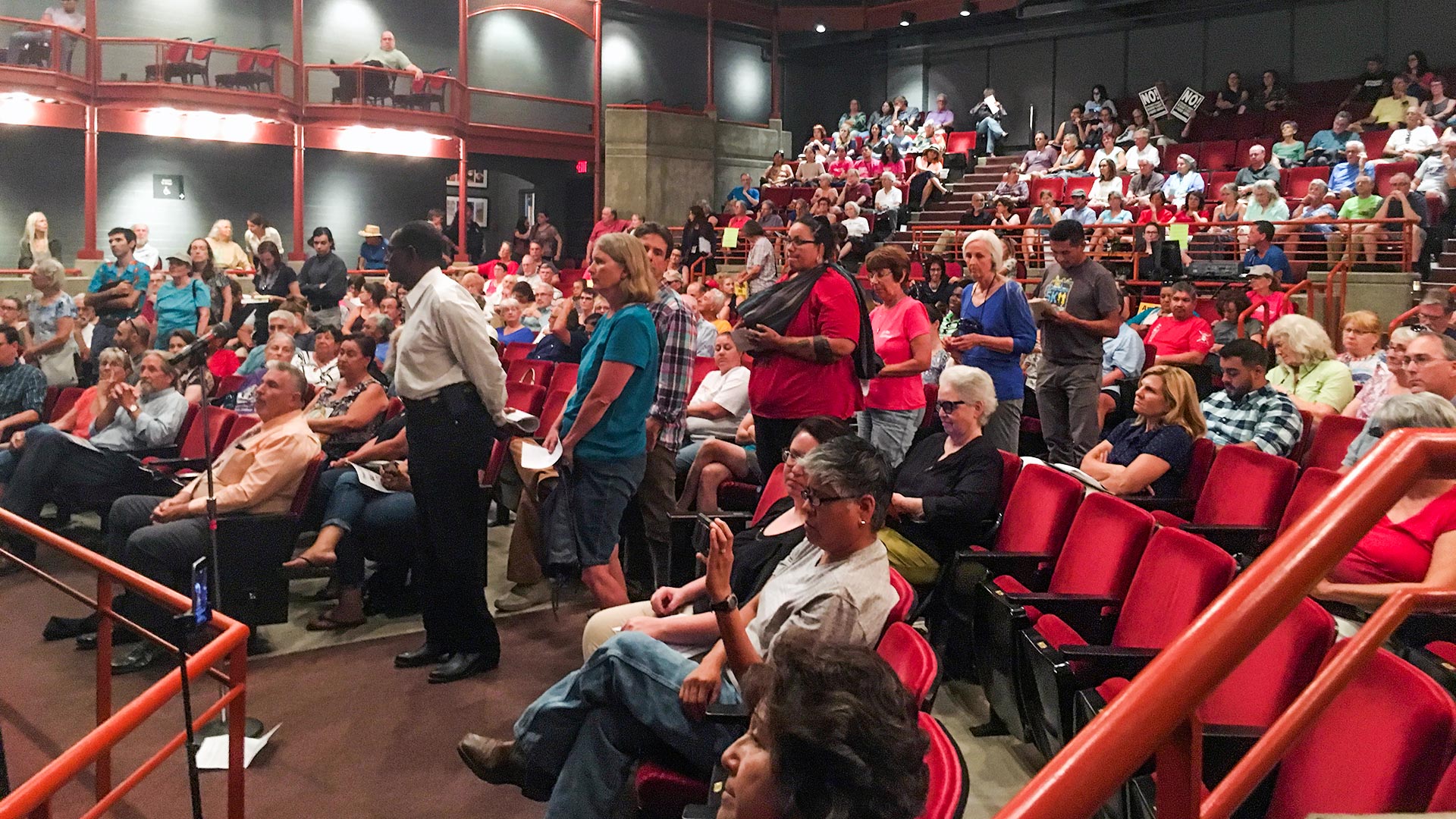 People wait in line to speak about the congressional efforts to repeal and replace the Affordable Care Act, at a town hall hosted by U.S. Rep. Raúl Grijalva, D-Ariz.
Andrea Kelly, AZPM
A health care town hall Thursday night drew a crowd of people who want the U.S. Congress to either keep the Affordable Care Act as-is, or move toward a single-payer health care system.
Some held signs advocating "Medicare for All," and no one spoke in support of the U.S. Senate or House health care reform bills.
U.S. Rep. Raúl Grijalva, D-Ariz., hosted the town hall, and he was asked repeatedly, "What can we do?"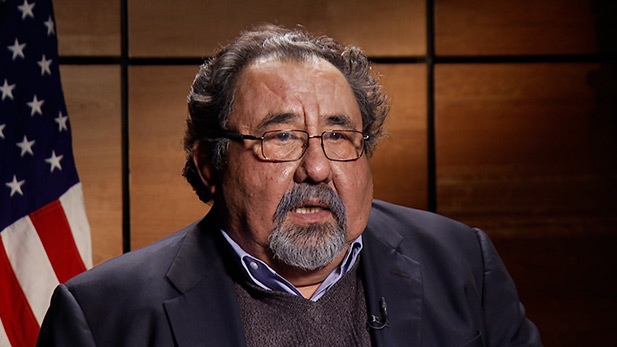 U.S. Rep. Raúl Grijalva during an interview December 2014 for Metro Week.

AZPM Staff
One in the chorus was Evelyn Carrillo Walls, who said she was at Republican U.S. Senator Jeff Flake's Tucson office Thursday to ask him how he would vote on the Senate health care bill. The group got a handout that said he had not yet decided how to vote on the Senate bill.
Two other people who were also at Flake's office Thursday were arrested on accusations of trespassing, and one of them was also accused of making threatening statements, according to a news release from the Pima County Sheriff's Department.
Walls said she doesn't think Republican politicians care what people have to say.
April Ignacio asked the same question as others about what to do next. But her question was in regard to vulnerable populations on the Tohono O'odham Nation.
Grijalva said the reservations will be among the hardest-hit communities if the country's health care policy is changed.
She pushed again.
"You didn't answer my question. I asked you, what can we do?"
"Accountability is the issue right now," Grijalva said. "Each one of us that are having a role in this need to be held accountable. Nobody gets a free pass on this one, because it's that consequential the votes that we are going to take."