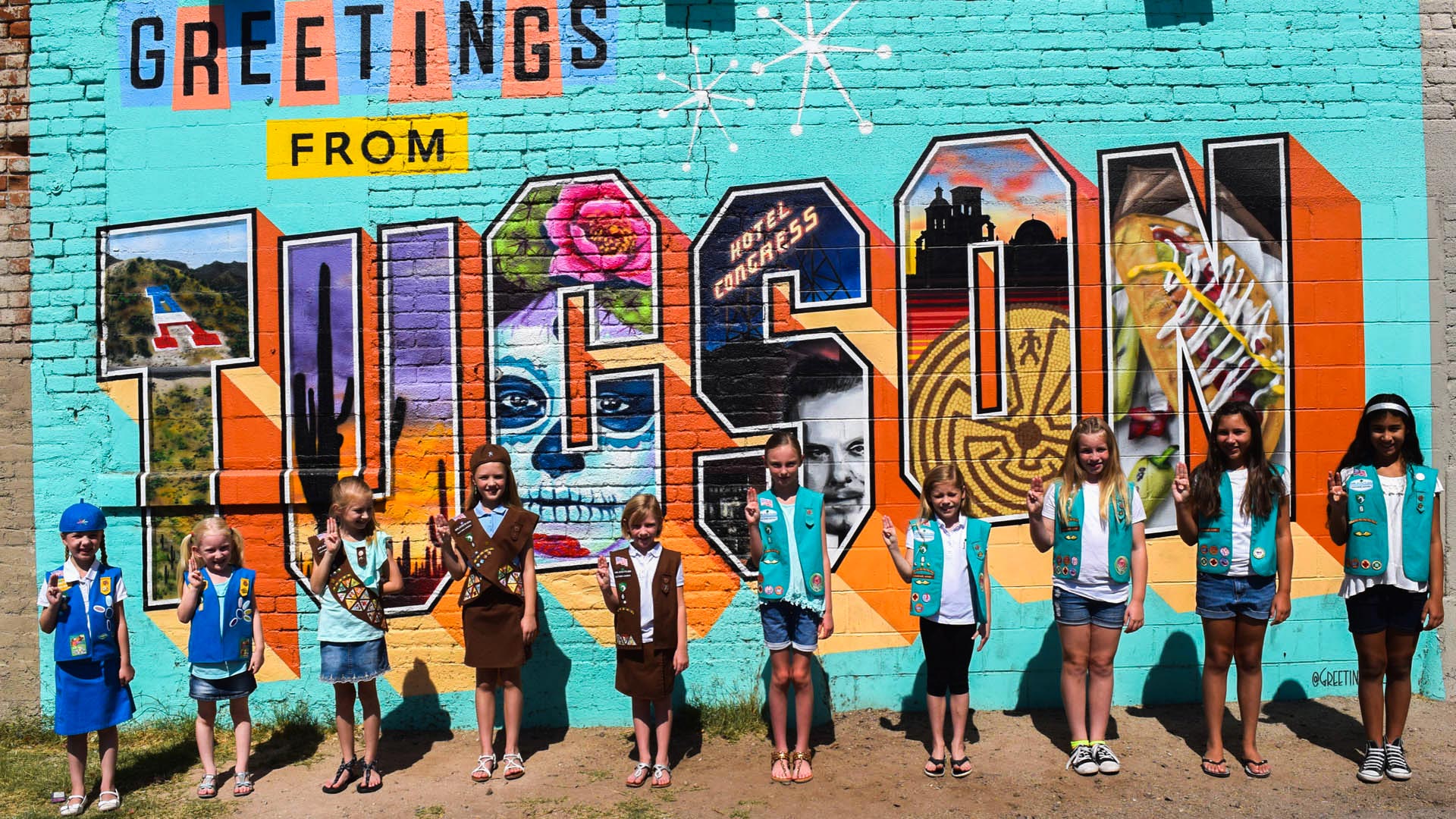 Girl Scouts from Tucson Troop 6.
Chinna Garza
Girl Scouts in Southern Arizona will soon be adding science, technology, engineering and math badges to their skills and sashes.
As part of the effort to encourage girls and young women to pursue education in STEM fields and the outdoors, Girl Scout organizations in Arizona and across the nation are rolling out 23 new badges.
"We move at the speed of girls. Girls have expressed a ton of interest and have been very vocal about their desire to do more STEM," said Jessica Malordy, communications coordinator for Girl Scouts of Southern Arizona.
Girls at all levels of scouting will have the chance to build rocket ships, design board games and write computer code. The level of skills will be appropriate to the girls' ages, starting with kindergarten-age Daisy Scouts.
"STEM and the outdoors really help girls learn to take risks and to seek challenges and learn from setbacks," Malordy said.
To boost the effort locally, Girl Scouts of Southern Arizona next month will open a new building next to its East Broadway Boulevard headquarters that includes a STEM lab to support the expanded programming.
Girl Scouts of Southern Arizona comprises 400 troops from Yuma to Graham and Greenlee counties.