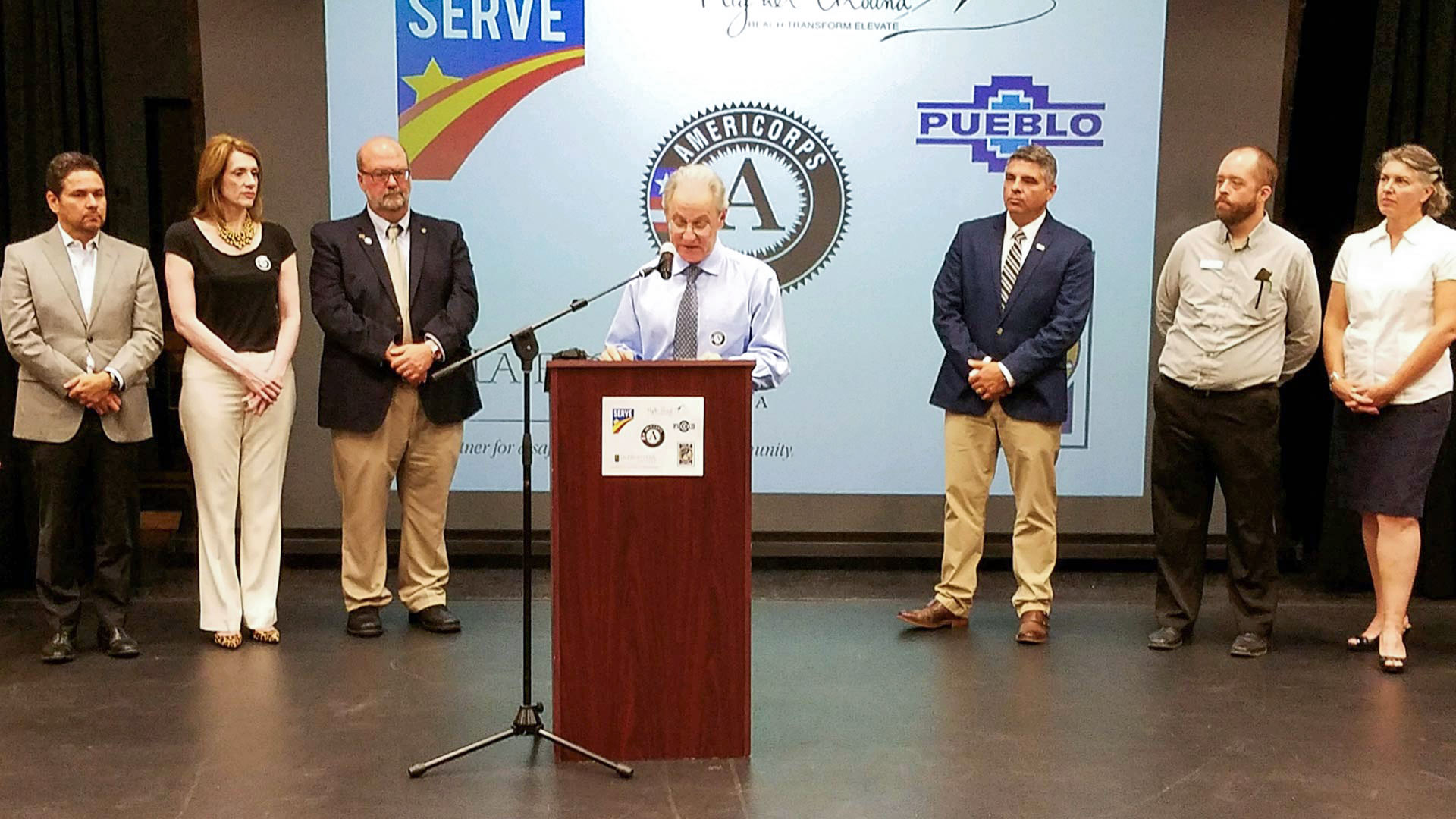 Mayor Jonathan Rothschild speaks at a press conference announcing a pair of grants that will fund the Community Schools Initiative for three more years.
Zac Ziegler, AZPM
A pair of grants totaling $710,000 annually will fund the City of Tucson's Community Schools Initiative for the next three years.
The funding will also allow the program to grow from eight to 10 schools, including schools in the Tucson Unified and Sunnyside districts, and charter schools.
The initiative places AmeriCorps workers in high schools, where they help students with tutoring, college planning, health care enrollment, food assistance and other services.
The program focuses on keeping students in school and giving them the tools to move on to post-secondary education.
Tucson Mayor Jonathan Rothschild, who championed the program, said high school dropouts do not often succeed in life.
"But once you get that high school degree and move on, you can have a good life," he said. "And we want everyone in our community to have a good life."
Rothschild said preliminary findings show high schools that took part in the program saw a three percent improvement in graduation rates last school year, though final data will not be available until the fall.
The program also pushes to get students to continue their education beyond high school. One step it takes is helping them fill out the paperwork for the federal Free Application for Federal Student Aid program.
"What it does is it gets people thinking about going to college and what their opportunities are," said Mayor Rothschild.
Schools that took part in the initiative saw a 10 percent increase in the number of students who filled out FAFSA paperwork.