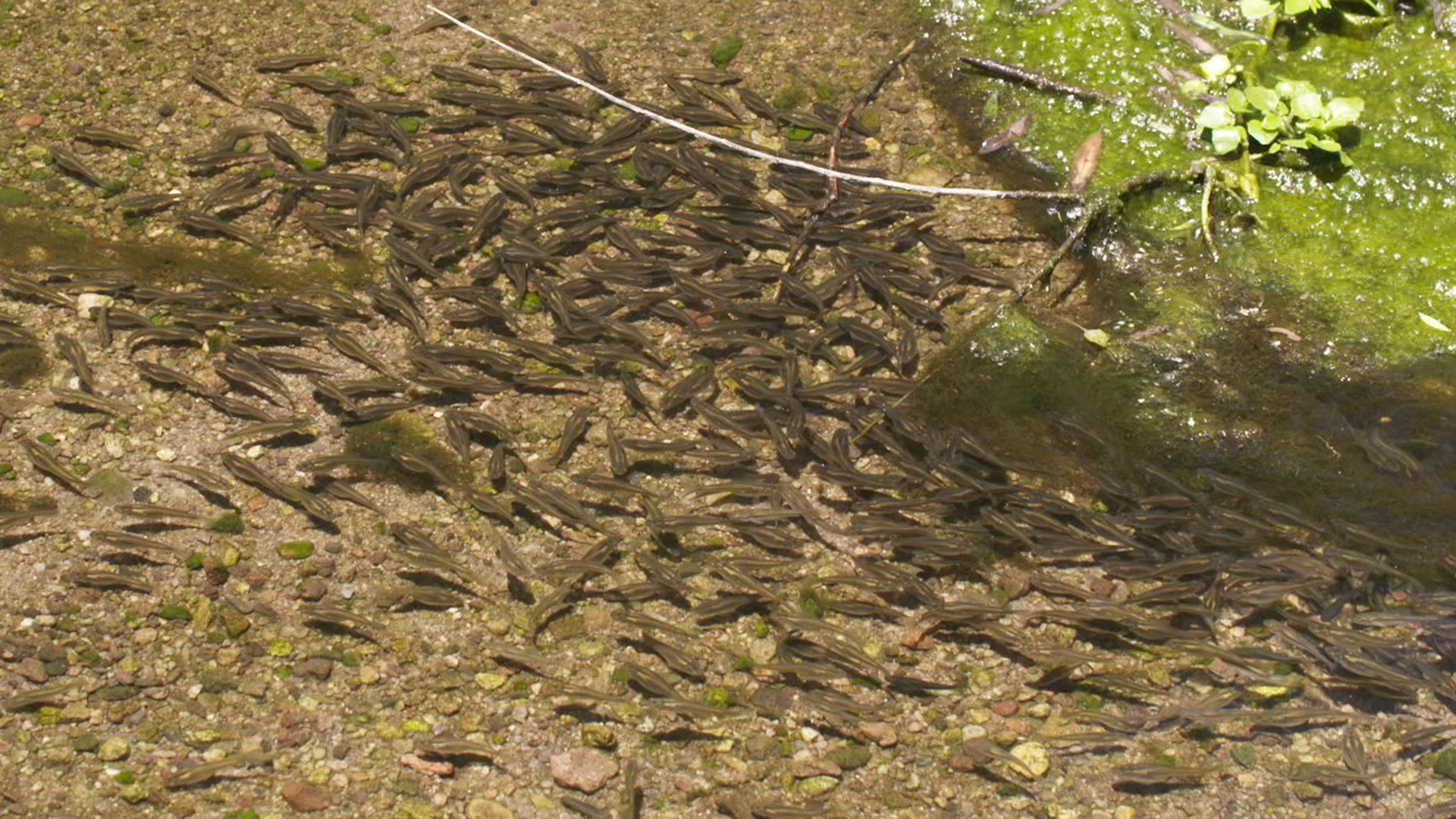 This school of Gila topminnows is living in a stretch of the Santa Cruz River south of Tucson.
Steve Riggs, AZPM
Local scientists are hoping a native minnow can be an effective weapon against mosquitoes that are breeding in Pima County backyards.
Experts from the county and other agencies are working on a plan to use the endangered Gila topminnow, Poeciliopsis occidentalis, for controlling the insects by releasing the 1-to-2-inch adult fish into backyard pools or fountains that have become homes to mosquito larvae.
The idea came about as a way to avoid using Gambusia affinis, commonly called the western mosquitofish, which is a native to the eastern United States and is considered an invasive species in much of the world where it's been released, including in Arizona.
The Pima County Health Department has been working with Arizona Game and Fish, the U.S. Fish and Wildlife Service, the Phoenix Zoo and other agencies on the program.
Experts say the topminnows are as effective as mosquitofish in eating mosquitoes, can withstand a wide range of temperatures and need a helping hand to increase their numbers.
"We'll see what happens after our first year. We're entering this with our eyes wide open, and we're excited," said the Health Department's David Ludwig.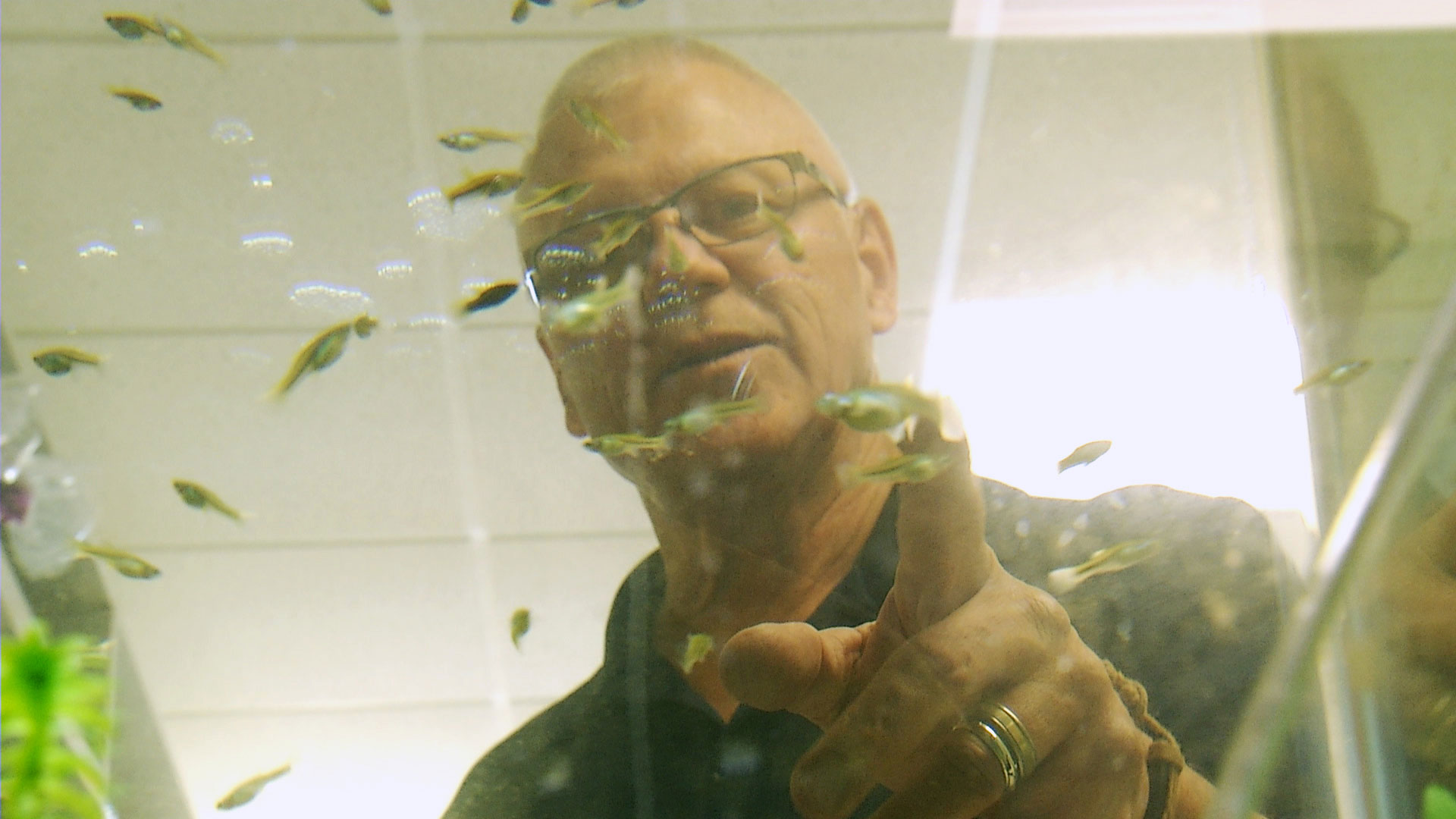 David Ludwig, of the Pima County Health Department, looks at Gila topminnow in one of the department's two aquariums with the fish.
Steve Riggs, AZPM
Currently, the health department has two tanks where it's building up the population of the fish obtained from the zoo before officials begin releasing them into abandoned or unkempt urban bodies of water without filtration or chlorination where the mosquito larvae - and the fish - can survive.
Pima County is said to be the first in the state to try such a program with native fish, although Pinal County is also preparing a similar program.
Scientists said a few of the fish will be dropped into adequate water sources, but due to concerns about mixing genetics and lineage, there are currently no plans to harvest them again for use elsewhere.
"It might seem counterproductive that we're going to put native fish, especially endangered fish into an area that may go dry or the fish will die but it helps elevate the awareness of our native fishes among the public," said Doug Duncan from the U.S. Fish and Wildlife Service.
"It's a great tool for public outreach and again, it precludes the use of mosquitofish."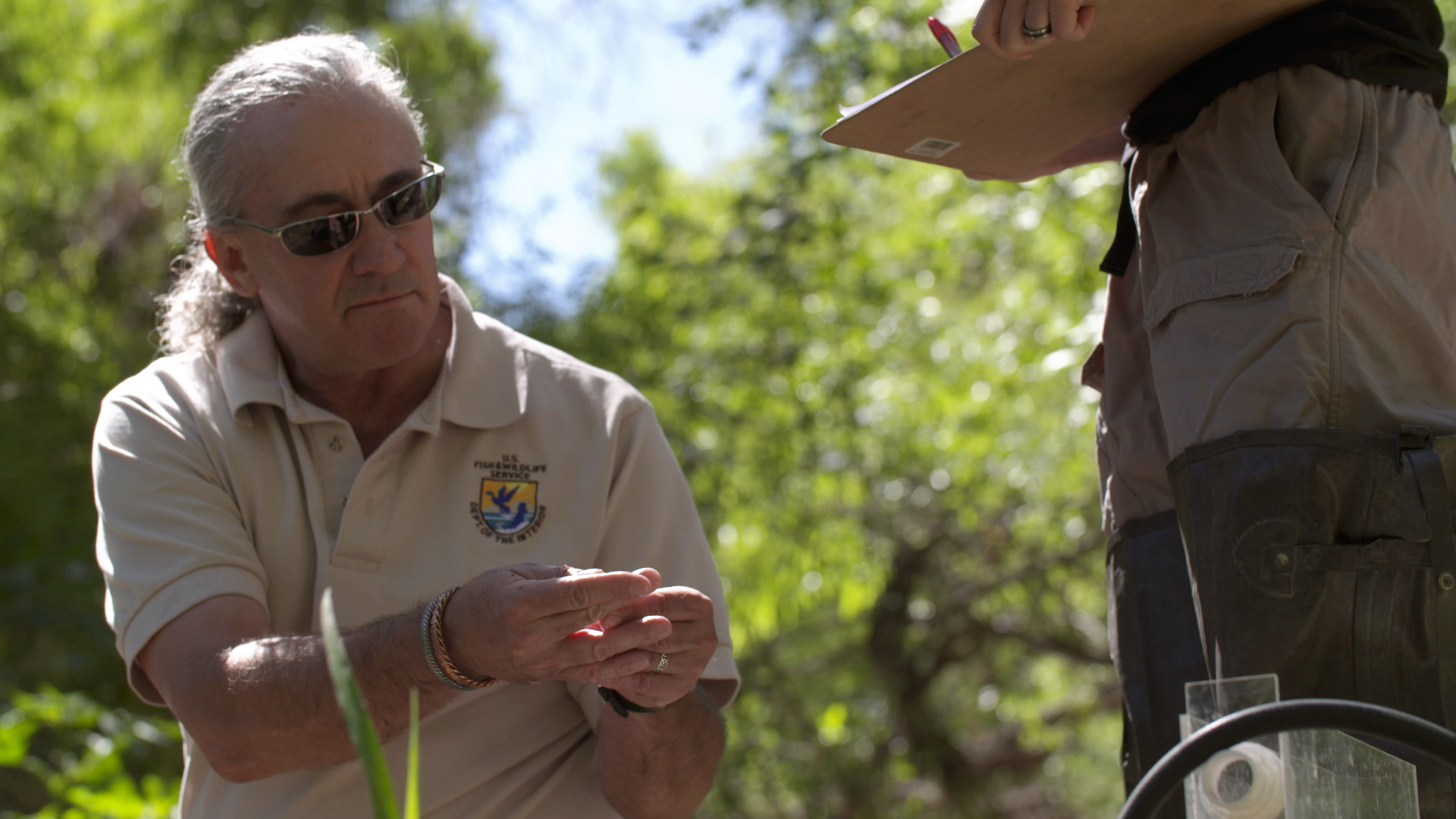 Doug Duncan, of the USFWS, conducting research on the Gila topminnow in a small stretch of the Santa Cruz River.
Steve Riggs, AZPM
Mosquitoes can transmit numerous diseases including dengue, malaria, West Nile virus, Saint Louis encephalitis, and Zika fever.
The Gila topminnow, which resembles a common guppy and also bears live young, is a native of Arizona, New Mexico and northern Mexico.
It was listed as endangered in 1967.
The water in most of its original habitat has dried up from human use, and introduced invasive species- such as bullfrogs and mosquitofish- have also decimated populations. However, in adequate habitats, the Gila topminnow can be resilient.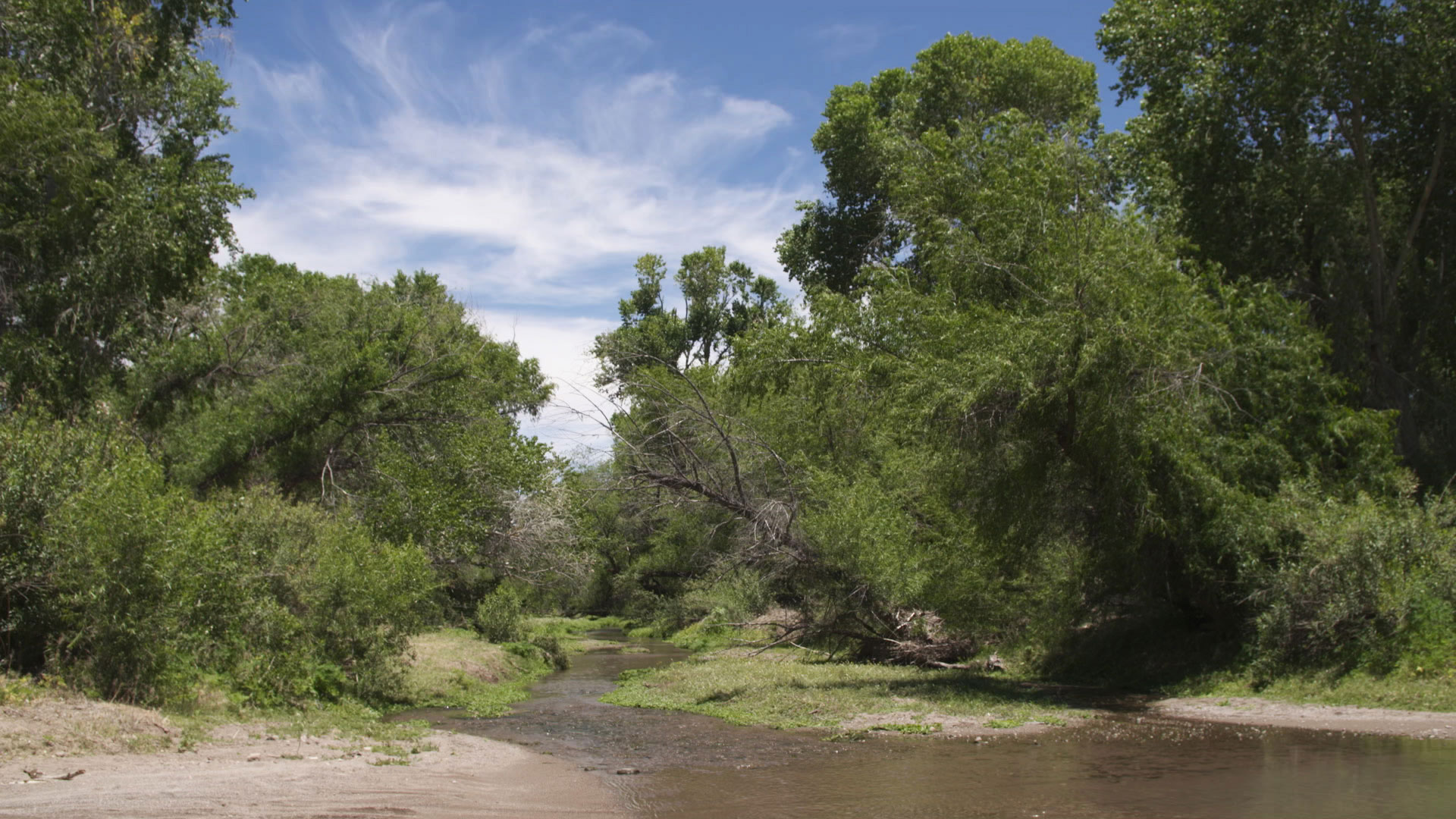 Just a small percentage of the Gila topminnow's original habitat remains intact.
Steve Riggs, AZPM