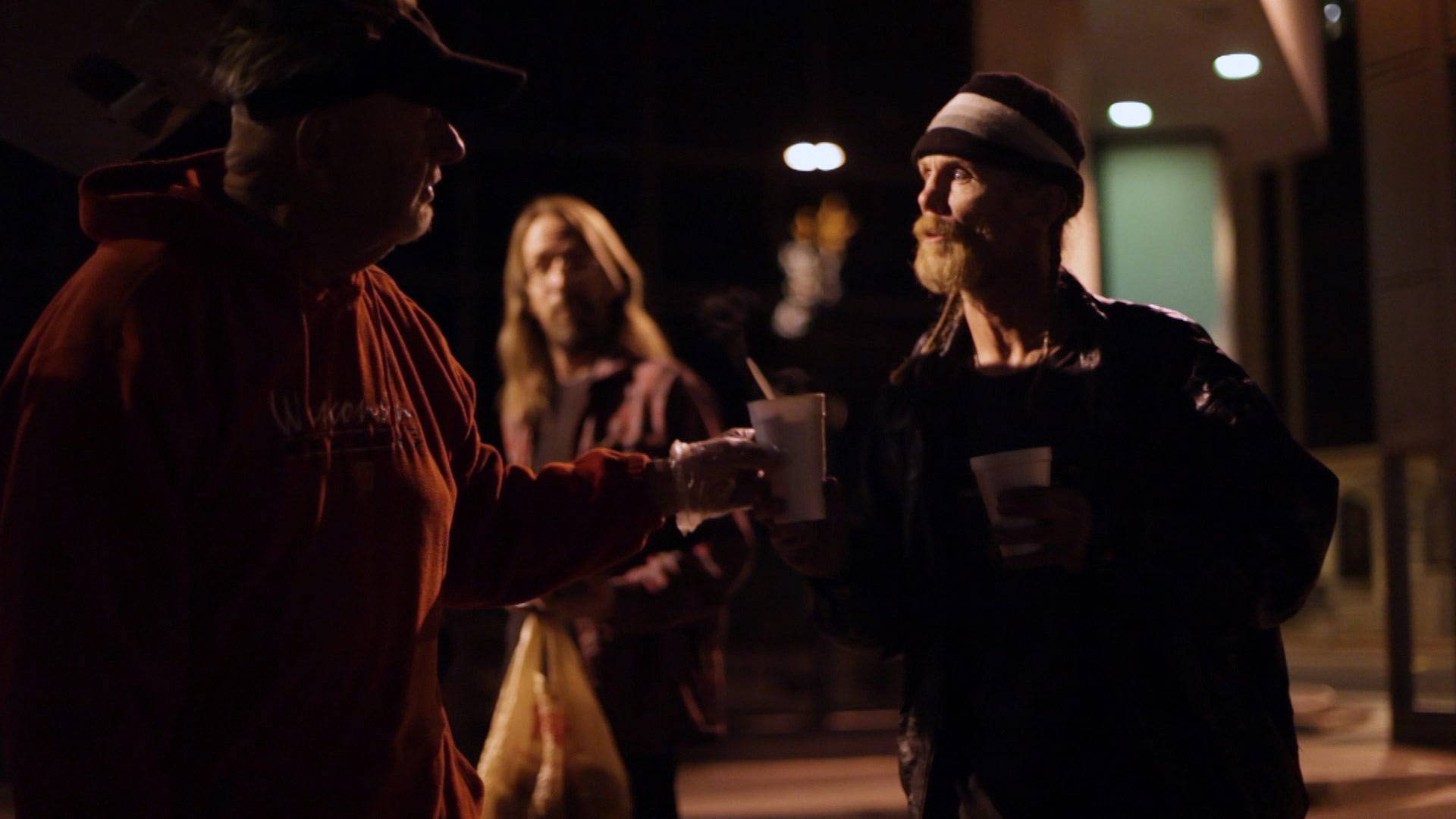 Soup is distributed to some of Tucson's hungry. (PHOTO: Mitchell Riley, AZPM)
Three nonprofits in the Tucson area will receive roughly $1 million in total over the next two years in grants from the Arizona attorney general's office.
The grants will be awarded to the Primavera Foundation, the Pio Decimo Center and Interfaith Community Services, which will receive $303,715.
The nonprofit will use that money in its Steps to Stability program, which helps families pay rent and utilities for up to three months while adults in the home work to advance their career and take financial management courses.
The grant will cover the cost of helping 80 households through the program, which the group's CEO said is inundated with calls for help.
"We get hundreds of calls every day, and we can't possibly meet all the demand," said ICS's Daniel Stoltzfus. "But this grant gives us some new resources to try to help address that need."
Primavera Foundation will receive the most money, which will be split between two projects: $186,530 toward improvements at a shelter for unaccompanied homeless women and $167,000 for a program that helps the homeless, the formerly incarcerated and returning veterans find work.
"These are members of our community who work hard, but they don't have a safe place to call home or they don't have a permanent job," said Primavera CEO Peggy Hutchinson. "What we're doing is providing a support system so that they can have a safe place to call home that's permanent, and they can get a job that's paying them a living wage."
Hutchinson said the Primavera Works program could help as many as 1,100 people, and the shelter can serve nearly 50 women at a time.
The Pio Decimo Center will receive $298,586 to grow its homeless support services program, which looks to help families who are working but struggling to find shelter.
"We will look for families that have been evicted recently or are living in shelters and help them get an apartment," said Pio Decimo Case Manager Geraldine Aramburo. "We will pay the first month's rent and utilities and follow up with credit-building and skills classes."
The program ultimately aims to turn its clients into homeowners.
The attorney general's office received the money as settlement in a lawsuit filed by Arizona and 18 other states against Standard and Poor's over the company's financial ratings service.
It will distribute the grant money over the next two years.