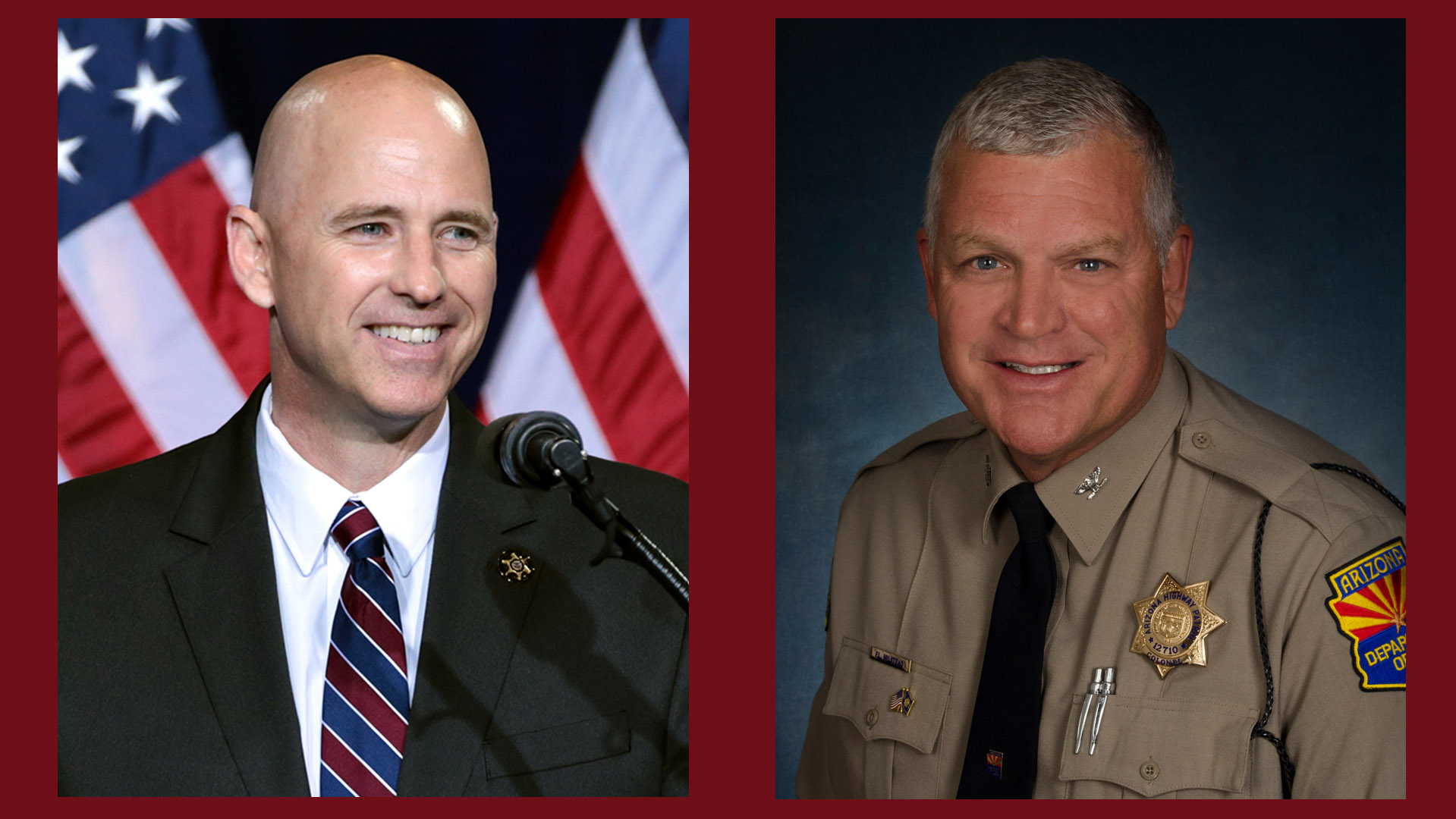 Paul Babeu (left) and Frank Milstead.
Two Arizona law-enforcement veterans are candidates to head the federal Customs and Border Protection agency, which oversees the Border Patrol and cross-border trade, among other functions, Arizona Public Media has learned.
Department of Public Safety Director Frank Milstead and former Pinal County Sheriff Paul Babeu are among three candidates for the position in the Trump administration, sources told AZPM Friday.
A DPS spokesman confirmed Friday that Milstead was being interviewed for the job. Three other sources independent of one another told AZPM that Babeu also is a candidate.
Neither Milstead nor Babeu could be reached for comment.
Milstead has headed Arizona's DPS for two years, appointed by Gov. Doug Ducey. He also oversees the state Border Strike Force, which the governor formed last year to add drug interdiction and human trafficking enforcement along the border.
Babeu was Pinal County sheriff for eight years until 2016, and he ran unsuccessfully as a Republican for the seat in Arizona's 1st Congressional District last year.
Customs and Border Protection falls under the Department of Homeland Security and has more than 60,000 employees, including Border Patrol agents and customs inspectors.
"U.S. Customs and Border Protection, CBP, is one of the world's largest law enforcement organizations and is charged with keeping terrorists and their weapons out of the U.S. while facilitating lawful international travel and trade," the agency's website said.