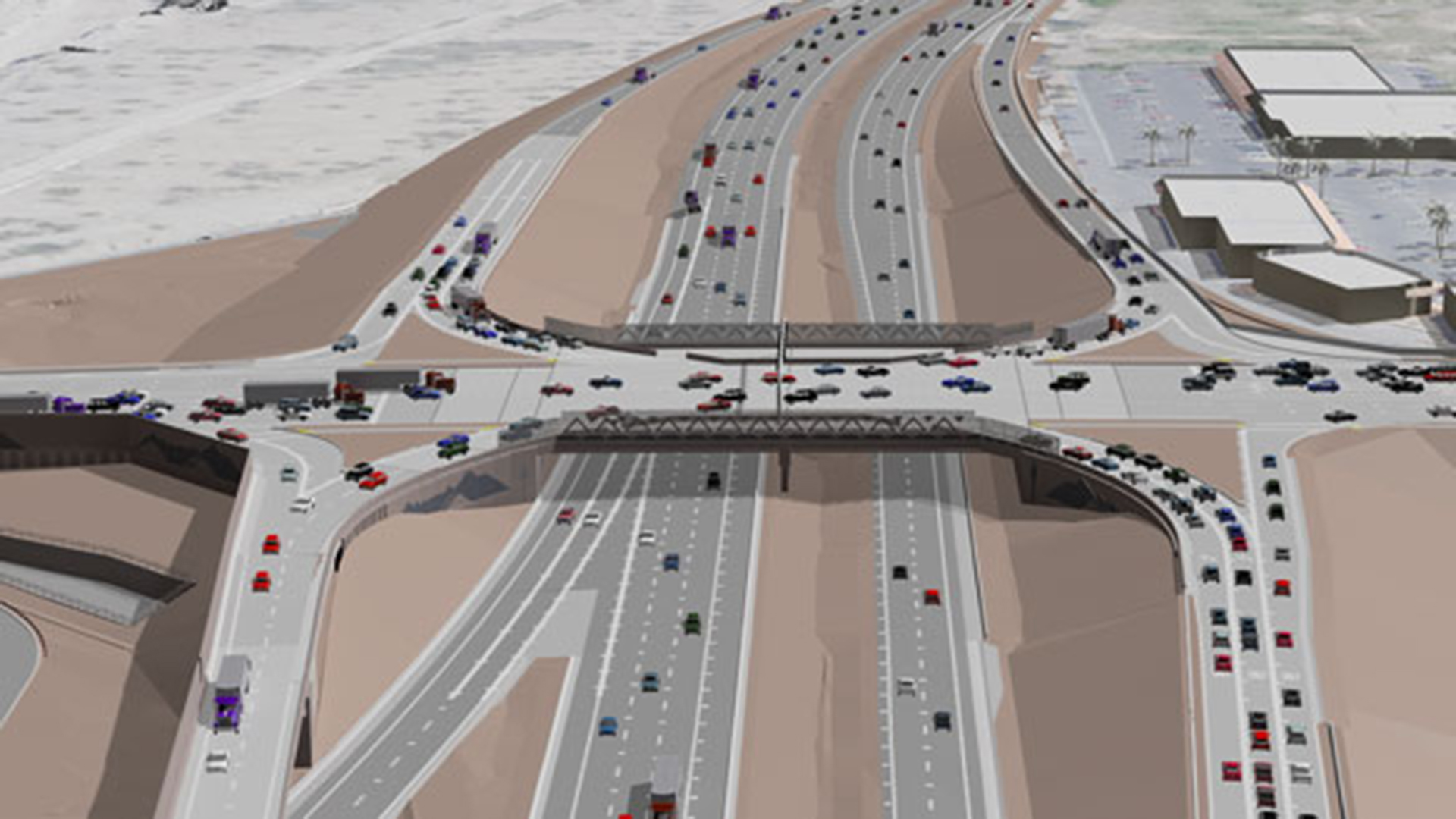 A rendering of what the completed Ajo Way/Interstate 19 will look like once completed. The project is expected to be complete in early 2018.
Arizona Department of Transporation
Road work at Ajo Way and Interstate 19 will result in road and highway closures this weekend.
Starting at 9 p.m. Friday, drivers will have to exit and re-enter the interstate on the other side of the bridge. The closure will end at 5 a.m. Monday.
Roadwork will affect anyone driving along I-19 or looking to cross the highway at Ajo.
"Ajo Way will also be closed, and what that means for drivers on the freeway is they cannot exit at Ajo," said Arizona Department of Transportation spokesman Tom Hermann. "So drivers will go right past Ajo, get back on the freeway. We're recommending Irvington as probably the best alternative."
ADOT crews will spend the weekend setting girders for a new bridge that will allow Ajo to pass over the top of I-19.
Hermann said construction work on the interchange should be done in about six months.