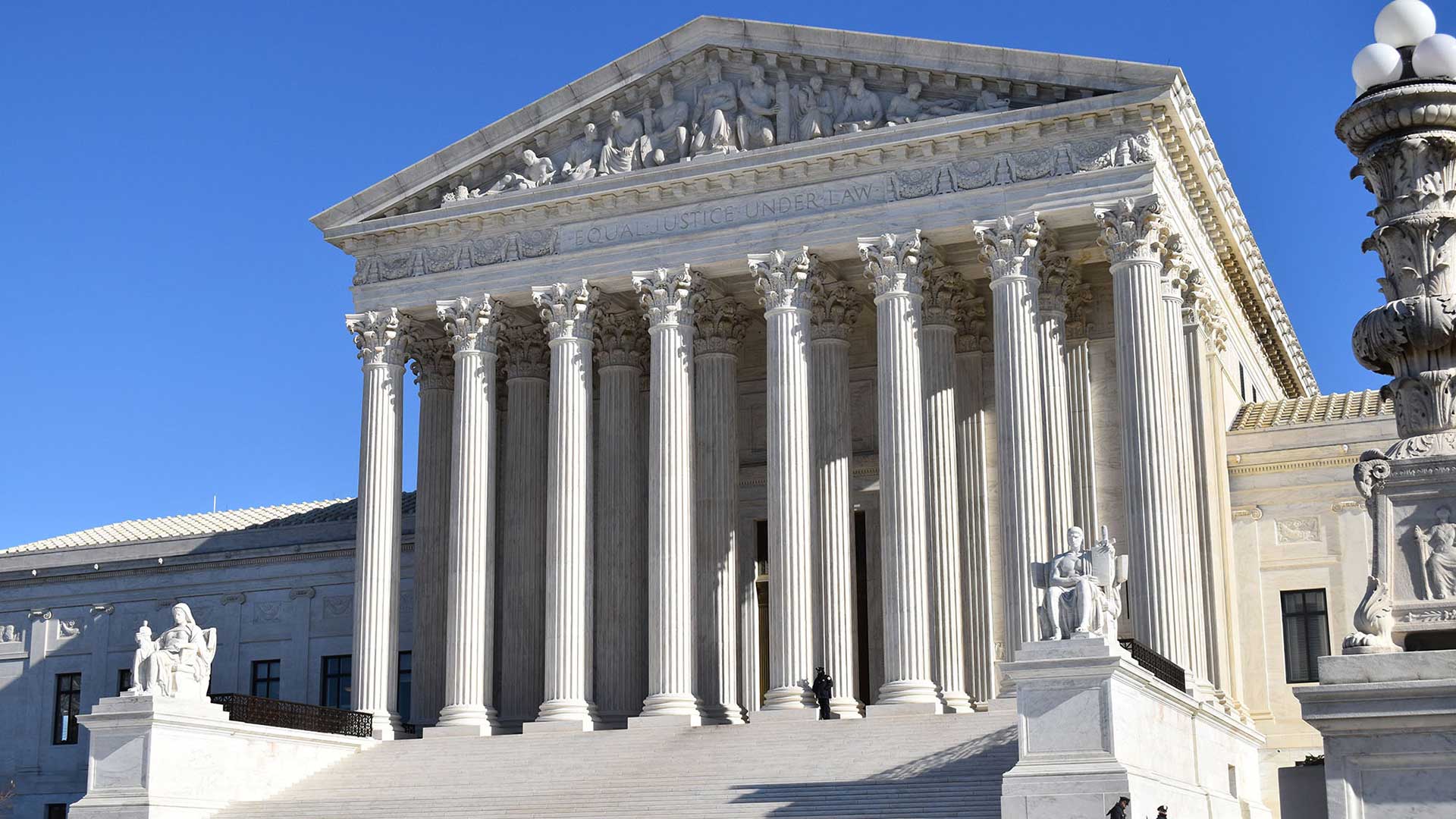 There are approximately 700,000 DACA recipients around the country.
Vandana Ravikumar/Cronkite News
The Supreme Court has ruled against the Trump administration's bid to end the Obama-era Deferred Action for Childhood Arrivals program, bringing some relief to hundreds of thousands of recipients of the program in the country who've been uncertain about the future of their immigration status.
The 5-4 decision released Thursday held that the attempt to end the program was arbitrary and capricious. The court said that the Trump administration does have the ability to end DACA but that the way it attempted to do so was a violation of the Administrative Procedures Act. As a result, the program will continue for now, and approximately 650,000 recipients will continue to be temporarily protected from deportation and retain authorization to work.
"An agency must defend its actions based on the reasons it gave when it acted. This is not the case for cutting corners to allow [the Department of Homeland Security] to rely upon reasons absent from its original decision," Chief Justice John Roberts wrote in the majority opinion.
#SCOTUS rules against Trump administration in challenge to decision to end #DACA program, which allowed noncitizens brought to this country illegally as children to apply for protection from deportation, holding decision was arbitrary and capricious

— SCOTUSblog (@SCOTUSblog) June 18, 2020
When the Obama administration enacted DACA in 2012, it gave a work permit and temporary protection from deportation to undocumented immigrants brought to the U.S. as children. Almost 800,000 people had permits through the program at its peak. Their futures were thrust into uncertainty when President Trump moved to end the policy in 2017, and a string of legal battles ensued.
Recipients who had already been given the two-year permit were allowed to continue applying for renewal since then, but U.S. Citizenship Services has not allowed any new DACA recipients in almost three years.
The Supreme Court has been gearing up for this decision since last November, when it heard oral arguments on three cases asking whether the Trump administration had authority to end the policy.
A March study by Center for Migration Studies estimates more than 40,000 so-called "Dreamers" work in health care and social assistance positions nationwide. Over three times that number work in other front-line jobs like teaching, food service and transportation. Almost 7,000 front-line Dreamers are in Arizona, including Blanca Sierra Reyes, a social worker at a hospital in Phoenix who's been helping families of COVID-19 patients deal with uncertainty.
She heard the news this morning before going into work.
"My mom actually woke me up to the news," she said. "She let me know, and my sister texted me. It's amazing, it's a victory for us."
Immigration lawyers filed a brief to the Supreme Court highlighting the importance of front-line Dreamers like Reyes in May.
"They risk their families' health to keep the rest of us safe," Senate Minority Leader Chuck Schumer said during press call in April. "So now is the time, more than ever, that we need to protect them during these awful times."
The program gave hundreds of thousands of young people new pathways to school and work. In Arizona, it allowed people to get drivers' licenses and, briefly, in-state tuition. Though both allowances have been fiercely contested by conservative state lawmakers.
But not all young immigrants were eligible.
When the policy rolled out in 2012, it mandated recipients must have come to the U.S before turning 16. and lived continuously in the county since June 15, 2007 and under 31 years old on June 15, 2012. Those who apply also undergo an extensive background check and can lose DACA status if arrested.
John Sandweg worked as acting general counsel at the Department of Homeland Security and as acting director of Immigration and Customs Enforcement under the Obama administration. He was working as a senior immigration and security adviser to then-DHS Secretary Janet Napolitano when the DACA program was first proposed in 2011.
He said at the time DACA was rolled out, the Dream Act, which would have given a pathway to citizenship for undocumented people brought to the U.S. as children, had stalled in Congress. Members of the Obama administration worried DACA also wouldn't survive.
"We were worried, politically, about the blowback (to introducing DACA)," he said. "But when we rolled it out, Republican members of Congress were silent. There was very little criticism."
Sandweg said the court's ruling today was a big win for DACA recipients and their supporters, but supporting Dreamers in the long run would still require a congressional solution. He said that's because the Trump administration could try dismantle the crucial portion of the policy that allows recipients the right to work.
"The work authorization piece is critical, it allows people to get drivers' licenses and jobs and live a somewhat normal life in this country," he said. "If you eliminate the work authorization of DACA, it would really undermine the success of the program."
MORE:
Arizona
,
Coronavirus
,
Courts
,
Government
,
Immigration
,
News
,
News Feature
,
Phoenix
,
Donald Trump
,
Tucson
,
U.S.