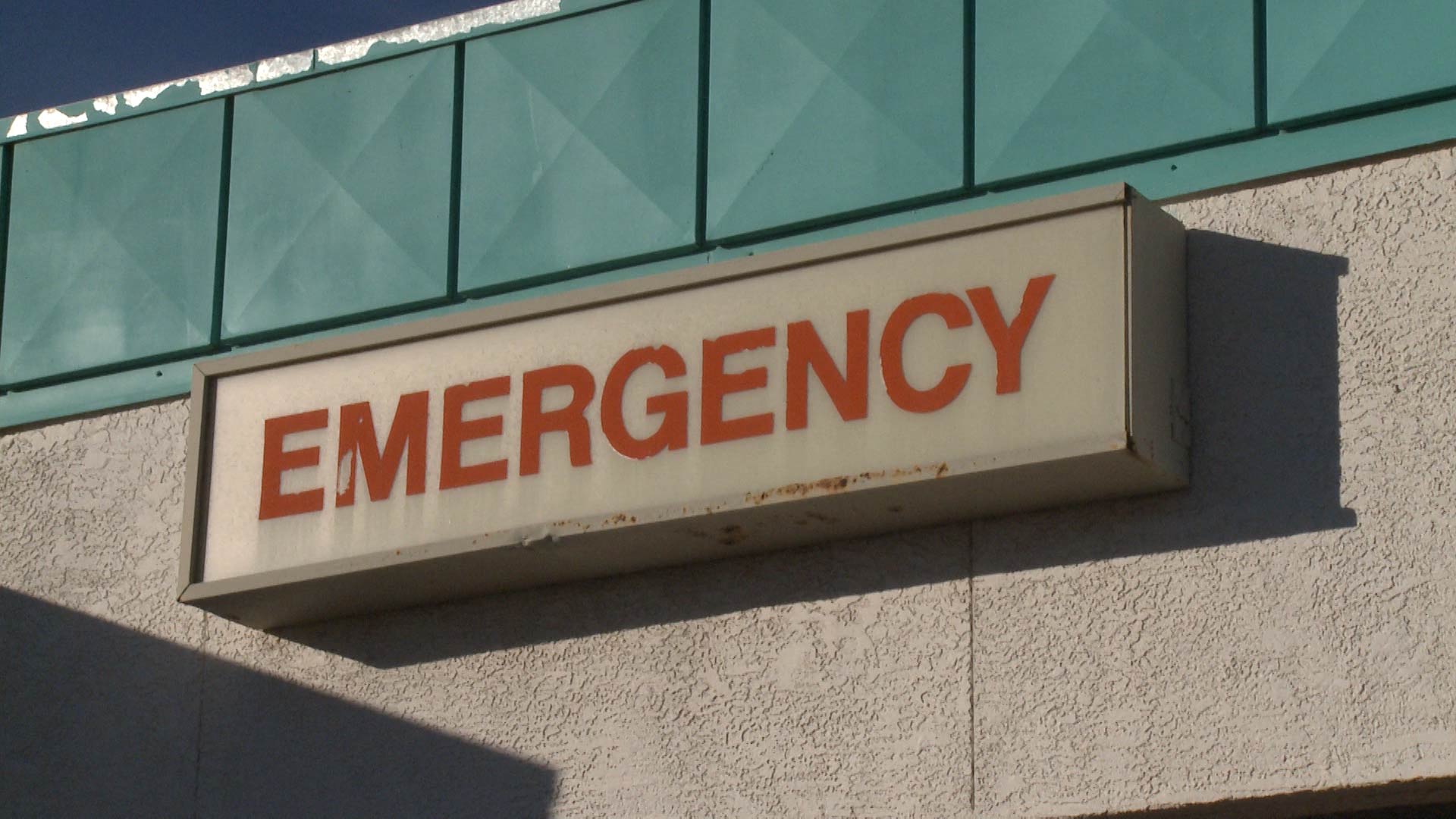 A sign outside of a hospital in Douglas in 2011.
AZPM
At the end of the week, Arizona hospitals were at 83% of their regular capacity and 80% of their ICU capacity.

In March, Gov. Doug Ducey ordered hospitals to be ready to increase their capacity by 25% in case there was a surge in COVID-19 cases. At the beginning of June, Banner Health Systems announced it was nearing capacity for its ICU beds statewide.
"Over the last period of 10-14 days, we have seen an increase in the number of confirmed cases across the state, but also here locally in the Pima County and Tucson area. That is translating into increased demand for our services at our facilities," said Gordon Carr, Banner-UMC Tucson chief medical officer.
The spike in cases, however, is not concerning Ducey.
"This has always been about saving lives, and it is also about livelihoods in the state of Arizona. We put the stay-at-home order there so we could prepare for what we are going through right now," Ducey said during a briefing last week.
In May, the CDC released its guidelines for lifting stay-at-home orders. The document is not a requirement. One of the criteria, listed by the CDC, to go into "phase one" reopening as Arizona has done, is to have hospitals at no more than 80% of capacity for five days. Arizona's hospitals have hovered near that number for more than a week.
Hospitals in the state have not reached their capacity, nor have they activated surge capacity as ordered by the governor. But operating above 80% capacity for ICU beds and near that number for regular beds does put a strain on the system.
"Arizona hospitals are increasingly constrained in terms of resources and the increase in COVID-positive patients both in the ICU and in-patient. We have seen numbers for in patients at 1,200 COVID-positive patients statewide, whereas a good part of May it was in the ... 600-patient range," said Ann-Marie Alameddin, president and CEO of the Arizona Hospital Association.
According to the Arizona Department of Health Services, ICU usage eclipsed the 80% mark on Sunday, June 14, and regular beds have been above 80% usage statewide since June 9.
The CDC also defines a rebound in cases, as when the three-day average of cases shows an increase for five days. Arizona's cases are rising, which means more hospitalizations.
"Hospitals are not limitless resources. It is limited and we need to make sure we contain the spread of COVID-19 in our communities," said Alameddin.
The CDC guidelines also say hospitals should have enough coronavirus tests for their own staff.

"I've heard shortages of swabs, reagents — medium that you store the samples in — and then delay in laboratory testing so that hospitals are waiting, you know, two, three, four days to get a laboratory result in order to discharge a patient safely. And if you are unable to discharge patients you begin to take up that very crucial capacity in the system," said Alameddin.
The coronavirus pandemic does not show any signs of letting up in Arizona. Hospital officials are worried about staff burnout, something that is much less about guidelines and more about management.
Read the CDC Reopening Guidelines

View at Google Docs
|

Download File