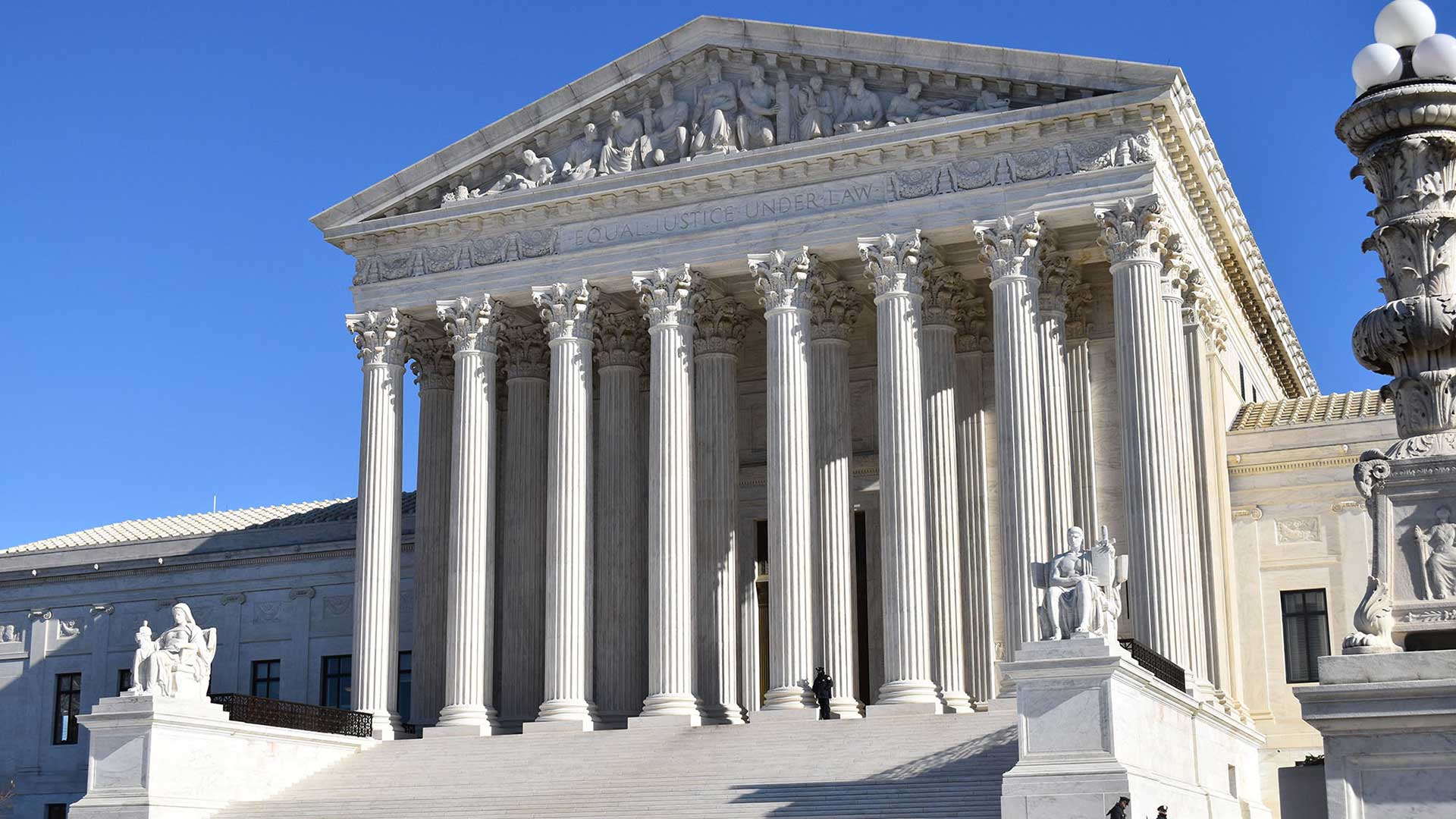 Advocates have scrambled to find answers for DACA recipients amid the the COVID-19 pandemic. Meanwhile, the fate of the program is still up in the air.
Vandana Ravikumar/Cronkite News
Blanca Sierra Reyes deals with a lot of uncertainty these days at work.

"I work at a hospital and it's been extra scary working there and coming home to my family and not knowing if I may have potentially been in contact with COVID," she said.
As a hospital social worker in Phoenix, she's usually helping patients prepare for the next phase of their recovery. But the new coronavirus has changed her day-to-day. While doctors and nurses tend to COVID-19 patients, Reyes is preparing their families for the possibilities.
"You don't know how their symptoms are going to be. If one day they're going to be OK, on just the next day they're going to be intubated," she said. "So we have to talk to family about what their wishes are and what the next plan may be."
But at home, Reyes deals with another kind of uncertainty as a recipient of the Obama-era Deferred Action for Childhood Arrivals program, or DACA.
The policy gave temporary legal protection and work permits to young undocumented immigrants brought to the U.S. as children. The Trump administration moved to end the policy in 2017 and legal battles ensued. The Supreme Court heard oral arguments on the case late last year. Now, as the court has until June to decide whether to end the policy, the fate of 650,000 so-called "Dreamers" is on the line. And like Reyes, thousands of them are on the front lines of the pandemic.
More than 40,000 Dreamers work in health care and social assistance positions nationwide, according to the Center for Migration Studies. More than three times that number work in other front-line jobs like teaching and food service. Almost 7,000 front-line Dreamers are in Arizona.
Lawmakers like Senate Minority Leader Chuck Schumer argue those numbers prove DACA recipients make up an integral part of the workforce.
"They risk their families' health to keep the rest of us safe," he said during press call in April. "So now is the time, more than ever, that we need to protect them during these awful times."
In April, immigration lawyers filed a brief to the Supreme Court highlighting the role DACA recipients are playing during the pandemic. Policy experts have also suggested DACA recipients in front-line work get special permission to continue those essential jobs.
In Arizona, Dreamers and their supporters are speaking up.
Earlier this month, activists held a car demonstration in front of the Phoenix office of Immigration and Customs Enforcement and the office of Attorney General Mark Brnovich. He has joined a brief in support of the Trump administration's move to end DACA.
Some things have changed in the wake of COVID-19. In Arizona, DACA recipients are now eligible to receive unemployment benefits. Some are also eligible to receive a stimulus check. But it's complicated.
"A lot of families who have a loved one without proper documentation or a valid social security number unfortunately didn't receive the federal support," said Reyna Montoya, a DACA recipient and the founder of an immigrant aid group in Phoenix called Aliento.
She said many DACA recipients are part of mixed immigration status families. But undocumented people aren't eligible for stimulus money from the federal government or for state unemployment. DACA recipients who file taxes as part of those mixed immigration status families are also blocked from accessing federal funds.
Montoya said that means hundreds of families aren't receiving the same safety net others are getting during the crisis. That's why her group started raising their own money to bridge the gap.
"A fund specifically for mixed status families and immigrant families who were left out of the federal CARES Act," she said. "We were overwhelmed by the generosity of people."
Montoya said the fund has raised over $100,000 so far — enough to give more than 200 families a $500 check to keep them afloat.
Arizona has a long history with immigration and with DACA fights. Recipients in the state are not eligible for things like in-state tuition, and were initially not allowed to get a driver's license. Montoya said seeing the community support now gives her hope and makes her feel like attitudes have changed. Still, she said, it's bittersweet, knowing the Supreme Court could void DACA in the coming weeks.

"I've seen really older folks who've never met a Dreamer asking me how they can help me stay in this country," she said. "And then on the other hand, I see inaction from politicians who refuse to come up with a solution."
Phoenix social worker Blanca Sierra Reyes understands what that impasse means firsthand. Her parents are undocumented, she is a DACA recipient and her two young sons are U.S. citizens.
Growing up, she said her parents were always up front with her about the family's immigration status. Now, as the future of her own status hangs in the balance in the Supreme Court, she tries to do the same with her sons.
"Especially with my older son, who is now understanding a lot more, he asks, 'Why are things like this? Everyone is a human being, we should all be allowed here,'" she said. "I have to tell him, 'I was born in Mexico, you were born here. I can't have residency or citizenship because of that.' So he understands the fear of that."
As a volunteer with Montoya's group Aliento, Reyes is often helping other people fill out DACA applications, or sharing her experiences with other mixed immigration status families. She said she hopes by being honest with her sons they'll be better prepared to deal with the uncertainty the family faces — during the coronavirus pandemic, and after it's over.
"It's scary, because I don't want [my son] to ever feel it, but I know it's important," she said. "He is learning to understand and learn how deal with it now, instead of when he's older, in case anything happens with me or any other family member."
---
Matthew Casey of KJZZ contributed audio from the DACA rally in Phoenix to the radio version of this story.
MORE:
Arizona
,
Civil Rights
,
Coronavirus
,
Courts
,
Economy
,
Government
,
Immigration
,
Jobs
,
Justice System
,
Legislature
,
News
,
News Feature
,
Phoenix
,
Donald Trump