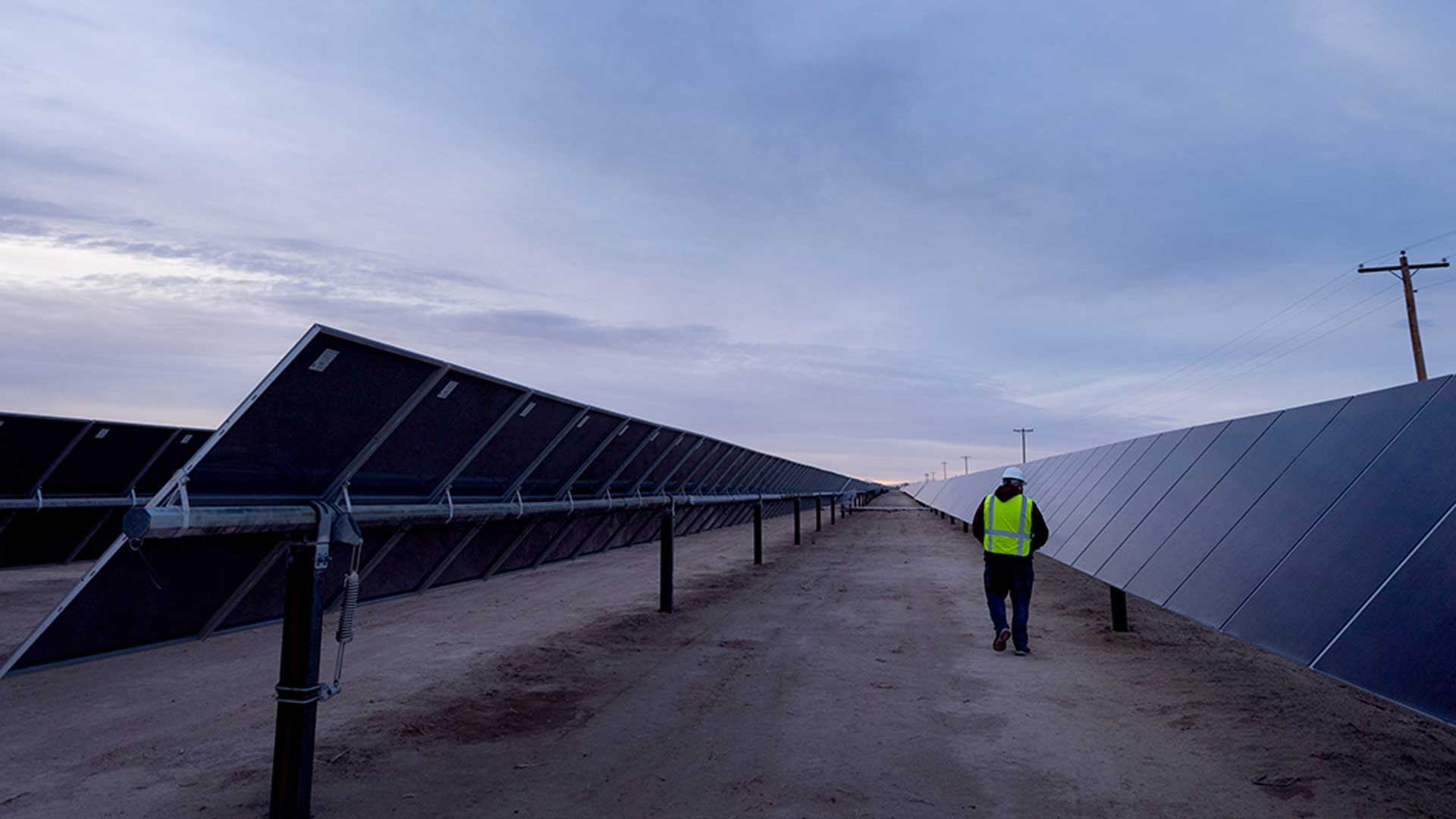 SRP and Clenera will begin construction on Arizona's largest solar plant in 2023 northwest of Flagstaff. SRP has been working to expand solar, including at East Line Solar in Coolidge, shown here, which was initiated by SRP and is owned and operated by a subsidiary of AES.
Photo courtesy of SRP
This article was updated at 7:22 a.m. to include the launch date of the Groundswell Capital green bank.
Arizona will now join the 16 states that have green banks; Groundswell Capital, a non-profit financing entity in Tucson, is first green bank in Arizona.
According to the Environmental Protection Agency, green banks can be non-profit, public, or quasi-public financing entities that can provide services such as credit enhancements and investments into clean energy projects.
Interim Director of Groundswell Capital Danny Kirk said green banks are like regular banks but are more mission-driven.
"Green Banks are just like any other bank, but they're a little bit more mission-driven — their mission being to deploy capital to help incentivize the creation around the clean energy market more so than the profits that a normal bank would seek to maximize," said Kirk.
University of Arizona Economics Professor Derek Lemoine said that green banks function slightly differently than regular banks in that, "They're a bank in the sense that we call it infrastructure-based banks, they're a pool of money for advancing projects."
Kirk said that Groundswell Capital launched this year. He said the concept began to take shape a year ago, spearheaded by the Chief Executive Officer of the Tucson Industrial Development Authority Dre Thompson.
Kirk said many green banks are being created to help disperse the funds from the Inflation Reduction Act.
"Many of them are being created and founded either this year or recently to help deploy the Inflation Reduction Act capital that is going out in the form of the Greenhouse Gas Reduction Fund," Kirk said.
Kirk added that with the $27 billion Greenhouse Gas Reduction Fund, there are three "competitions": The National Clean Investment Fund, the Clean Communities Accelerator, and the Solar for All Fund.
"The NCIF (National Clean Investment Fund) deploys capital to about two to three nonprofit coalitions in the nation," said Kirk. "And then, we as Green Banks are members of those coalitions, so we will get those funds kinda distributed to us or we apply for them I should say ... Through those three competitions, our Green Bank, Groundswell Capital, will be making products that are specific to our state's needs."
"We're actually doing a ton of customer interviews right now to kind of learn what the needs are, and then, we'll kinda deploy those funds as we see fit once they're distributed sometime between March and July of next year," Kirk added.
According to the EPA, in 2021, there were 21 green banks across the U.S.