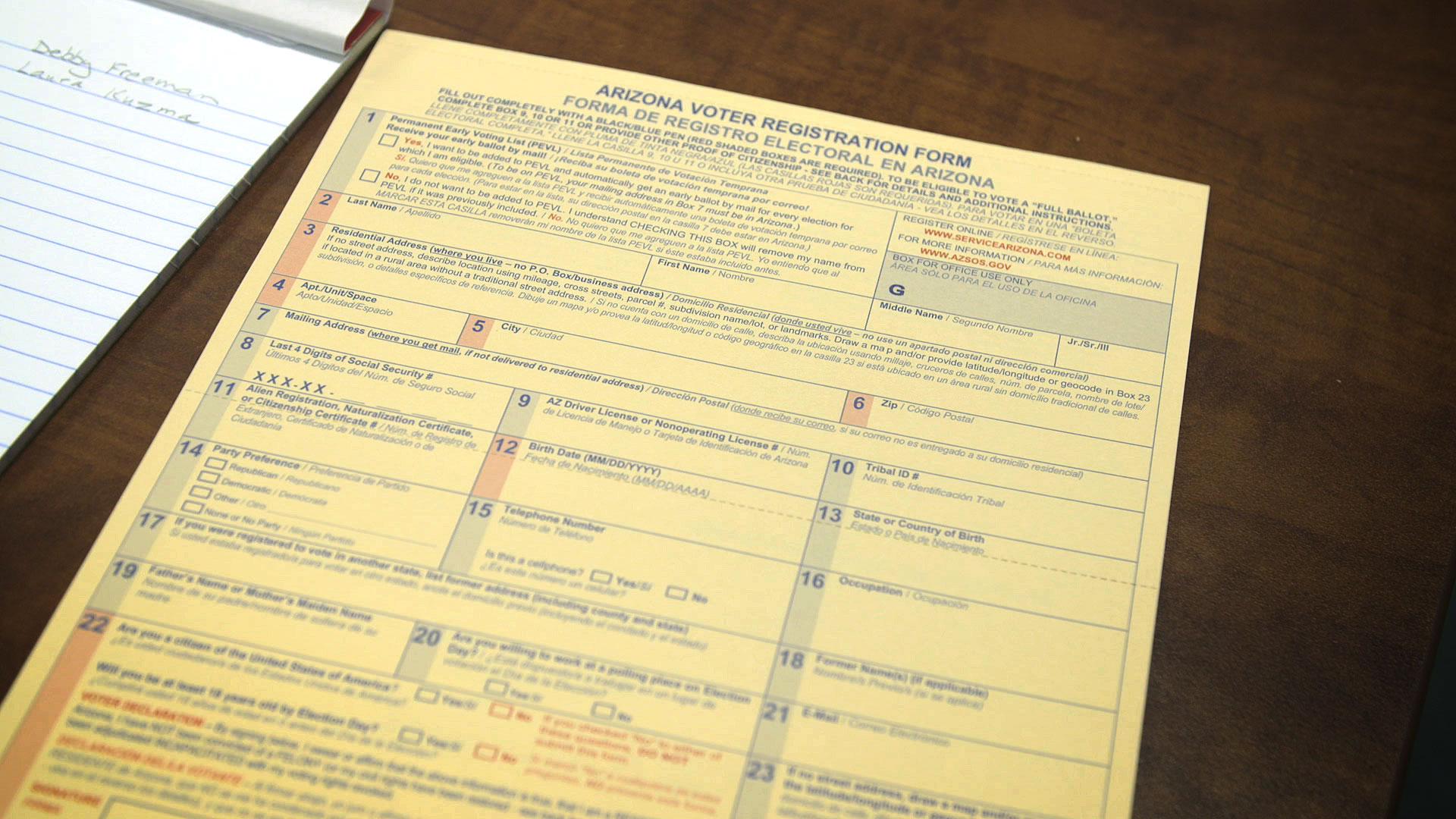 File image of a voter registration form for Arizona.
AZPM Staff
Eighty thousand Pima County voters will soon get a replacement voter ID card, only weeks after the county mailed new cards to every voter.

In mid-May county recorder Gabriella Cázares-Kelly sent new voter registration cards to each of the county's 600,000 registered voters.

It turns out more than 45,000 of them listed the wrong supervisor district.

Republican Supervisor Steve Christy scolded the recorder for sending out voter cards prematurely, before the county was done setting new district boundaries.
"There is no statutory deadline for sending out voter id cards even though we adopted the new redistricting on May 3rd well in advance of the actual deadlines that was set by the legislature," Christy said at Tuesday's Board of Supervisors meeting.
Another 35,000 cards sent to voters in Oro Valley wrongly listed Tucson as their city. Cázares-Kelly blames that error on a county database.

Supervisor Matt Heinz said neither error would stop someone from being able to vote.
"Literally not a single voter will be having any trouble casting a ballot as a result of some of these errors," he said.
Cázares-Kelly was not at Tuesday's meeting, citing other commitments as the county prepares for the upcoming primary.

In a memo to the board, she said it would cost $20,000 to send out replacement cards with the correct information.